Ahmed Errouissi has been a service manager for the African region for over two years now. He regularly travels to visit customers on the continent. His aim? Supporting their technicians by becoming more independent with the brand's troubleshooting and maintenance process. Interview with a globe-trotter known for his training skills.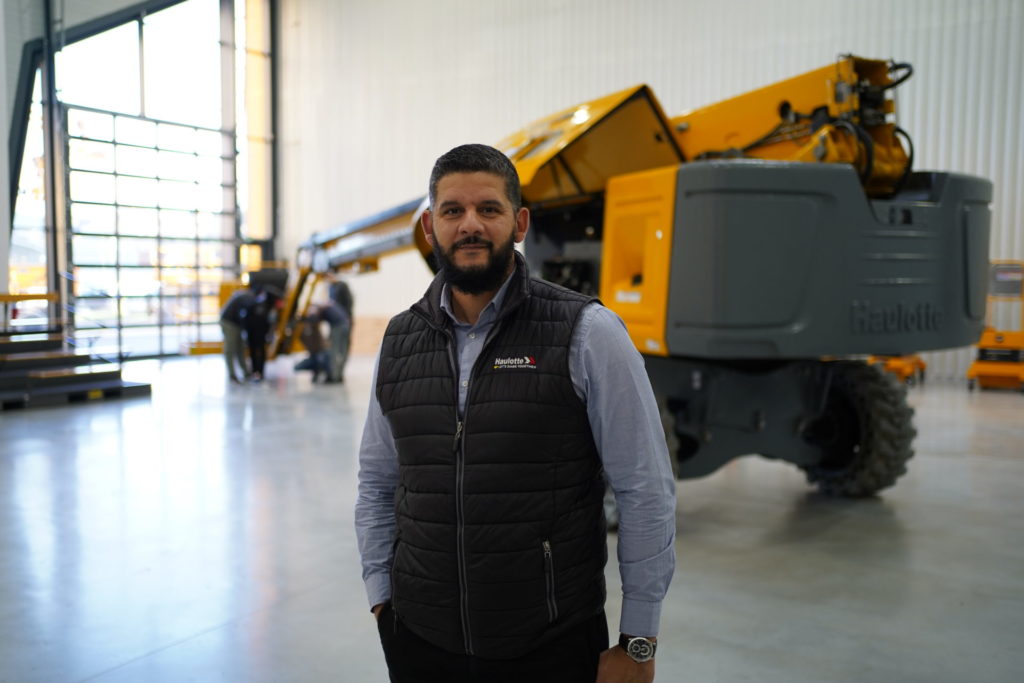 Why is it essential for Haulotte to train its customers' technicians?
What Haulotte is aiming here with these trainings is to give more autonomy and reassurance to its clients – maintenance – wise.
In some African countries, we do not have sales representatives. So, it brings an actual added value for our customers when they are using our machines. Also, for some of our products (e.g the ones over 26 meters), we need to give an accreditation to the technicians who will prepare the machine.
Once we do, they will get a code daily allowing them to intervene. This code is known as the Code 3.
Those technical interventions could impact the operators' safety if it is not done correctly.
Therefore, in Africa, as elsewhere, technician training is now more than ever becoming a real stake.
Can you tell us a bit more about the training itself?
In Cameroon, for example, I went to a foil manufacturer.
I trained its technicians to repair and maintain HA16PX articulating booms.
I used the « Test and Learn » approach a lot: I created breakdowns on the machines and ask the participants to troubleshoot them using the
Haulotte Diag, our diagnostic tool.
From time to time, I will come back a second time just to train the operators on how to use our machines.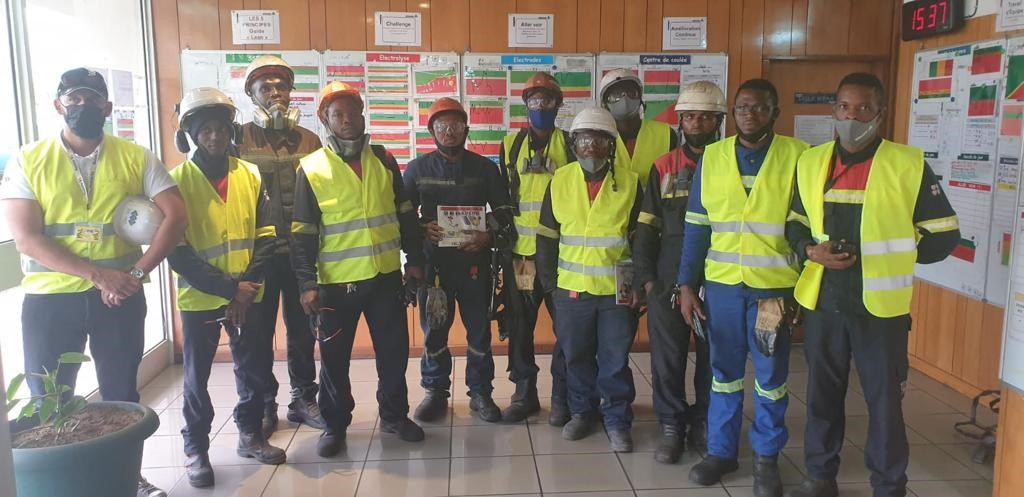 Typically, how do you get on?
I usually do sessions that last between 1 to 3 days for 6 to 10 people. I will start by introducing myself, giving some background elements and simply explaining that I was myself a technician in a previous life.
I used to work on similar machines for an equipment rental company.
Then, I will continue with a presentation of Haulotte's range of lifting booms and introduce the Group's latest innovations.
We will alternate theory and practice. First, I will say a few words about the machine we are working on. Then we will go closer to it, check the electrical sensors and hydraulic components. On day 2, we study the electrical and hydraulic diagrams.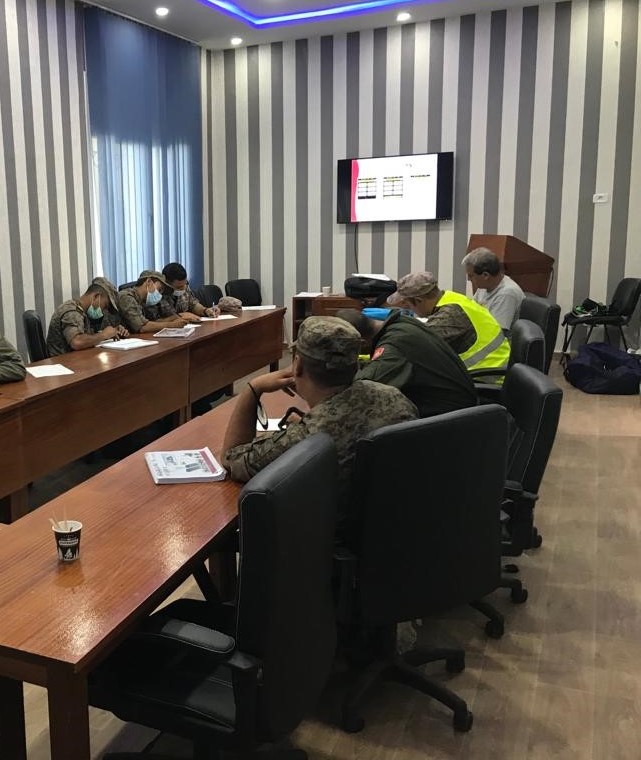 Finally, we do a lot of exercises. The technicians must learn how to find the right information on their own by using our diagnostic tools. Before leaving, I make sure that everyone has assimilated the key points of the training.
At the end of the training, the technicians must complete an assessment on Haulotte Academy, our online training platform, to obtain their certification.
If needed, we will suggest another training to review some points.
What resources are available to the technicians?
Directly from our service portal (MyHaulotte), technicians can access all the information they need about their machine by simply entering its serial number.
They will find a large technical library with all the manuals, complete views of the machines and their components. They can also order spare parts from the online shop.
With the training they are getting and these resources, technicians have all the tools they need to troubleshoot and maintain their lifting booms.
Of course, I remain available for some personal technical assistance!
And they also have Haulotte's diagnostic tool as a backup?
Yes, during our training, we will also focus on learning how to use our diagnostic tool. The VCI box pairs itself to all the machines, which is useful in a market composed of second-hand platforms. Technicians can easily spot the default and check the defective component.
We also have a more advanced tool, our Sherpal Telematic solution. It is excellent to enable error codes. It also allows users to localize their machines onsite, but I will say that it is still not very present in Africa. Part of it, is the maturity of the African market. Haulotte has decided to focus on customer services and technical assistance.
It allows us to create a proper relationship with our clients, their technicians, and operators.
Safety around the world
Focus on North America Region