IPAF estimates that 6 to 10% of the workforce are construction workers in the developed areas. According to the IPAF organization, from 2012 to 2021, 33.8% of the fatal and major incidents reported internationally while using their equipment were related to the construction field. Most of the include electrocution, falls from platform and entrapment.
We met Tony Groat, as IPAF's North America Regional Manager, Tony has seen things changing, sometimes slightly and sometimes drastically. Although the US and Canada share a border, their safety mindset is far from identical. Traditionally, Americans won't adopt safety requirements beyond what is legally mandatory while marketing safety as a top priority, when in fact most companies are driven more by productivity.  Canadians are a bit more focused on including safety as a requirement of a productive job.
Could you please present yourself and your role within the IPAF organization?
I have been in the rental industry since 1975, from inside sales to occupying a CEO position.
I joined the IPAF team 15 years ago as their North America Regional Manager (Canada and US).
I have become very active in the development of industry standards in both the US and Canada,
so I have fluency with requirements in safe use and training standards and industry best practices.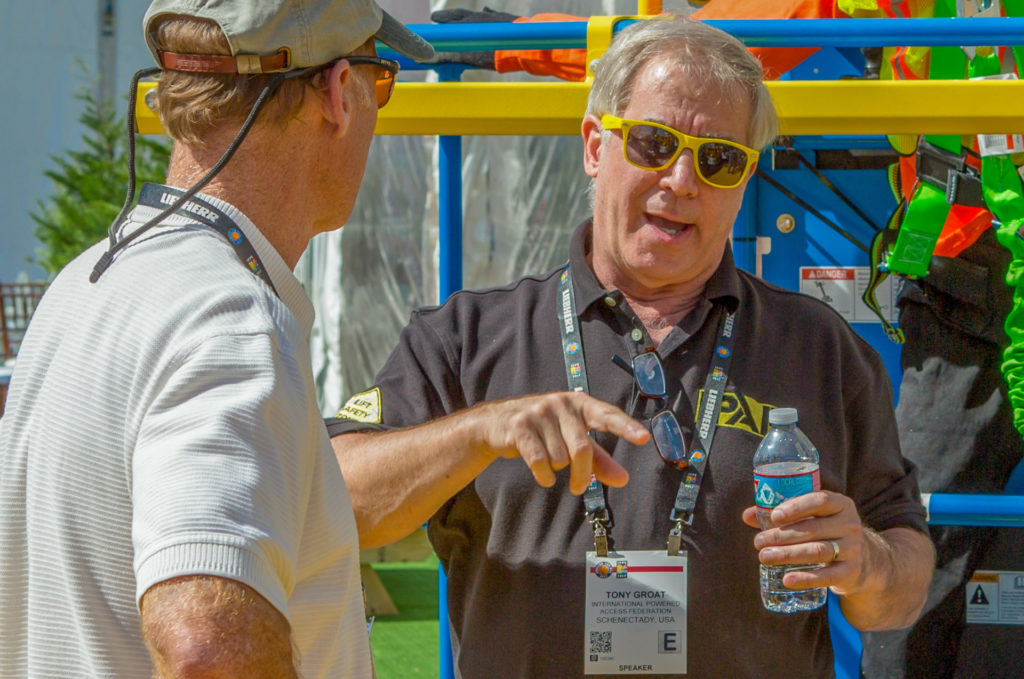 According to you and on your regional scope (North America), what means "safe and effective use of powered access equipment "?
As an industry expert on MEWP safe use, I would define the safe and effective use as an operation that complies with all the requirements defined within MEWP industry standards. The requirements address the application, inspection, training, maintenance, repair and safe operation of Mobile Elevating Work Platforms. However, the key answer to what 'safe and effective use of powered access equipment' means can vary significantly from the actual users of the equipment.
Powered access has been in use in North America for over six decades. The first governmental regulation in the US on worker safety was released in 1970, the "Occupational Safety and Health Act of 1970". This was the same time that aerial work platforms (AWPs) were first being manufactured and introduced into the market.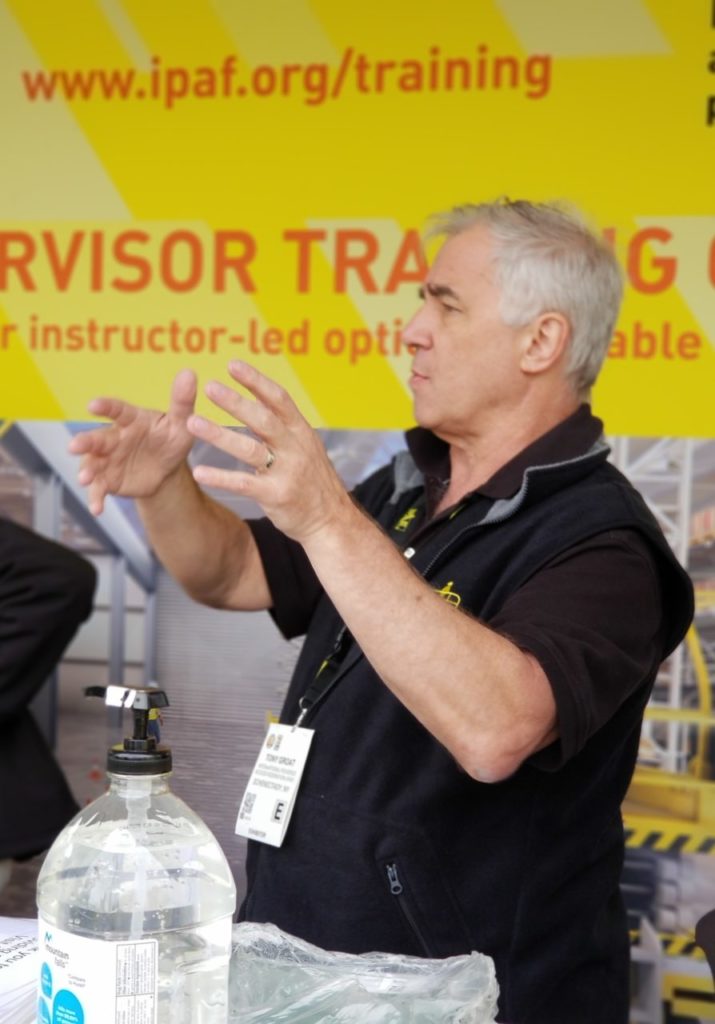 Unfortunately, at the time the OSHA regulations were being written and adopted into law, the only aerial lift industry standard written at the time was ANSI A92.2-1969 for Vehicle-mounted Elevating and Rotating Work Platforms.  To this day, the OSHA regulations written in 1970 have not changed and the many revisions of multiple aerial lift standards remain outside the requirements of the OSHA regulations that are law.
The current OSHA regulations for MEWPs are outdated and offer an incomplete and ineffective set of requirements for users to follow. While compliant training does occur when following industry standards, there are no clear guide for what is legally required MEWP training, noting that industry standards are too often seen as voluntary.
The term "training" in itself has changed over recent years, and it has become a clear process to deliver standardized learning objectives. Yet discrepancies to standardized training are still widely accepted as ok in this market. Training is provided without "common" criteria. A new standalone training standard was published in 2018 that provides methods and guidelines to prepare MEWP training materials, defines training administration criteria and delivery elements required for proper training and familiarization.  It took 6 decades to develop a standard specific to delivery of standardized MEWP operator training and model specific familiarization.
Is there a local understanding of "safety"? or there is no specific cultural behavior?
I believe that people are hard-wired to do what they "have to do" instead of what they "should do". We all want to take short cuts to get things done. The pressure of increasing the 'productivity' is universal, and it is indirectly linked to safety.
In the UK, the legislated body is more responsive in making laws, which makes it easier for people to be on the same page and respect the same requirement – everyone doing it the same way.
In the US, industry standard are voluntary and safe use regulations are outdated and while they require training, the definition of appropriate training is too vague. There's too much subjectivity; users feel comfortable doing things their own way, too often simply employing 'on the job training'. Having that freedom from agreed standards allows employers the choice of prioritizing the economic aspect of training. The fact that we have discrepancies in an accepted practice and the understanding of adequate safety is a hurdle to real change. Economics play a part as we see differences based on companies' sizes. The bigger and more developed the company, the more it can afford to create a safe approach to equipment usage.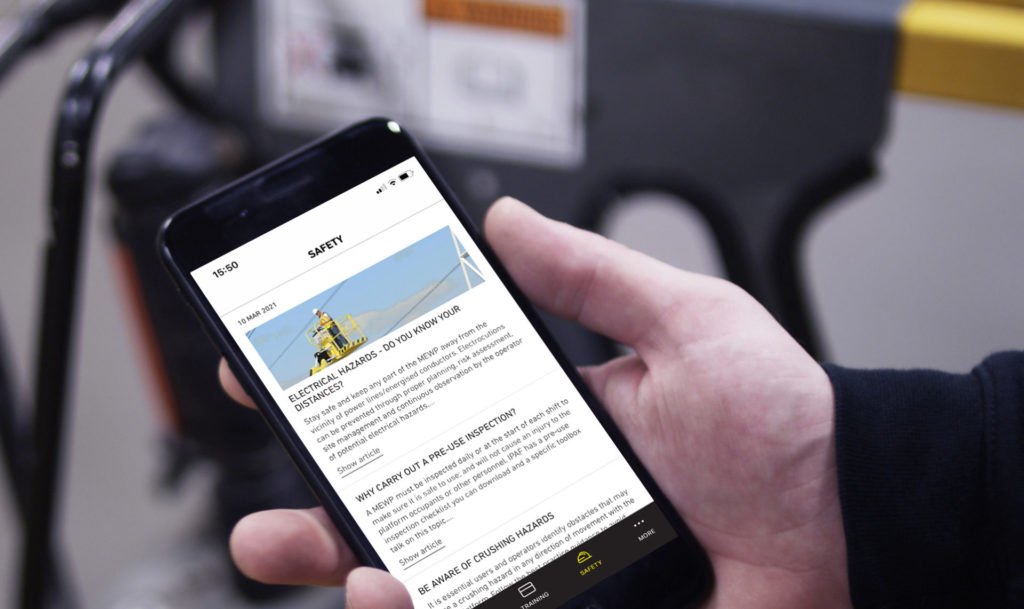 Is the maturity of the market correlated with the safety rules ?
Today machines are well-designed and manufactured with substantial improvements every passing. Naturally, users can see that they are easier to use and increasing safer, so may assume that only cursory training is needed to operate the equipment safely.
That is precisely why a systematic approach is needed. We need to break down those beliefs and pre-made thoughts that we got while working for years with this technology.
No matter what equipment we are using, it should always start with training to develop qualified workers.
We need to ensure that we have the right and properly trained team to complete a risk assessment and rescue plan, to select the correct equipment, to inspect, to maintain the machines, and service them when needed.
In addition to training, operators must be monitored, supervised, and evaluated for competency of the task they are performing. We are relying on them for everyone's safety including their own.
Nobody is naturally an expert when working on powered access equipment. They are evolving, everyone's skillset needs to follow the innovation of new equipment. We need to have a safe use plan that should cover everything, every point. This can't be ignored. We can't afford to take shortcuts.
And what is your vision for the next 10 years? What would you expect in terms of MEWP safety?
The manufacturers, the large rental companies, equipment dealers, industry association, employer/users… all have a hand in the continuous improvement to change the industry guidance and safety's normality by raising awareness and promoting industry standards that all MEWP users must follow. The requires a MEWP specific safe use plan that incorporates all of the safe use and training requirements that address considerations for all persons directly and indirectly involved with or exposed to a MEWP operation.
We need to agree that there is only one correct scheme to ensure the safe and effective use of MEWPs. It does not vary based of your task or location in the world. Safe use is a universal requirement, and it has standards to follow by all.  Understanding for the proper application, inspection, training, maintenance, repair, and safe operation of MEWPs is the best assurance to achieving that goal.
Overview of the Corsican market
Euromat's point of view