Mathieu Leroy is the director of Brunal Indust, a company based in New Aquitaine specializing in industrial doors and dock equipment. Eight years ago, he succeeded his father as managing director. To support the company's growth and facilitate maintenance operations, Brunal Indust uses Haulotte's Star 6 Crawler aerial work platform, a multifunctional electric vertical mast that is particularly efficient for this type of activity.

Can you please introduce us to Brunal Indust?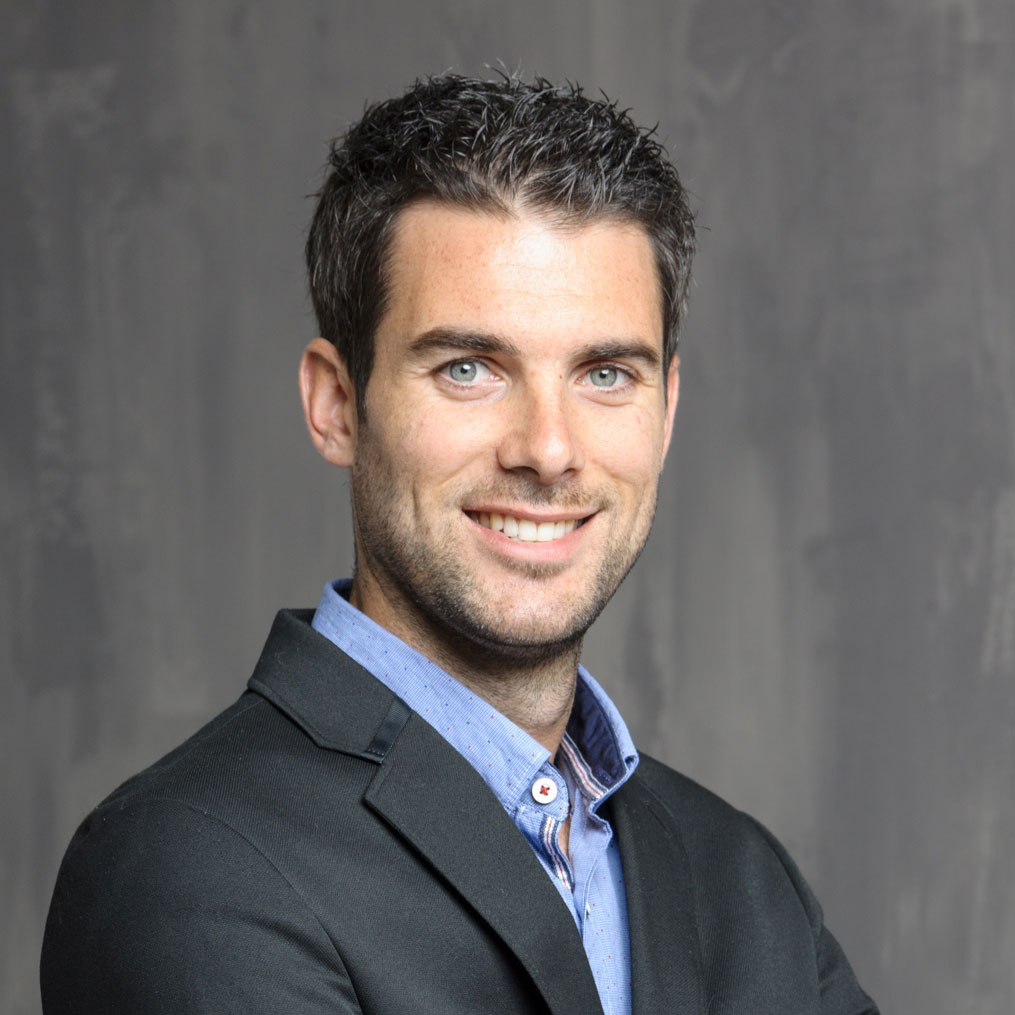 Mathieu Leroy director of Brunal Indust.
Brunal Indust has been commercializing, installing, maintaining, and repairing industrial doors and dock equipment for more than 15 years.
The company was created in 2006 in Angoulême and began operations in Poitou-Charentes. I took over the company in 2015 and opened a second site in Bordeaux to cover the New Aquitaine region.
We went from 6 to 23 employees, allowing us to cover the area properly. It is crucial to be close to our customers to provide high-quality customer service. For repairs in Agen or in Niort, it's always best to have technicians available close by. That's what sets us apart!
Which markets and company profiles are you targeting?
What equipment do you offer to your customers?
We mainly work with industrial companies and local authorities. Our customers include the SNCF, Airbus, or groups like Hennessy or Courvoisier.
It depends on the needs of the project. For warehouses or industrial facilities, we install sectional doors, high-speed flexible doors, lifting barriers, industrial gates, service doors, accordion doors, metal curtains, fire doors… For dock equipment, we provide dock levelers, dock shelters or inflatable docks, dock bumpers, wheel guides, wheel locks…  
What are the specific features of this equipment?
This type of equipment is very important to our customers because it closes and secures the buildings. They also optimize flow management, speed up truck loading and unloading, and limit heat loss while ensuring the safety of truck transshipment at the dock.
They are always recommended and installed in compliance with the EN 13241-1 standard and the CARSAT (Caisse d'Assurance Retraite et de la Santé au Travail) recommendations.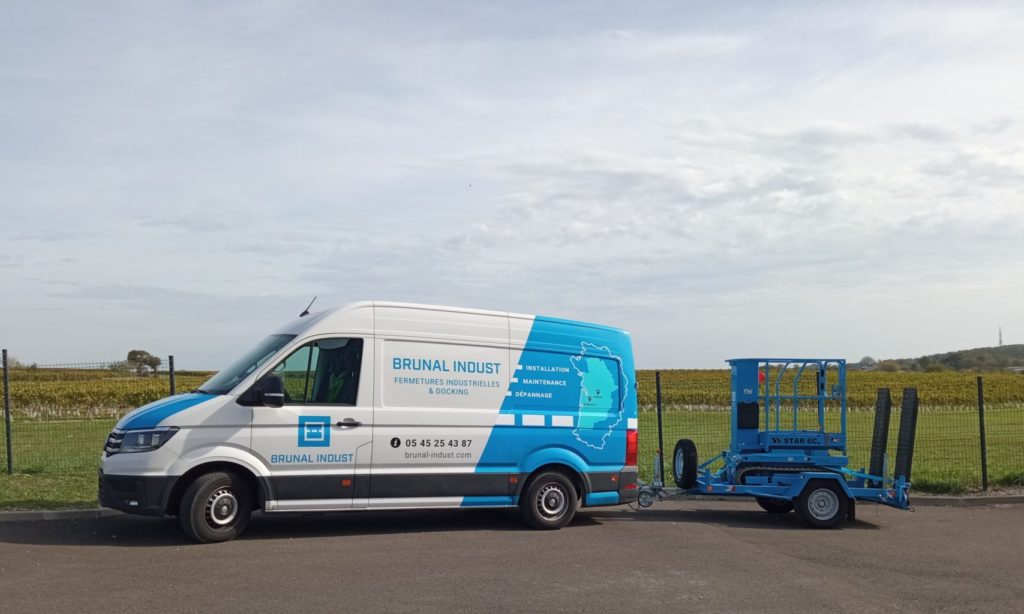 What are the specifics of your industry?
Apart from the new equipment that we install daily with our New Works division, the real challenge for us is what follows: maintaining and assisting our customers as quickly as possible when needed.
It is the Service Division that deals with our customers under contract and those who need repairs. This is where we perform with our organization, our aerial work platforms and, of course, our teams.
When we take on a fleet of equipment for maintenance, we offer our customers the option to use digital solutions such as QR code labelling of the equipment for better traceability. This facilitates controls, enables a better analysis and understanding of possible breakdowns, allows us to follow up on repairs, to access a digital maintenance log, and to obtain statistics on the post-sales service.

What are your new Star 6 Crawler machines used for?
We carry out maintenance and repair jobs with these platforms. The platforms are towed by our vehicles on site and each technician has one. We cannot use ladders on these sites, as they are not allowed at a workstation. This aerial platform allows us to carry out complex operations and to safely intervene in places that are difficult to access. 
What are the main benefits of this vertical mast?
First, this mast is particularly stable and takes up little space. Its non-marking tracks allow us to pass over soft ground to access the worksite, to enter a building when the slab is not yet finished or when there are slopes or steps to climb. Nothing stops it and it fits well with the image of our company.  
What is the general feedback you get from your technicians?
The maintenance teams are delighted. The technicians like the ease of use, the comfort of securing the basket to the trailer, and especially the length of time that the batteries can hold their charge. Our customers are also impressed with this equipment. Previously, we used scissor lifts, which were bulkier, less handy, and less easy to load and operate. With the Star 6 Crawler, we gain in efficiency. 
What is the biggest challenge you've faced in recent years?
I would say going from 6 to 23 employees while keeping a strong team spirit with very little turnover. Having people by my side who are involved daily so that the company continues to perform at its best, this is what I consider to be the real success. Without them, the company would not have gone from €232,000 to several million euros in sales revenue in just a few years. 
What are your company's projects and ambitions for 2023-2024?
To ensure that my company remains « sexy » in the eyes of my employees so that they come to work with passion and desire. If I can do that, every other project will be possible! 
After purchasing five Star 6 Crawler, masts in 2022, Mathieu Leroy plans to expand his fleet with four additional machines. The director stresses that « there is no equivalent aerial work platform on the market. » Launched in 2020, the Star 6 Crawler vertical mast has been designed to be multifunctional, with a working height of 5.8 meters and the ability to operate on uneven ground.
Its track system significantly reduces ground pressure, which is essential for moving over fragile ground. It is perfectly adapted to both indoor and outdoor applications such as maintenance operations, work completion, and sporting events, just to name a few.
The place of women in the rental business
Testimonial from Hila Yochanan, co-CEO at AVI CRANES
Focus on virtual and augmented reality in the industry
Interview with Patrick Baert and Frédéric Borrel
10 years inspection an Aussie particularity
Ensure the machine is legal and safe to operate!