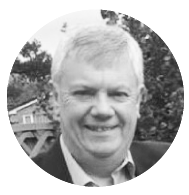 Keith Davies is the Business Development Manager covering the South East of England and The Channel Islands. Keith has been with Haulotte for almost 11 years now. As Parts Manager based in Telford, he started selling aftersales offerings and now vending Machines, Training, Service, and Parts products to our client base in my area.
Could you explain to us the benefits of service contracts?
The advantages are numerous: by investing in Extended Warranty Service Contract plans, customers can save so much more than the plans' cost. With genuine parts, labour and travel costs all included. The customer knows what he will receive with an extended warranty/contract plan and how much he will pay for a given period.
At Haulotte, our service contracts ensure only genuine parts are used throughout, removing costs that might arise through the use of alternative cheaper, and lower quality parts. This is a significant benefit and can prevent damage even from what might be considered relatively simple and unimportant parts such as filters.
Service contracts also minimize breakdowns, increasing the machine's uptime and the money that can be earned with it, particularly in the rental sector. It is also likely to lengthen the service life of a machine and is one of many reasons extended warranty increases residual values.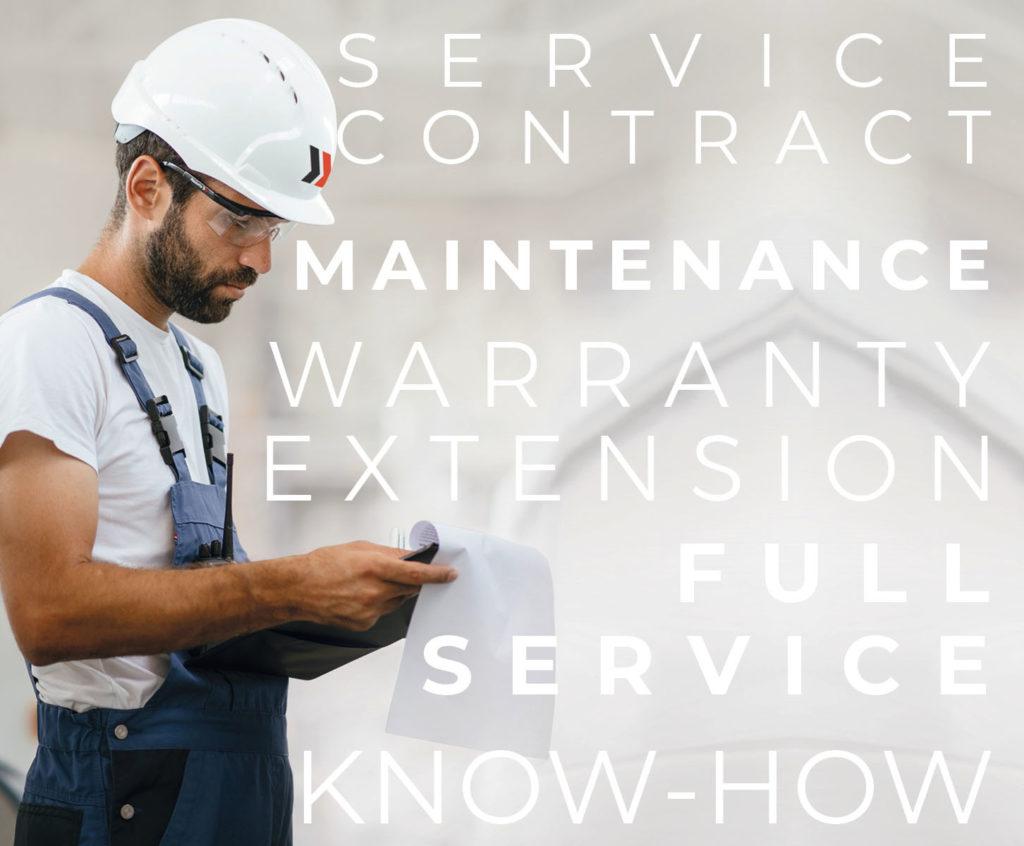 As well as protecting their original investment, the cost of an extended warranty or maintenance contract will be recouped by the better residual price when the customer comes to sell their machine. This is because it will have been regularly maintained and serviced with state-of-the-art know-how and replacement components in the contract period. Any remaining warranty cover when a machine is sold on will also help to optimize the residual price.  
Are service contracts a way to ensure the machine stays competitive?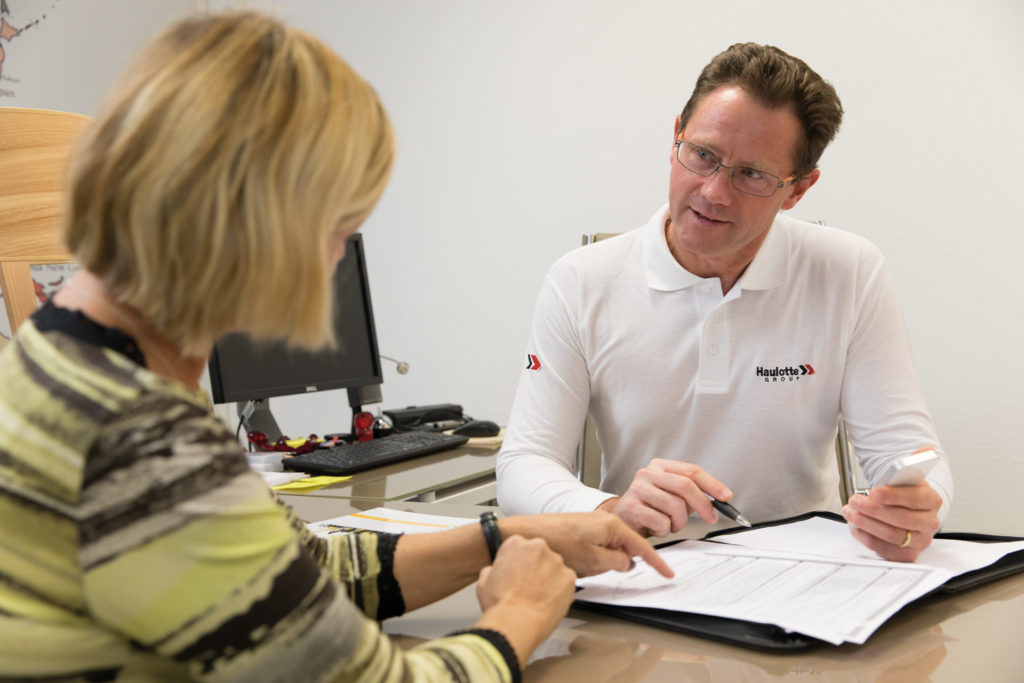 Definitely! All service contracts ensure that customers' equipment complies with the latest regulations at all times. In addition, a maintenance contract takes away the customer's worry and responsibility for the management of maintenance and service planning, allowing them to always benefit from their machine's full performance.
Again, this is timesaving for the customer and provides peace of mind, allowing them to concentrate on their work, with the manufacturer managing parts and labour. Whether the customer buys a new machine or a used one, Haulotte service contracts ensure that they get the best from their equipment.
Construction equipment has undergone a substantial technical evolution in the last decade alone. This evolution encompasses some pretty critical systems on a modern machine. New systems with too tight tolerances can be pretty unforgiving and expensive to repair. The latest diesel engines, for example, incorporate complex emission after-treatment systems that can cause significant downtime if misunderstood or left unattended. Hydraulic pumps and systems are more complex than ever to accommodate new operator-friendly technologies. During the contract period, the customer's machine will continue to receive all the latest software and available updates, ensuring that it is as up to date as possible, again maximizing the resale value when it is sold. The customer's machine will also benefit from the constant training the manufacturer's technical teams undergo and the new tools the company develops to improve their efficiency.
Haulotte recently redesigned its service contracts offer, could you explain why?
We aim to offer increased flexibility. Customers must be given different choices when looking for a service contract with a range of plans that they can choose from to align more closely with their particular needs.
With our modular contracts, customers can more easily choose the level of equipment support they require. These plans can be adapted to all durations and equipment types, including new machines, machines still under warranty, and second-hand machines.
The plans should start with a scheme providing minimal cover to allow equipment owners to save on any repair costs, moving to more extensive plans, including maintenance reviews. Technicians from the manufacturer should carry out these reviews and, in addition to standard maintenance, identify potential threats on the machine.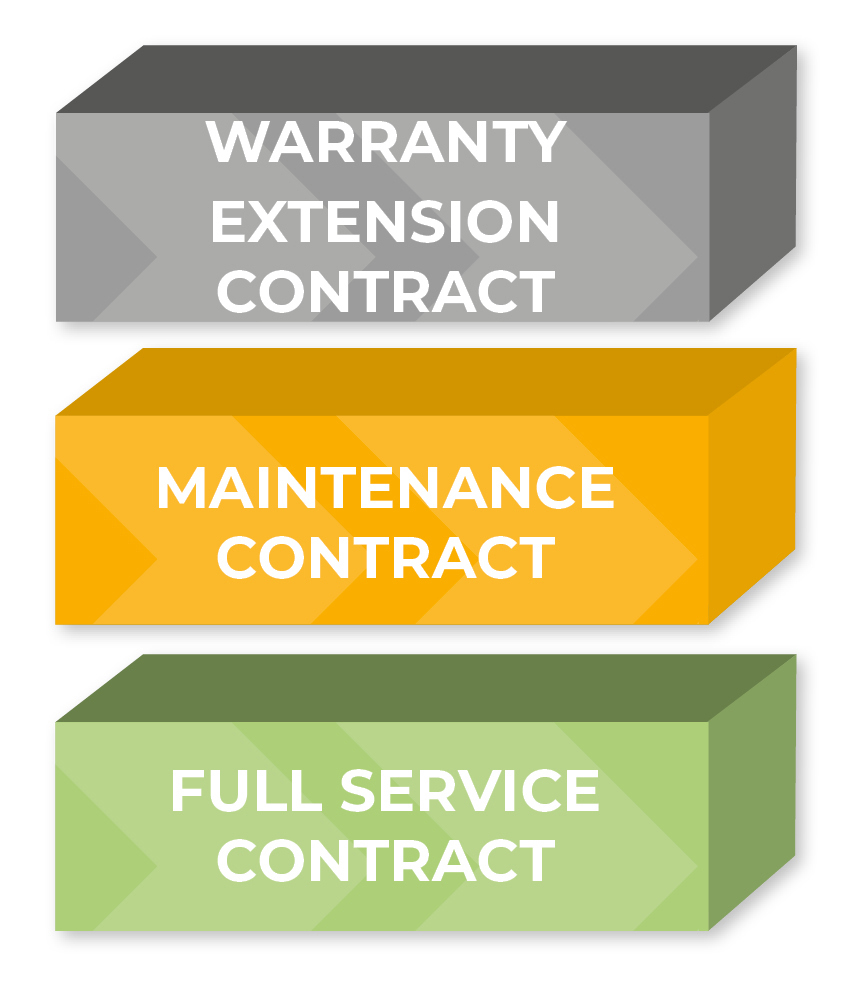 More information about Haulotte service contracts
Behind the scenes of SIGMA 16
A shooting with a friendly atmosphere