A psychologist by education,  an entrepreneur by accident, Sarika Sethi, is the COO and co-founder of Gemini, a major company in the Indian MEWP market which has evolved in its 32 years of operation from a 2 people company to over a 150 people organization.
Sarika accepted to share us her business experience testimonial as a leader.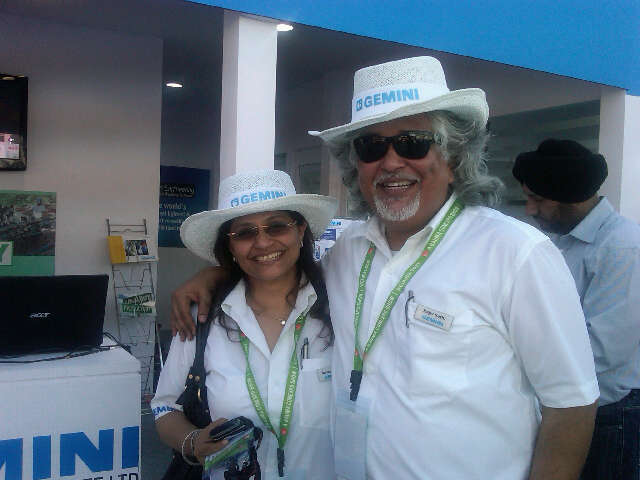 Did you take over the management by creating a company, buying a company, or by benefiting from an internal promotion?
I am an accidental entrepreneur. After getting married I joined my husband in his newly formed business. So, you can say that I joined the management by co-creating a company and thus Gemini is like our shared baby.
It is a beautiful experience giving birth to a company; it is a little like giving birth to a child because you always learn new things. There are new experiences, and you grow with the successes and failures of the organization.  There is much learning involved and much creativity, and when you add passion and perseverance to the mix, it becomes an exciting path to walk on.
Is it a preconceived idea that women are better business managers than men? Do you have to work harder to prove your leadership skills?
I do not give any gender to the word manager or the word entrepreneur because there are both skillsets and capabilities that either of the genders can have.  I am a true believer in equality, and if you have the skillset and qualifications, you will succeed as a manager or an entrepreneur no matter your gender.
The only thing that I would differ on is that because there are not many women in the space of the engineering business in India, and this was 30 years ago, when I got into this business, it took a little bit of acceptance issues from the people in the industry. Back then, people were not used to seeing women working on shopfloors or doing commercial visits to sell equipment with complicated technology. So, from that perspective, because there were not many women in this field at that time, it was something I had to work at to be accepted as one of them.
Things have changed a lot now because much more women are working in the engineering field. As a result, many women have broken the glass ceiling. 
It is often said that women managers have a more participative management style than men, in your opinion, « myth or reality »?
I believe that any manager who has the quality of empathy can become a good manager as far as people management is concerned. If you have good listening skills, people are more receptive towards you. Although I guess women maybe develop this skill faster than men because of the experience of handling a family and children.
I do not give gender to positions because it is entirely based on people's individual capacities and skillsets. It is something I believe in, and that's how it works for me.
We are performing as leaders and managers; we do not need to prefix it with gender.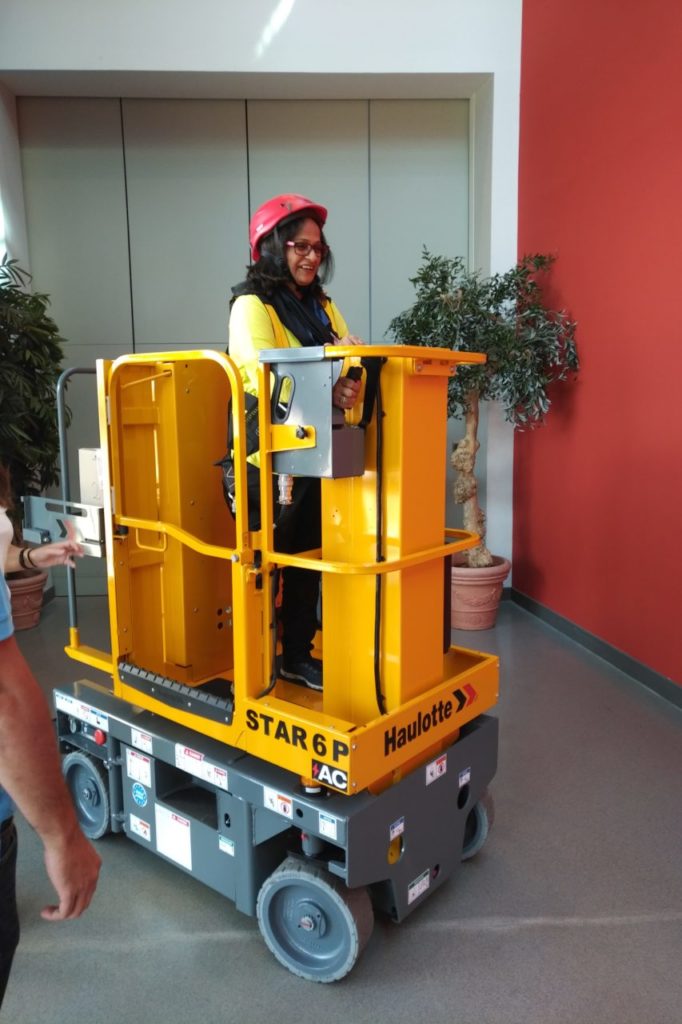 Are women leaders less tender with their peers?
No, I do not think so. That ultimately depends on the person's mindset, because if the mentality of the individual is that they need to prove themselves or get validation from their peers for their work, then maybe they might come across as more aggressive. Still, someone who has self-confidence in their performance does not has to show aggression to prove their competence.
Daily, what do you find most difficult to manage and most rewarding?
The pandemic has necessitated change in outlook, process and styles with the most significant challenges being the management of finances and keeping up the motivation of all our employees.
What I enjoy the most is finding simple common sense solutions to problems and helping with creative answers for the organization's growth.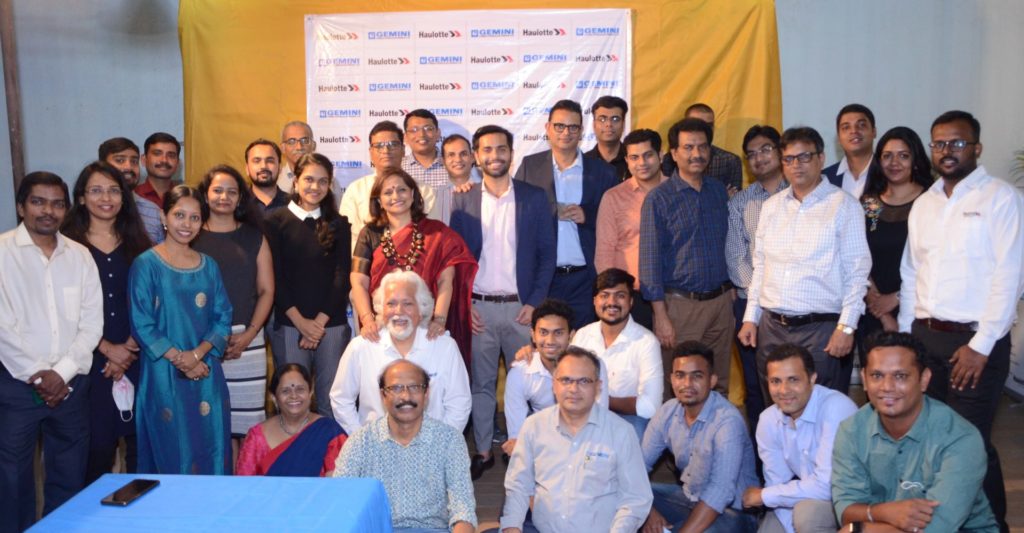 Would you say « preconceived ideas » if I told you that it is difficult to reconcile professional and personal life?
I can only talk from my experience, and not generalise . For me reconciling professional and personal life is more related to time management than anything else. I got into the professional life out of choice, so I learned to manage my time to give equal justification to my professional and personal life. I learned to become more efficient and to use the time I have while prioritizing what I need to do in both fields of my life.
Yes, it is a challenge, but you can find a solution if you manage yourself, your time, and your priorities.
Any advice for young women who want to start a business? And a mantra?
I wear another hat as certified and qualified leadership coach. I have started devoting my time to sharing and giving back the things I have learned. When we were setting up our business and learning things, we didn't have someone to mentor us and teach us how to do something; we had to learn everything from our mistakes. Now I coach younger entrepreneurs, managers, and start-ups on various aspects of leadership and self-development to build their capacities to become better versions of themselves.
In my coaching, the only advice I give to the new entrepreneurs and start-ups is that you guys are used to getting instant gratification in everything that does not happen in business. In business, you require passion and perseverance. It means that you must be passionate about what you are doing; you should have the patience to persevere with all your capabilities and do not look for quick wins or lotteries overnight.You should not get demotivated just because you face a few failures.

If you go with all your passion and perseverance, you will definitely succeed. 
Safety is everyone's business!
Haulotte Safety Team Interview