Belaruslift, a trademark of TRS Company founded in 1997, is the largest rental company in Belarus and provides a full range of lifting equipment in many sectors such as warehousing, construction, farming, catering and for various types of clients (individuals and private or public companies). Located in Minsk, the capital of Belarus, Belaruslift has six regional centers in the big cities across the country.
Deputy director Pavel Germanovich accepted to give Haulotte an interview, in which he told us about himself and his company, as well as his vision of the access/MEWP market and his relationship with Haulotte.
Can you tell us more about your organisation and your types of customers?
First of all, you have to know that almost everything that is built in Belarus (let's say nearly 90%) is built with Haulotte machines!
We have a big department of rental activity and in this field our main customers are construction companies. They often need to get the machines immediately; sometimes just one hour after they make the request or the call to our company. We have the biggest rental fleet in the country. We also have a 24-7 service department that coordinates and repairs all kinds of breaks related to these machines.
Industrial customers who have factories or plants rather buy machines for maintenance on their site or in their buildings. As a general trend, I would say that construction companies prefer to rent, while industrial companies prefer to buy equipment. In both cases, Haulotte has a good reputation in Belarus.
What is currently your strategy to develop and increase your activity and the growth of your company?
We already are number 1 in Belarus, but this is certainly not an end in itself and we still try to develop further and further. We are in the position where we have used machines, which we imported in used condition from European companies. We formed this fleet with hope that our technicians would manage all potential issues on these machines. And they have been performing great so far, but customers nevertheless have to interrupt the job each time they experience a machine brake. So what we plan to do next year is to change this activity and to substitute our current rental fleet by acquiring new machines.
We would like to show to the customers that not only we can offer a significant choice of machines for all kinds of needs they might have, but we can also provide them with new machines and they can be sure that their job is done in due time. Most of our competitors buy old machines and try to offer them for a cheap price, but without proper maintenance and service. We want to do the opposite: our prices are a little bit higher, but we deliver excellent service. In the coming years, I think we will replace most of our fleet with new machines, to satisfy customers.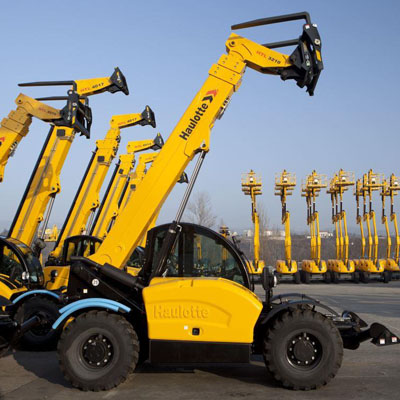 What are the specificities of the Belarus market?
It is a rather specific market. I believe no other country in Europe or even in the Baltic Region has the same absence of rules and regulations in this sector. For example we do not have any requirements to test the equipment, no rules on how we provide the customers with the machines: what should be checked, are the machines in good condition, etc. Our main concern is that the authorities work on that issue and handle safety.
Regulations have to be implemented in our country. Unfortunately, we faced the COVID pandemic this year and the process has been put on hold. But we must work on standards and regulations to provide the best possible safety to our customers and globally to the market with a newest equipment generation.


What are the key factors to develop and expand the use of MEWPs/access according to you?
In the construction industry, customers are focused on general specifications: for example they want 16 or 20 meters of lifting platform, electric scissor type. And they need the machines to be delivered in a couple of hours at a specific location, that's it. We at Belaruslift believe additional features such as telematics solutions and eco-friendly units are essential and our goal is to convince customers about the benefits in term of safety and productivity. I definitely understand that it is important to develop new features in machines, but it seems to be more interesting for the companies than for the end-users.
How long has Haulotte been a partner of yours? Why did you choose us, at that time?
I believe our cooperation started back in 2009. We had a very remarkable visit from Haulotte Poland general manager Zbigniew Turzynski. He came to our office and spent the day discussing with our team. What he told us was so impressive that it immediately convinced our managers, and all the office fell in love with Haulotte. He then started to help us in Haulotte equipment sales and also advised our company to invest in rental activity, which was something new: no one was offering machines for rental at that time in Belarus. This was a brilliant advice that changed a lot of things in our business.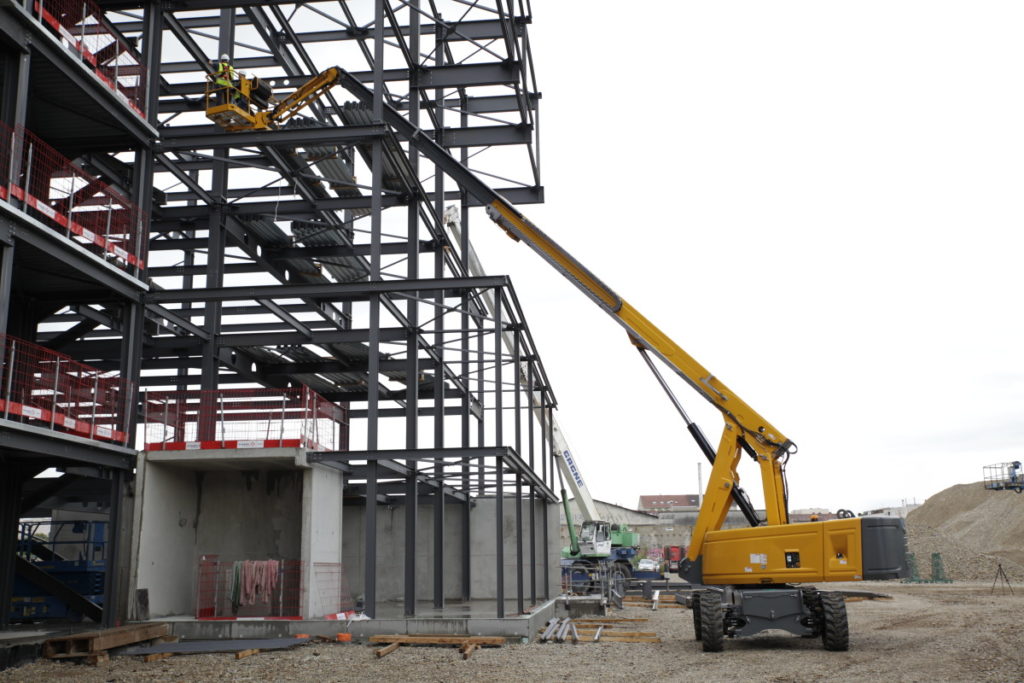 As far as I understand you are pretty happy with your relationship with Haulotte. But what would you expect from Haulotte in terms of both marketing and communication, to support and strengthen this relationship?
An important point that I mentioned earlier is definitely telematics: I think Haulotte might – and perhaps should – invest a little bit more in the development of that feature. Maybe with some global software that can support all the machines, for local support, dealers… I think the future will be shaped by the Internet of Things and Internet of Machines and this should be integrated in this global network as soon as possible.
Generally speaking, and in my opinion, all kinds of technologies should be implemented: I can mention the use of remote video monitoring and diagnostics, access control system for operators, using lithium-ion batteries, etc. We must seize this opportunity to offer modern options, to be ahead of competitors. I am convinced this is crucial to be number 1.