Raymond Wat has been working in the rental industry since 2000. He started as a sales executive and slowly went to the top. Back in 2011, he joined the IPAF organisation and became their Southeast Asia Regional General Manager. His scope includes South-east Asia, China and South Korea. As part of his mission, he promotes the safe and effective use of powered access and spreading awareness.
According to you and on your regional scope (Asia), what does "safe and effective use of powered access equipment" mean?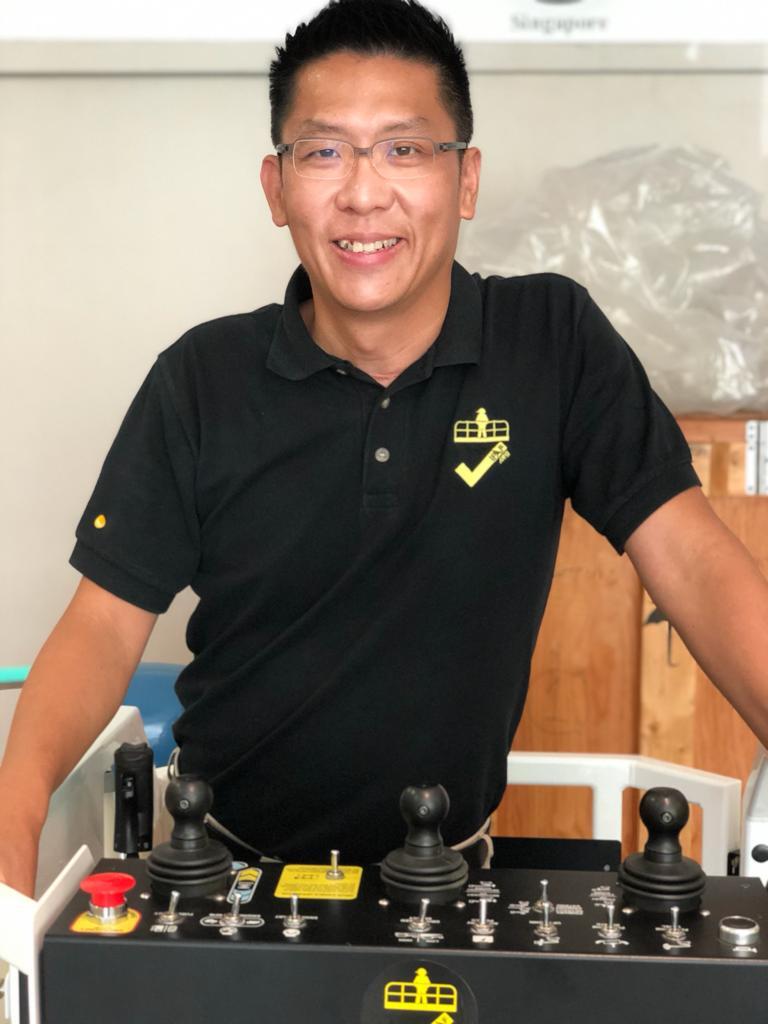 When I joined IPAF, they taught me the importance of safety and made their experience mine. The organization has an all-encompassing global training programme with technical support tools and documents. They have a rigorous training policy, which was new at the time in Asia.
Operators learned how the machines function on site, in just a few minutes. They were "trained" to operate machines by more experienced operators, who were once trained by other operators before them. The entire training process relied on humans passing down knowledge and skills in 60 minutes or so. IPAF showed me that this is only "familiarisation" with the controls of a specific machine, rather than the full-day professional instruction on the theory and practical evaluation of use that underpins IPAF's own operator training programme. IPAF maintains that all operators should be professionally trained, in addition to being familiarised on the specific machines they are being asked to use.
There were no structured training or assessment to check someone's ability to use the equipment or understanding of the underlying principles involved in safe use. At that time the industry in Asia was not preparing people for the risks associated with using powered access to conduct work at height – there was no training in sound risk assessment or management and planning of operations either.
Today, I'm honoured to be part of IPAF and its ongoing mission to promote the safe and effective use of powered access worldwide. Having experienced two "near-misses" while operating MEWPs in the early stages of my career, powered access safety is very close to my heart.
Safe use of powered access includes machine selection, pre-use inspection, operator proficiency, loading and unloading of machines, supervisor/manager knowledge, maintenance processes, emergency planning and verification of operator competency.
Nowadays, training usually starts with the theory first, and then our IPAF Training Centres must test a candidate's ability to replicate what they just learned, using real MEWPs or, in cases of operator renewals or advanced operator training, using virtual reality simulators (VR sims). The use of such technological tools allows IPAF's Training Centres to put candidates into high-risk scenarios and ask them to do things that would be difficult or dangerous to replicate using actual MEWPs, so the VR sims offer exciting potential. They can also be used to tell if a training candidate isn't ready to use the machines for specific tasks, or to validate existing operator competency, especially if they have previously qualified for an IPAF PAL Card but not used a machine for a long time.
Is there a local understanding of "safety", or there is no
specific cultural behaviour?
There are noticeable differences from one country to the next in the South-east Asia region. For instance, Singapore has for some time now been trying to ensure workforce safety by following a zero-accident policy called "Vision Zero". This calls for everyone – workers, unions, employers, and municipal authorities – to embrace the idea that every injury and accident at work is preventable. There is a highly developed system of regulation, and a strong belief that everyone needs to do their part. However, it is fair to say that this is not the case in all Asian countries, and different standards, enforcement regimes, and approaches apply from one country to the next. Some countries may be following regulations that may be outdated when compared to Singapore or some countries in the West, while other countries may be out of alignment with the reality of risk in terms of powered access and work at height safety.
Overall, I'll say that there is a baseline of minimum safety standards, and on the whole most companies follow the rules – but many are prone to protect their interests. It is up to them – working in partnership with IPAF – to help reshape the local safety approach where it is found wanting. Being part of IPAF helps in this regard, as it's easy to share good practice guidance and compare standards globally, to see how things can be done better and to learn lessons about development and implementation of safety standards.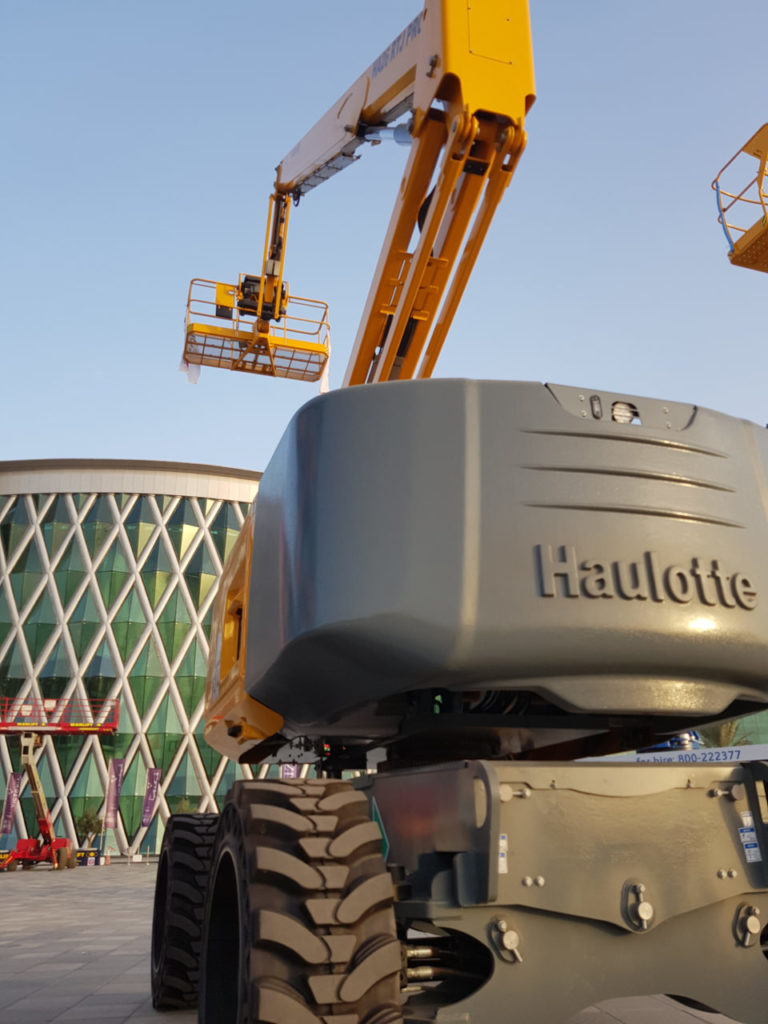 Does the maturity of a market correlate with safety?
This is a tough question. The market maturity can have a positive but also a negative impact on safety. In Singapore, it tends to be that the more units a company has, the more regulations are created. So, laws and regulations might be seen to evolve with the industry, but it really does depend on the country and its approach to risk and safety.
A mature market could also lead to an ingrained mindset or an unhelpful culture, that leaves individuals and companies resistant to change and defensive about risk taking and accident reporting. As machines are becoming ever more user-friendly, operators tend to feel more comfortable using them, and may feel less need to be professionally trained. The danger here is that operators begin to neglect or overlook common hazards and think they are immune to risk because the machine they are using is so advanced. These are just two examples of the challenges that IPAF faces in even the more mature markets, including the USA, and we constantly meet resistance when it comes to changing negative behaviours or risky practices.
And what is your vision for the next 10 years? What would you expect in terms of MEWP safety?
Safety should be approached as a way of life.
We need basic learning both inside and outside the workplace, even from the youngest age. This is very a powerful gift! When kids receive basic health and safety knowledge, they practise it at home and even influence their family to do the same. Most importantly, they will be ready to join the workforce, as safety and health are already integrated into their mindset!
In terms of powered access safety, there's still a lot of work to be done. Many users still do not understand that knowing how to operate a specific machine and knowing the underlying principles of safe use are two different things. One can grasp the basic functions of a MEWP inside 60 minutes. However, to understand the characteristics and the safety aspects of powered access, it takes a structured training programme with a rigorous practical assessment to verify the proficiency of the operator. This is fundamental to keeping the operator safe. Thanks to our network of members worldwide, IPAF continues to run campaigns, events, and training, as part of its global mission to promote the safe and effective use of powered access.
Family business in the access equipment industry
Farissia BTP – Algeria, "Working as a family is a source of pride."