When his son decided to create his own company back in 2007, Kada Marsel advised him and supported him so he could make his dream happen. 15 years later, Kada Marsel is now 72 and continues to work with his children.
This family business based in Alger has grown into a diversified group and has established itself as a market leader in the aerial work platforms rental and distribution industry.
Can you tell us a bit more about Farissia BTP?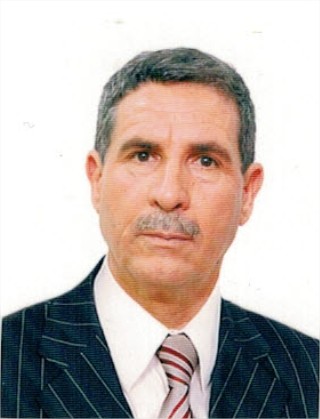 Farissia BTP was founded in 2007 by my son Hicham whom I worked closely to since day 1. I spent my entire career working in transportation, logistics, and the industrial sector, particularly in France. Our group combines three entities and is present in several fields. Historically, we always have been known for our rental and sales services for aerial platforms. We first introduced Haulotte's machines in Algeria and are now considered as a strong market leader. We also distribute drilling equipment for quarries with the help of South Korean and Finnish companies.
Last but not least, we are also selling pieces of furniture during showrooms. Lately, we have worked on a brand-new exciting project as we are currently building a furniture manufacturing unit in Blida.
Farissia BTP now employs 300 people.
Including some of your children…
Yes, now 4 of my sons are working at Farissia BTP. My eldest son, Hicham, is the CEO. My son Amine is in charge of the new furniture site and his brothers are looking after the showrooms. My daughter is working in another field, but her husband is also part of the company. He is the sales manager for our Oran showroom. He is currently training one of my grandsons, who has just graduated.
Does working with your family make things easier?
At first, it was a bit complicated. We could not set proper boundaries, and we would mix things up from time to time – family relationships and professional ones. Over time, we all learned to keep things separated. Our relationships have evolved. When we are at work, each family member is an employee, with his own responsibilities and scope of action so that no one interferes in the others' decisions.
Do you feel like you are all complementary?
Absolutely, my children are more dynamic; they have energy. For example, we travel a lot to meet banks, administration representatives, clients who are sometimes 1000 km away from Alger. They will go on work trips. At 72 years old, I have more of an advice and support role for the company's development strategy.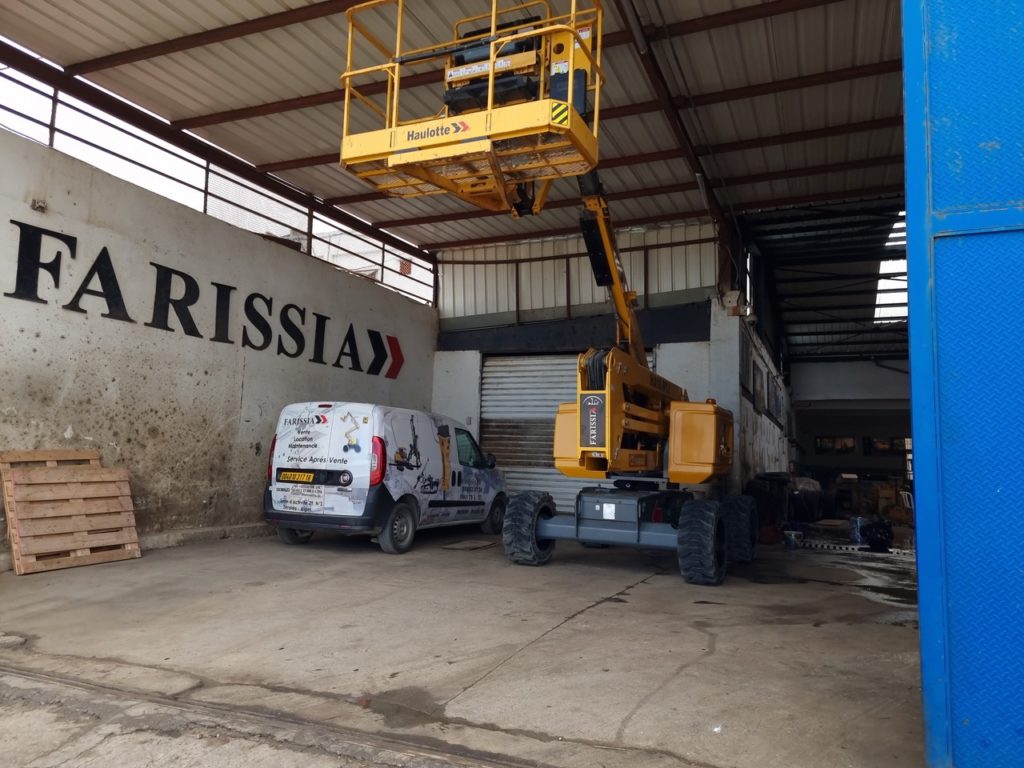 Was it a dream of yours to work with your family?
Yes, that was my goal from the start. I worked for a long time in the East of France in transportation and logistics. When I went back home, I joined a company I previously worked with. That's when I had the idea of creating something for my children. As this company used aerial work platforms, I wanted to develop a rental service for this type of equipment in Algeria, which didn't exist at the time. I was already in contact with Pierre Saubot, the former Haulotte CEO. This is how the Farissia adventure started.
How is it going on a day-to-day basis?
It is going very well. Once you know how to communicate and deal with younger generations, things are easier. At first, my children had difficulties measuring certain risks, due to a lack of experience and hindsight. Training is one of my passions, I taught business organization for about ten years. So once I joined Farrisia, I trained my employees and my children.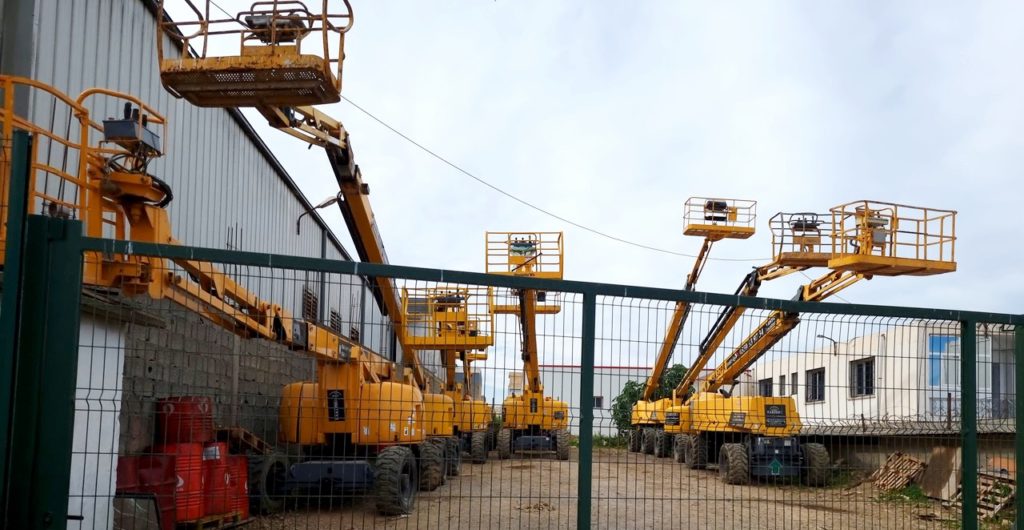 Are you proud to work with your family?
I am really proud, and so are they. We launched our business with my oldest son while working in an apartment. Today, we have proper headquarters, several factories, and showrooms. The company was built from scratch and has significantly grown. I am trying to teach my sons not to fear the future but to look towards it and keep dreaming about what it could hold for them.
When I was a teacher, I always gave my students the example of a grandfather who started out as a simple fuel deliveryman and turned his business into a multinational oil company.
What are the values that you are aiming to share with your children?
The most important thing to pass on when it comes to work, is management and how to ensure businesses' durability on the long term. Unfortunately, this is not something we learn in schoolbooks. The main goal for a company is to stay on track while continuously growing and overcoming crises. I teach my children how to do so and make sure they know how crucial it is for them to reinforce our ties to our suppliers and customers and our partners – like Haulotte.
Focus on the Japanese market
Meeting with Nishio Rent All, M. Yoshihiro TONOMURA