When using people and material lifting equipment, it is essential to follow certain safety rules. Very often, negligence, lack of vigilance or training can lead to accidents.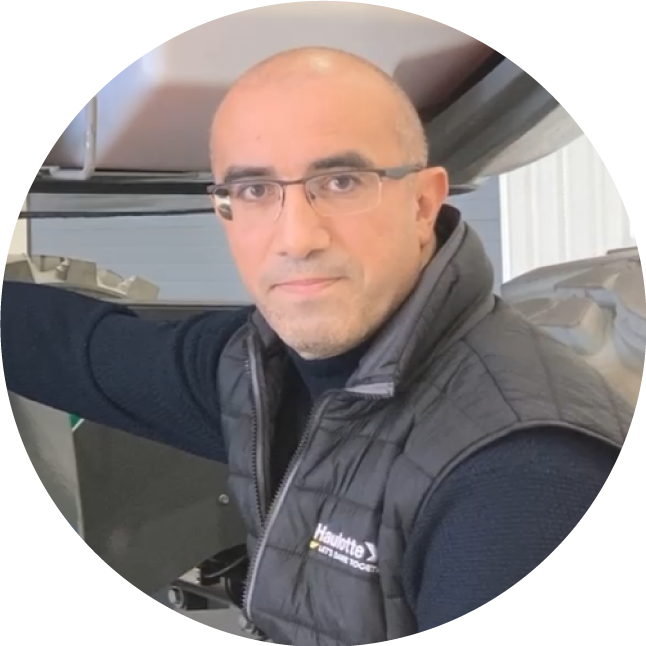 Ghalem Ouaret (internal trainer) :
He is in charge of internal safety and product training, joined Haulotte 16 years ago. He gives us some advice to ensure the safe use of mobile elevating work platforms.
Construction equipment must be inspected daily. Before starting work, the operator must:
> Ensure that the machine is suitable for the nature of the work to be performed
The manufacturer's plate on the machine gives many indications, such as maximum height, power, type of fuel, load capacity, number of people allowed in the basket.  It is important to consult it before starting work. Beyond the capabilities of the machine, the operator must inspect the working environment. It is necessary to inquire about the evolution zone (type of ground and stability).
Read our article about Ground Assessment: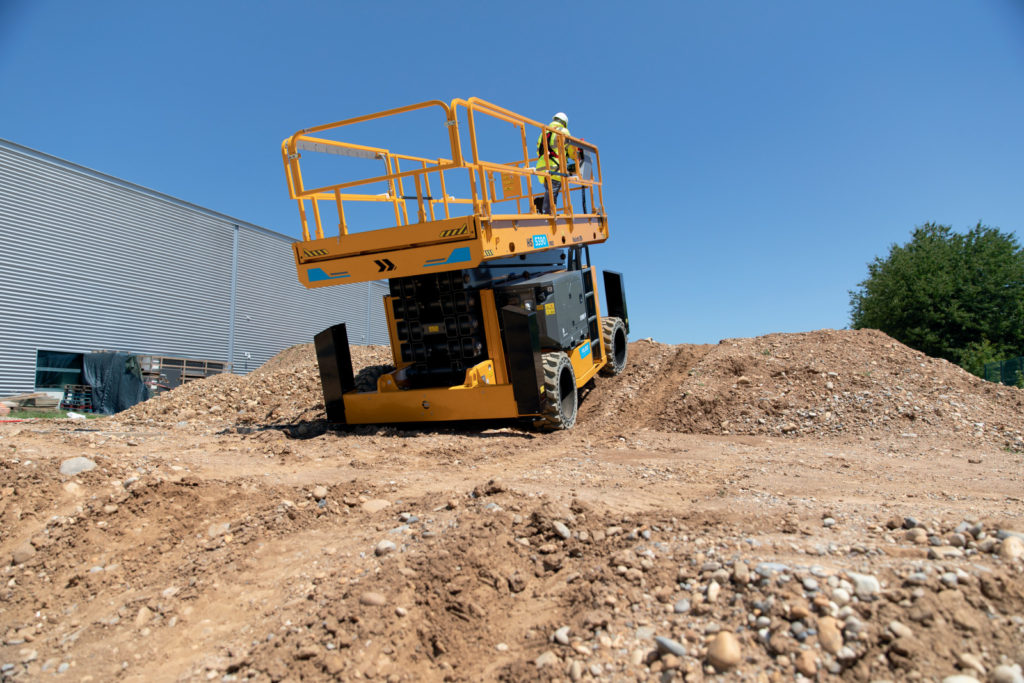 While working outdoors, extreme caution must be taken when working near power or communication lines. Before starting work, it is also necessary to check climatic conditions. The mobile elevating work platforms must not be used when there are strong winds.
> Verify that he or she has received a training for the type of machine
There are many driver training courses available. However, there are different categories of construction equipment. Therefore, it is important to check that you have the right authorization and that it is still valid.
Do not hesitate to watch the familiarization videos and use the operator manual, to ensure your perfect safety
> Consult the machine's documents and perform a visual check
Hydraulic and electrical systems must work perfectly, as well as operating and emergency controls. All movements must be tested (from the lower and higher console for MEWPs)
WHAT IF THE EQUIPMENT IS DEFECTIVE?
If a defect is considered to affect the safe use of the machine, you must:
isolate the machine;
Label the equipment to inform other operators in the area that the machine is defective;
report the defect to your employer and the equipment owner.
Never use a defective machine!
While driving, the operator must respect traffic regulations and be attentive to the manoeuvres of other machines on the job site. The partner who work with the operator helps him to access his work area; If you are working on an aerial work platform, you must mark out your work area before elevating to keep pedestrians away.
We remind you that the operator must be in good health and must not have used any substances that could impair his physical abilities. Be careful if you have a medical treatment, some medications prohibit driving.
Focus on personal protective equipment
We strongly recommend the following protective equipment:
Helmet with a chinstrap
Fluorescent vest
Gloves
Safety footwear
Harness on MEWPS (mandatory inspection before use, use anchorage points specified by the manufacturer)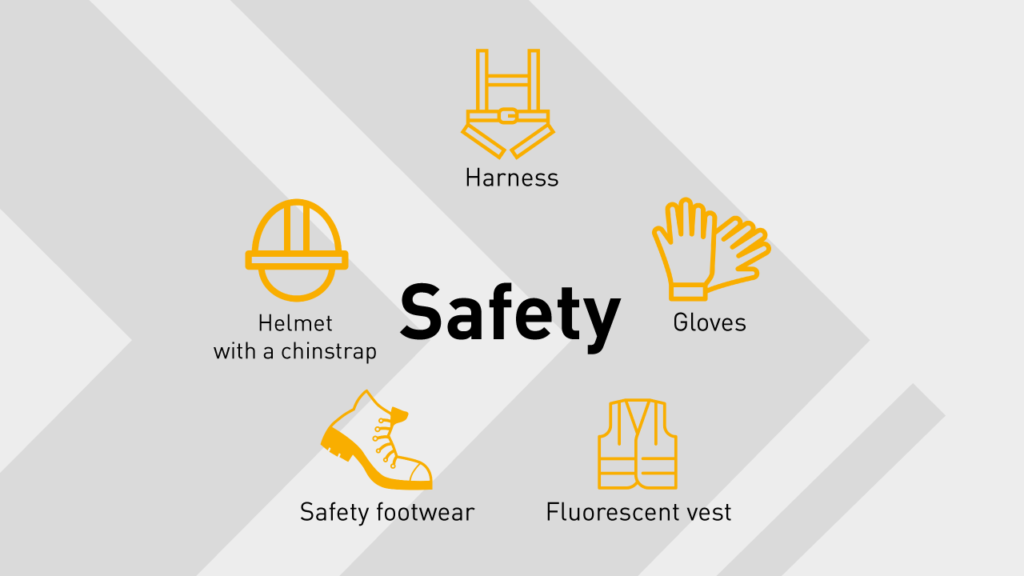 The following check list summarizes the things to do before leaving a jobsite at the end of the day.
Fold the elements in low position
Secure the parking lot
Do not leave the key in the ignition
Refuel the vehicle, charge the batteries
Check levels
Perform a walkaround of the machine
Kiloutou : a rental market leader
François Renault interview