Founded 40 years ago by Franky Mulliez (close to the Mulliez galaxy: Auchan, Leroy Merlin, …) Kiloutou has become the third largest equipment rental company in Europe with a network of 420 agencies in France, and more than 110 in Europe (Poland, Spain, Italy, Germany, …).
Kiloutou is well known to construction professionals, who represent 95% of its customers, and offers a catalog of more than 1,000 pieces of construction equipment in France and has more than 250,000 machines in stock. Among them, Haulotte's aerial work platforms and telehandlers, which are widely used in the construction and public works sector, but also in industry and events.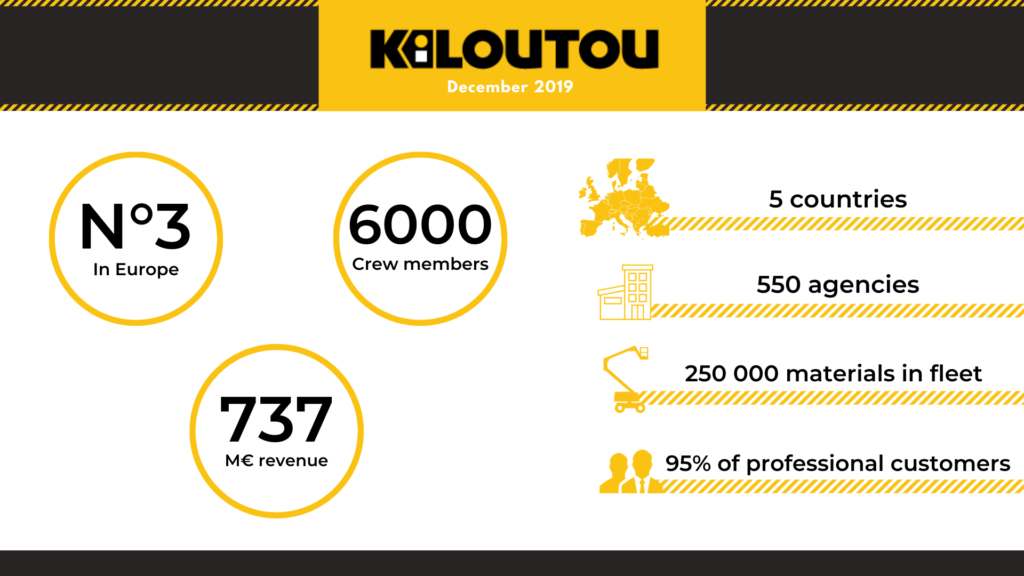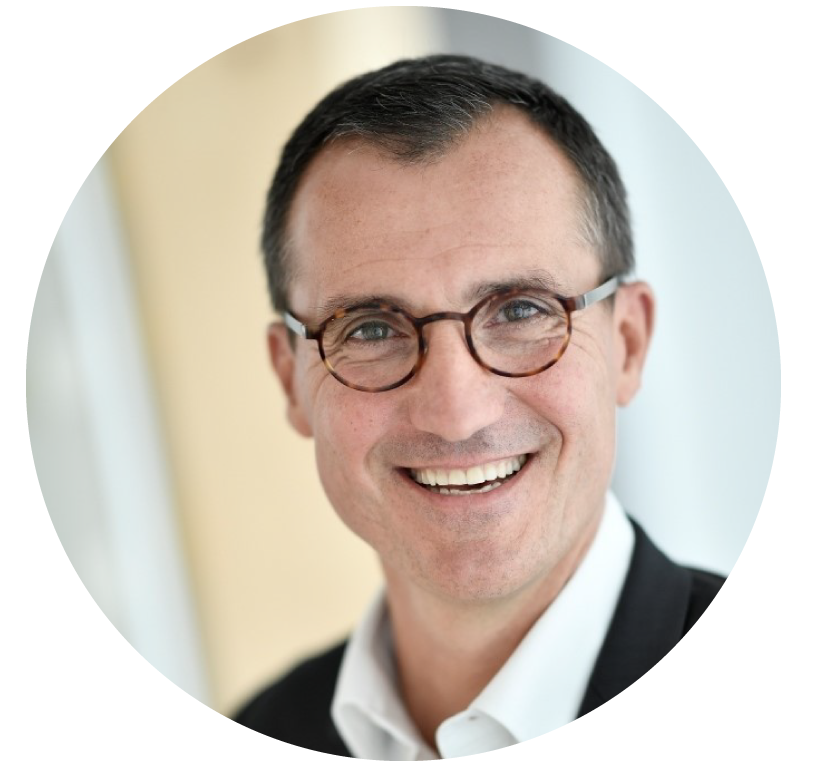 François Renault (Equipment Director of the Kiloutou Group)
He joined Kiloutou in 2002 as technical director after a career in the construction industry and in the retail sector. Today, François Renault manages Kiloutou's equipment branch in France and abroad. As a member of Kiloutou's executive committee, he explains the trends of the rental market in France, and in particular for lifting equipment.
How is the equipment rental market today?
It is of course contrasted after a landmark year of 2020. Since I joined Kiloutou 18 years ago, I have seen a constantly growing market, with a broadening customer base: construction, of course, but also events, services and industry. In the building and public works sector, both for contractors and large groups, the use of rentals will continue in the future. Indeed, buying, maintaining and managing equipment requires skills and financial means, and this is not the core business of professionals in the construction industry. Rental also makes it possible to meet the challenges of sustainable development, another trend for the future. Our business is part of the economy of functionality and shared use. We invest in equipment that will benefit several customers for several uses. It is a real added value that allows a virtuous use of equipment.
Has the rental of lifting equipment experienced the same development?
Clearly yes. Since the 80-90s, we have witnessed the construction of numerous warehouses, hypermarkets, and logistics platforms. We have also seen quite high buildings that require the installation of lighting, fire safety equipment, or inventory. MEWPs are indispensable for these activities. As is the recourse to renting, because they are difficult to maintain and are not necessarily used on a daily basis. An aerial work platform is not strictly speaking a tool, but a means of working to place personnel at height.
How has the health crisis of 2020 impacted your activities and the relationship with your suppliers?
As of March 2020, containment has stopped all activity in the construction industry. From one day to the next, our equipment came to a standstill on construction sites. But construction activity started up again from the summer, and so did ours. There was a real rebound, even if this episode created tensions on the companies' cash flow and on prices. However, the crisis has allowed the construction sector to progress with more rigor, with more protocols. It has also validated our choices to invest in telematics,
with a return of data from our remote equipment. At the management level, we were able to see the restart of our equipment and monitor the recovery as closely as possible. Of course, we were forced to reduce our investments, which were initially planned for 2020. However, we have maintained orders to our suppliers and our inventories will increase slightly in 2020. We are taking a long-term approach to our purchases and our relationships with our partners.
Precisely how would you describe your relationship with Haulotte?
Haulotte is a historical partner, present in the catalog for decades, and we have built a great relationship.  There is great trust between our teams, with information sharing and professionalism. Our « Kiloutiens » appreciate the customer focus and responsiveness at Haulotte. We also like it when things move fast. Haulotte is a supplier appreciated by our customers and staff alike.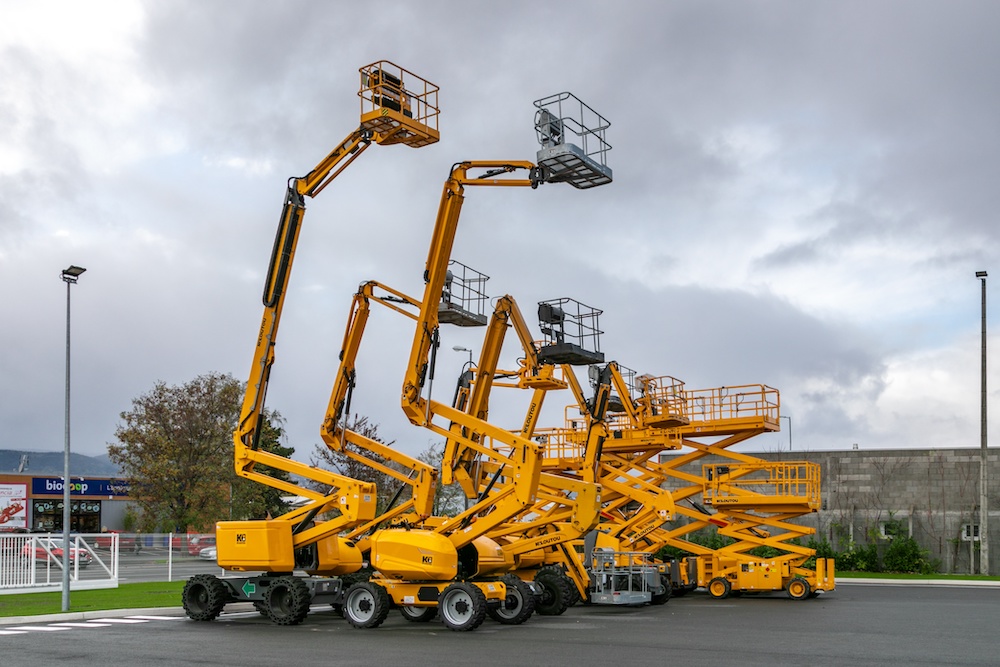 How do you think the rental and elevation market will evolve?
The levers for development lie in the reduction of the carbon impact and in the connection of our equipment with the IoT (Internet of Things). Together with our partners, we will be looking for product ranges that are more environmentally friendly, such as Haulotte's PULSEO range. We are also looking to improve the entire value chain through shared computer data. From the supplier to the customer to the rental company, this data allows us to optimize the use of equipment for the benefit of all.
The lifting equipment market will also benefit in the future from major works policies in Europe. Whether in Italy, with the maintenance of bridges, or in France with the new underground network in Grand Paris, companies will need to be provided with material solutions to fit out and maintain these structures.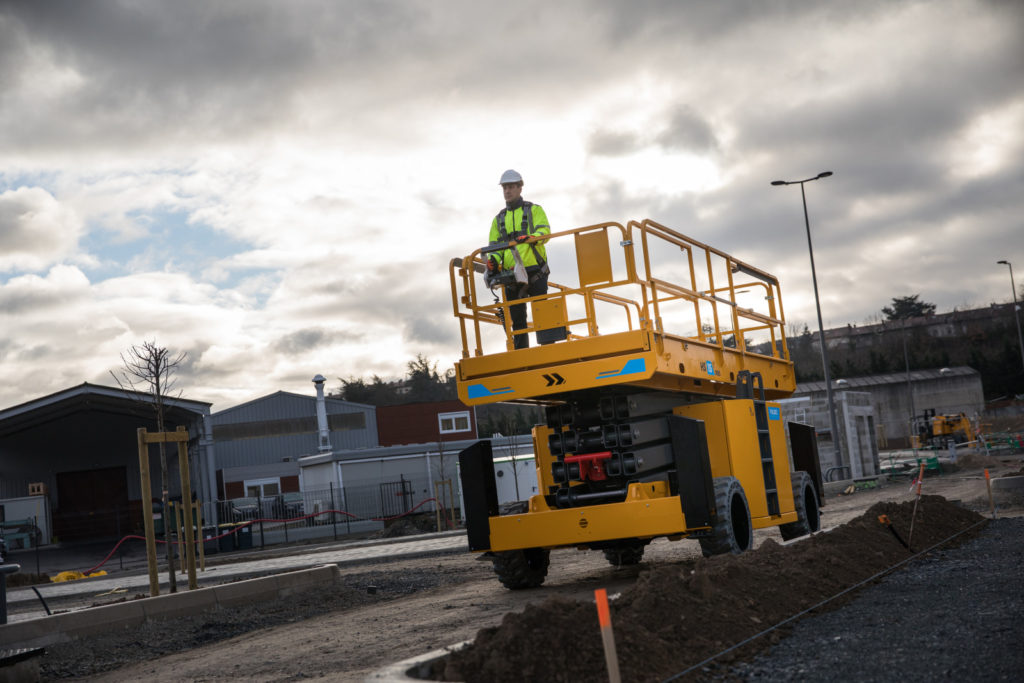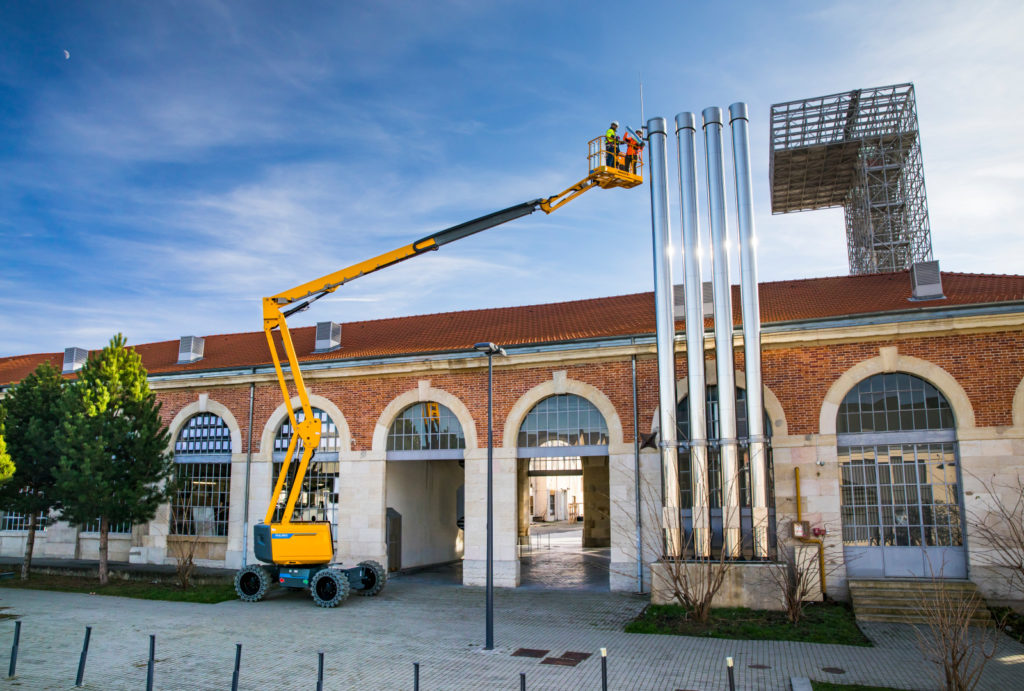 What are your expectations from your suppliers?
At Kiloutou, our buying criteria goes beyond price. As a lessor and investor, we must ensure the availability and maintainability of the equipment. But also its safety and quality. We must also take into account the technical cost of maintenance, and the lifespan of the equipment.
On the lifting equipment market, competition is tough. However, we know that Haulotte has all the assets to meet our challenges, thanks to its technical culture and customer service approach. With our suppliers, we are in a co-construction process. We help them to offer equipment that is in line with the market, by giving them feedback on their innovations, particularly in the areas of sustainable development and telematics.
Improving users' digital experience
Focus on MyHaulotte.com web portal