Haulotte launches of two new PULSEO mobile elevating work platforms, revolutionizing the aerial industry: the HS15 E and HS18 E all-terrain scissor lifts (HS4390 E and HS5390 E in North America).
The fully electric architecture offers the same outstanding drive performance of an internal combustion diesel machine. This new generation of scissor lifts reinforces the direction taken by the Group in recent years towards versatility and environmentally friendly alternative energies: Haulotte "Blue Strategy"
An emission-free elevating platform
More and more cities and companies are taking steps to reduce their environmental footprint. With the 100% electric design, the HS15 E and HS18 E scissors operate with no harmful emissions. They offer a clean alternative suited to any situation, such as Low Emission Zones (LEZ), or green construction sites. Available with non-marking tires, they can also be used indoors on sensitive surfaces without leaving a trace. The latest PULSEO machines operate in silence (acoustic profile <60 dB in electric mode), they are perfect for work in low-noise areas or public places without bothering people nearby.
A boosted productivity with a large platform capacity
The HS15 E and HS18 E scissors feature a remarkable load capacity to meet the most demanding applications: cladding, insulation, maintenance work, etc. They can lift up to 750 kg (1,650 lb) of load and up to 4 persons. The large work platform reachs 7.40 m long (19 ft) when both extensions are deployed. To enhance productivity, PULSEO scissor lifts move at height on even terrain: full height for HS15 E, up to 13 meters working height (42 ft 8 in platform height) for HS18 E.
A work in complete safety and peace of mind
Proportional commands ensure precise movements and smooth operation on the way up to the work area, while ergonomic controls guarantee comfortable driving and reduced fatigue.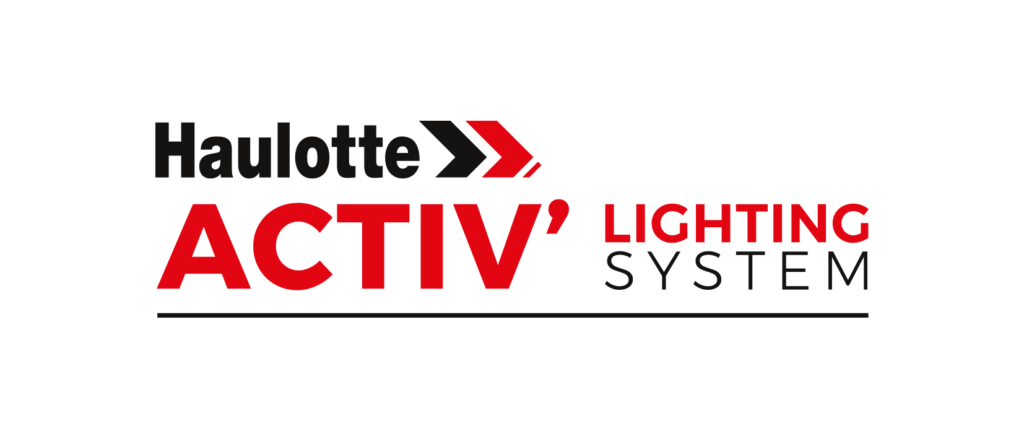 The new PULSEO scissors incorporate the benefits of the ultra-high performance Haulotte Activ'Lighting System. Ten LED spotlights provide ideal illumination of the basket, controls, and the maneuvering area around the machine for safe loading/unloading operations in low visibility conditions.
New on scissors, the renowned Haulotte Activ'Shield Bar system protects the driver from entrapment situations. The machine stops automatically as the operator is pushed towards the bar.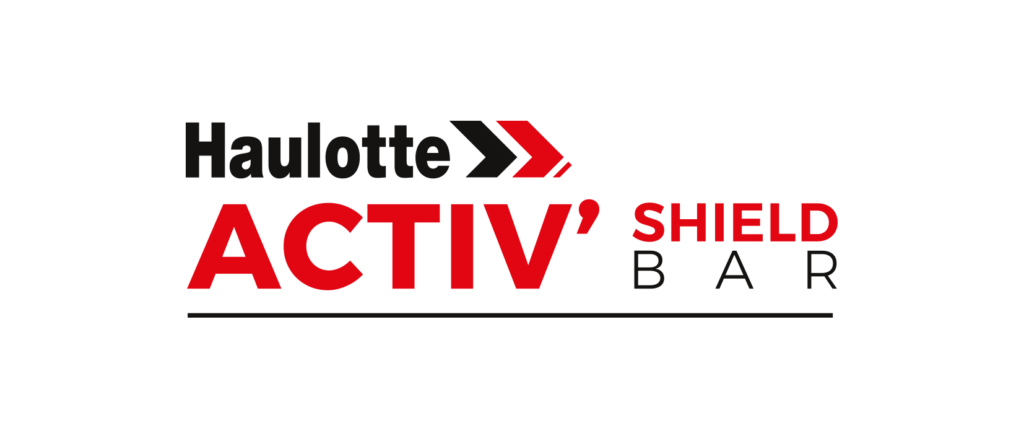 An optimized energy management
PULSEO scissors are designed to maximize battery life, and optimize power consumption. The 48V battery pack delivers the range necessary for a full day of work, and three charging solutions adapt to the on-site infrastructure:
The primary charger recharges the batteries at the end of the shift from any standard 110 – 230V single phase electrical network.
An optional three-phase accelerated charger ensures an 80% charge in only 3 hours.
The HS15 E and HS18 E can be equipped with a 5,5kW removable and interchangeable range extender to rapidly recharge the batteries while the machine remains fully operational.
One range extender can be used on different HS15 E or HS18 E.
A maintenance close to zero
With maintenance-free, asynchronous motors, direct access to components, and high-quality routing, the new PULSEO scissors ensure minimum downtime. Battery maintenance costs are significantly reduced thanks to Haulotte
Activ'Energy Management
. The onboard diagnostic tool,
Haulotte Activ'Screen
, makes daily life easy for users and technicians and provides them valuable information to guarantee the machines are always available and ready to work. These functions are also available on your mobile devices via the
Haulotte Diag app
.