Stanislas Delayat, Managing Director of the Piroux Group's activities in Romania since 2003, discusses with us the relationship between Piroux and Haulotte and gives us his vision of the market in Romania.


The Piroux Group, founded in 1979 by Michel Piroux, is one of the leaders in sheet metal welding and painting in France and Romania. The activity is specialized in the working of steel, stainless steel, aluminium and mechanically welded assemblies production as well as the manufacturing of all kinds of parts, cuts, bends and welds. With more than 600 employees, the Group counts 5 factories in France and 3 factories in Romania. Its complementary activity as exclusive distributor (sale and rental) of Haulotte machines, CDP Access, was created in 2003 in Romania.
It might seem that you have a multi-level relationship with the Haulotte group?
Yes indeed, Piroux is both supplier and distributor of Haulotte. It is a true partnership between our two groups that goes back to 1997. We started as a supplier of mechanically welded assemblies to equip Haulotte machines. We manufacture the chassis, baskets, platforms and metal pieces for a large part of the Haulotte machine range.
In 2007 this relationship was strengthened as we welcomed and accompanied Haulotte in the establishment of its production unit in Romania. We also are the exclusive distributor of Haulotte machines here with our subsidiary "CDP ACCESS".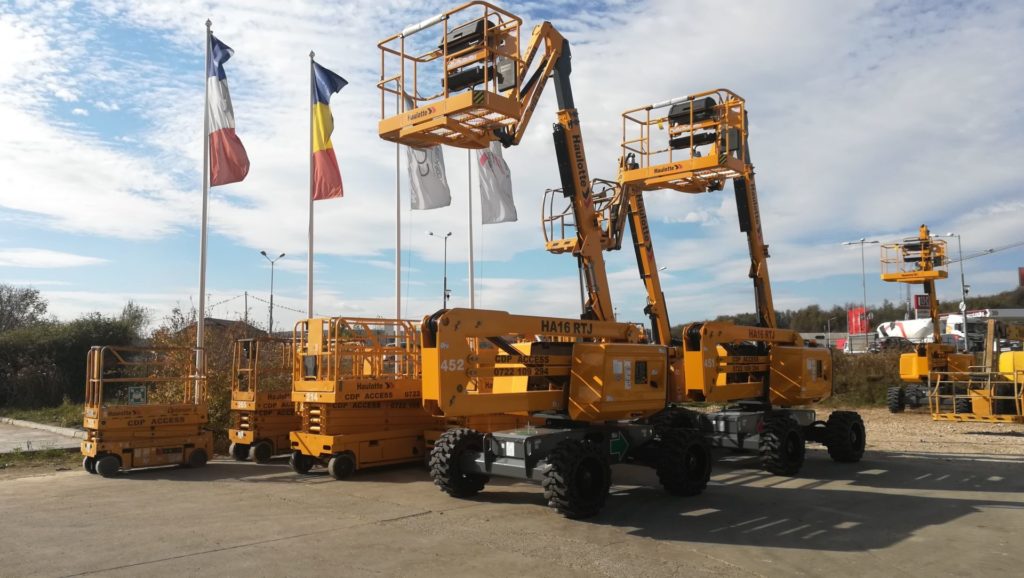 The economic activity in Romania has developed a lot during the last 20 years, how do you analyze the evolution of the country today?
Today Romania is one of the most dynamic countries in Eastern Europe. It has a population of just over 21 million people. This makes it the 6th most populated country among the 27 countries of the European Union. The Romanian economy has developed a lot since it joined the EU on January 1st 2007.
It is a historically agricultural and industrial economy that is gaining momentum with a strong development of mass distribution, trade and the service sector.
The Romanian economy is characterized by a qualified and more cost-competitive workforce, an attractive tax system and an interesting geostrategic position. Since 2007 many major car manufacturers have set up production lines in the country, such as Dacia, Ford or Renault, but also Michelin and Pirelli for the manufacture of tires.
From the point of view of rental and sale of lifting equipment, how is the market in Romania ?
CDP ACCESS (branch of Piroux Group) is the exclusive Haulotte distributor in the country. For rental we use a fleet of about 400 Haulotte machines, lifting platforms and scissors. For the sale we have a market share of about 50%, fairly evenly divided between new and second-hand machines. Our main customers: 80% are building and public works companies (BTP) and the rest (20%) are large industrial and automotive groups such as Ford and Dacia and large distribution companies. In terms of construction, however, Romania is not yet a country that builds a lot of high-rise buildings.
In terms of customer expectations, we are still in a market that is looking for the best efficiency/price ratio.
What equipment or services make the difference in Romania?
Breakdown, repair and technical maintenance services are essential. Above all, customers want machines that work. The technical service and technical diagnostic tools for remote machines have a strong added value. Innovations in terms of security are also increasingly important.
From the point of view of digital innovations, it is only the reporting tools that interest our customers. Our customers are primarily looking for ways to improve their productivity.
What is the current strategy of the Piroux/CDP ACCESS group to develop these activities of sale and rental of lifting machines in the country?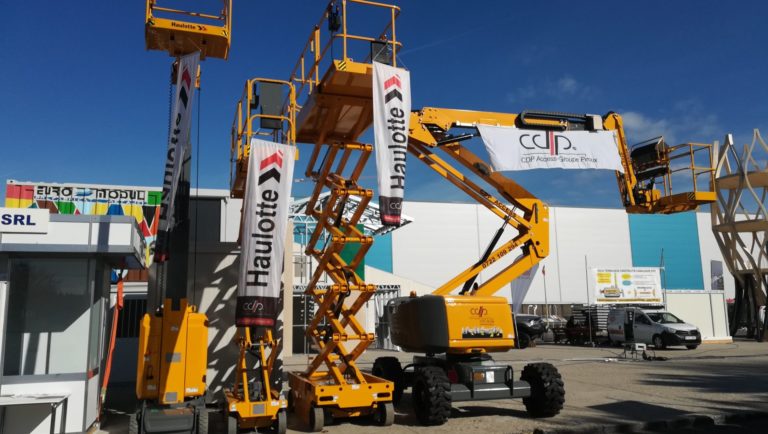 It is above all a strategy of partnership with our major customers. We support them on a daily basis and over the long term in the management of their machine park. With Haulotte, we offer efficient solutions from the purchase, operation and maintenance of the machines to their recovery. All the tools that allow us to accompany our customers in their choice, which machine for which use, etc. are very important.
What is your vision of how the market in Romania will evolve over the next 5 to 10 years?
The market is growing strongly but very challenged by new players with low-cost products, very attractive for Romania. In overall terms, the equipment rate in Eastern European markets should keep pace with the Western European ones, only with slower growth.
On the product side, the Romanian demand is moving towards higher working heights and greater safety requirements. Finally, on the service side, there is a perceived appetite for fleet management tools.