Haulotte launches a new range of aerial work platforms in the Low-Level Access segment, highly maneuverable machines designed to lift operators safely between 3.8 and 5.9 meters working height indoors.
Rémi Heidelberger, project manager, tells us about the characteristics of these platforms and
this new market.
Why is Haulotte now entering the Low-Level Access market?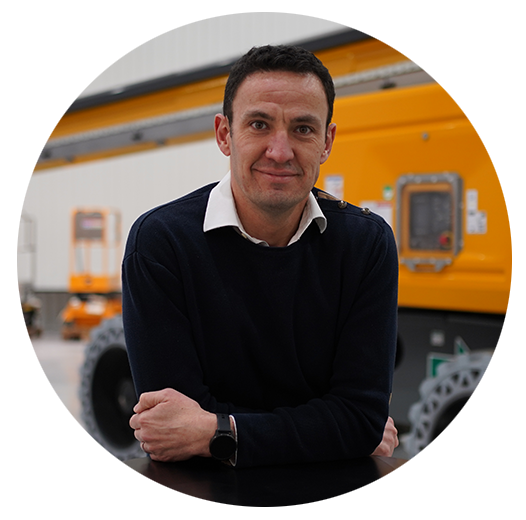 Rémi Heidelberger: Until now, we were not present in the low-level access segment, but it was always a question of time. It's a recent market, born in Northern Europe, which responds to the emergence of local standards and directives that are known for being strict and restrictive on the use of ladders and scaffolding.
This trend is spreading to many countries and is now present in almost all areas of the world where we are therefore expanding our portfolio in line with our product strategy and the Group's DNA:
to provide ever safer solutions for working at height.
How are these platforms an alternative to ladders and scaffolding?
Rémi: On building sites, both construction project managers and construction groups must guarantee the safety of their workers. Today, ladders and scaffolding are only allowed on sites for very specific uses. They are not very stable nor very ergonomic for work at height, and do not allow a lot of equipment to be loaded. On the other end, Low-Level Access platforms allow the operator, his equipment, and his tools to be carried in complete safety. They, therefore, improve safety, but also productivity and comfort.
How did you design this Low-Level Access range?
Rémi: We have chosen to mark our arrival on this market with a wide and complete range of 7 products, in different versions, motorized or not, with a scissor lift or a vertical mast.
The aim is to meet all types of use and habits of our customers. Some markets want scissor-type machines, which have a larger platform and can carry more load. Others are more interested in vertical mast-type products, which are significantly lighter and more compact.
What are the other advantages of these machines?
Rémi: They are indoor machines suitable for finishing or maintenance work, very maneuverable thanks to their idle wheels.
They can move easily in congested spaces and even fit into a lift without difficulty as they do not exceed 545 kg.
These machines are also straightforward to handle by the operators. On the non-motorized versions, there is simply a button, a down button, an emergency stop button, and a foot brake to lock the machine.
The motorized machines are equipped with a joystick for translating and controlling the elevation. Low-Level Access platforms significantly improve the working conditions and well-being of the operators. They eliminate the fatigue associated with repetitive raising and lowering and help to reduce the risk of musculoskeletal disorders.
How will this new range be marketed?
Rémi: The customers of Haulotte's products are historically and, for the most part, interested in the Low-Level range of products, which are designed to meet the needs of their customers. It is a simple, safe, and effective alternative to ladders and scaffolding. Haulotte is planning to expand its sales network to distributors, as artisans and companies are looking for this type of machine Low-Level Access.
Is this market international?
Yes, because the need for safety at work is growing worldwide.
This market was born in Great Britain, and then it developed itself in Northern Europe: France, Germany, Italy, and Spain have followed this trend. China, Japan, and Australia are also getting into it. Overall, it is the countries where the accessory market is mature that are the ones that are in demand for Low-Level Access products. In other markets, Low-Level Access is gradually developing with adapted needs and uses.
Have you given this range a specific name?
Rémi: Low-Level Access products are part of our « Up » range, which already includes the « QUICK UP » range – non-motorized lifts equipped with stabilizers.
We are extending this name with « MOVE UP » for non-motorized vertical mast machines and « SWIFT UP » for non-motorized scissor lifts.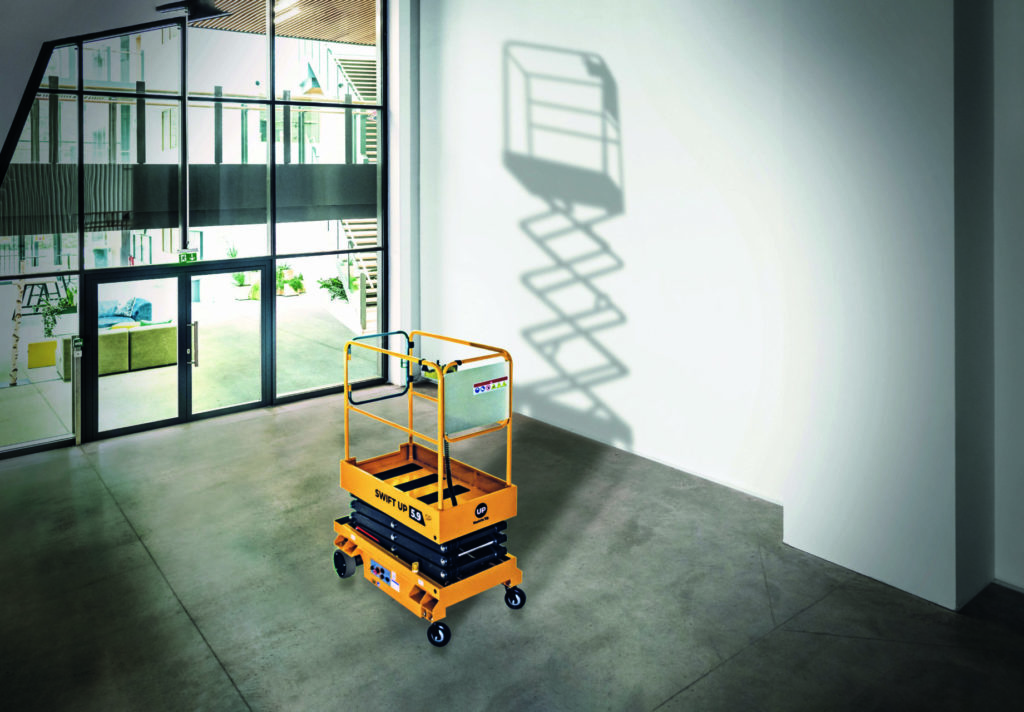 Safety around the world
South America perception