Philippe Viennet has always been passionate about sound, music and radio. He created his sound production studio, soberly entitled Les Prod, in the heart of the Lyon peninsula in 1988. Specialising in sound creation for brands and companies, he defines himself as a « sound partner ». For more than 30 years he has been inventing, composing and producing radio commercials, sound identities for brands and sound content for all ears : podcasts, mobile applications, information and accompanying messages, musical programmes…in harmony with any place : indoors or outdoors. 
Les Prod has recently created Haulotte's new audio identity. Philippe Viennet told us about this collaboration. 
You have just realised the new audio identity of the Haulotte group, can you tell us how it started ?
It was first of all a contact initiated by the communication agency Trenta that enabled us to meet Haulotte. This project, which started almost a year and a half ago, was exciting in more ways than one. For Haulotte, it was a first in this field. Neither the group nor the Haulotte brand had an audio identity until then. We had to start from a blank score, which was an attractive challenge for a sound studio like ours.
Fortunately the roadmap was extremely clear and detailed. The group's communication department knew exactly what it wanted and what it didn't want. The Haulotte group has long had a strong brand image and wanted a strong and identifiable sound identity.
What were the characteristics of this partition in the making ?
Haulotte operates in a very particular field of activity : that of lifting equipment, which does not lack a sound context. It was very interesting to immerse oneself in these different atmospheres. In the end, it was the service and human dimension that was favoured. We can also notice in the background, the idea of elevation, of taking people upwards.
Finally Haulotte is an international company, active all over the world. We therefore had to work on creating an identity and a sound charter that is as universal as possible. In fact, it has to work as well in China, Korea, Italy, Germany and Brazil. In terms of ear and musicality it is a real challenge.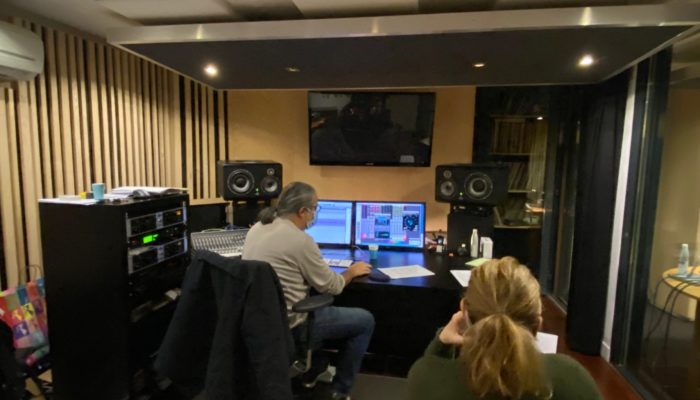 Do you have a specific creative strategy to take all these parameters into account ?
Yes completely. The creative work, before starting in the studio, is based on a fine knowledge of the brand. It is based on the brand platform, the visual identity with which the sound identity must perfectly match, and finally the visual and sound identity of the main competitors from which it must stand out. From there, we propose a note of intent that must express our creative vision. Once shared and validated, this creative vision allows us to define a particular musical colour – be it more acoustic, more symphonic, more electric…
We were then quickly able to work on several demos made in the studio until we obtained the final sound identity.
On what criteria is one creation or another selected ?
The « raw » sound identity is a melody of more or less 3 minutes with variants. What is essential and really constitutes the brand identity are the variations for the different uses and supports. For each track, we have therefore developed the identity in different formats: music for telephone on-hold, a short jingle tuned to the appearance of the logo, a soundtrack illustrating a video report, background music to soundtrack a stand at a trade fair or event created by the Group, etc. It is from this work of declination that the audio identity takes on its full relief and depth.
It is important to remind that these few notes are often a customer's first contact with the brand internationally.
We can now listen to this new audio identity, how would you define it in the end ?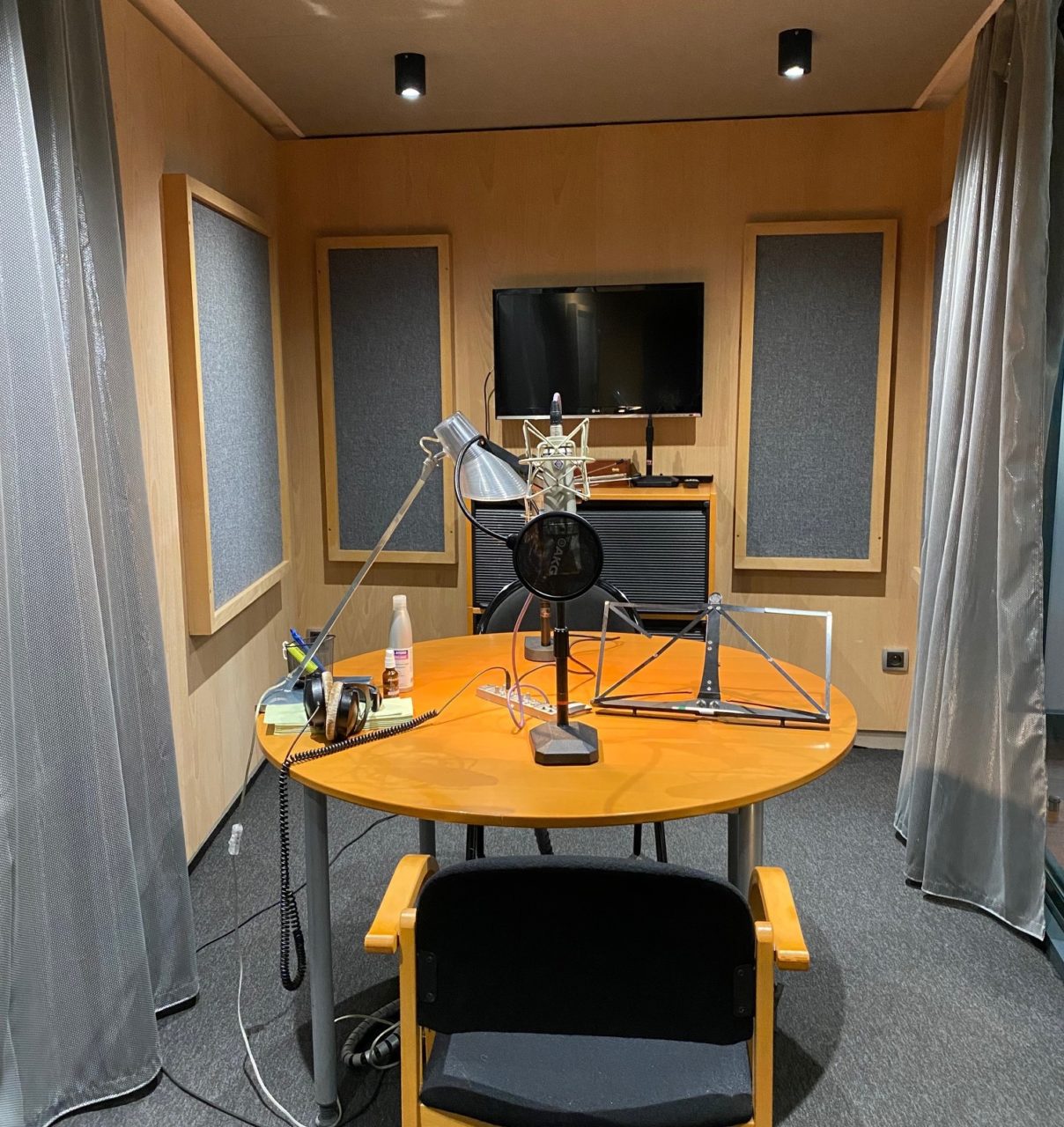 We have composed a score that explores the service and human dimension of a profession symbolised by mobility and elevation. This sound identity is constructed from and around a sung vocal gimmick, a: Oh-oh-Oh-oh! The first phoneme of the brand name, which is never fully pronounced. This phoneme functions as a signal, a signal in the first degree that symbolises welcome, the spirit of openness and sharing, intelligible in all languages/cultures around the world.
Haulotte's audio identity is then constructed as a catchy melody, both light and rhythmic, symbolising mobility, composed with a rhythm guitar, bass and drums, punctuated by a series of synthetic sounds that rise into the high notes symbolising elevation, with always this vocal gimmick coming back at regular intervals like a refrain. In the middle, we also composed an interlude with a more synthetic score, a sound fiction depicting telehandlers and scissor lifts in action, with easily identifiable sounds, as if coming straight out of the machines, to return at the end to the starting melody.
With this new audio identity finally unveiled, what will be the first variations ?
First of all, the music for telephone on-hold, whose messages we have just recorded in 15 different languages in our studios. These recordings will allow us to welcome and guide all Haulotte clients around the world to the right service. Next, the background music that will be played in harmony with the different architectural spaces of the group's new head office. Various sound extracts are also in post-production to dress up the brand's websites, audiovisual or multimedia presentations, etc. The audio identity can be adapted to suit any number of different situations.