The move to H³ (H cube) in September 2020 was an opportunity to deploy a new architecture, new digital solutions and to create a smartbuilding for Haulotte employees, partners and customers.
To find out more, we interviewed Thomas Chejfec (Haulotte Group CIO) et Damien Poinas (Haulotte Devices Architect).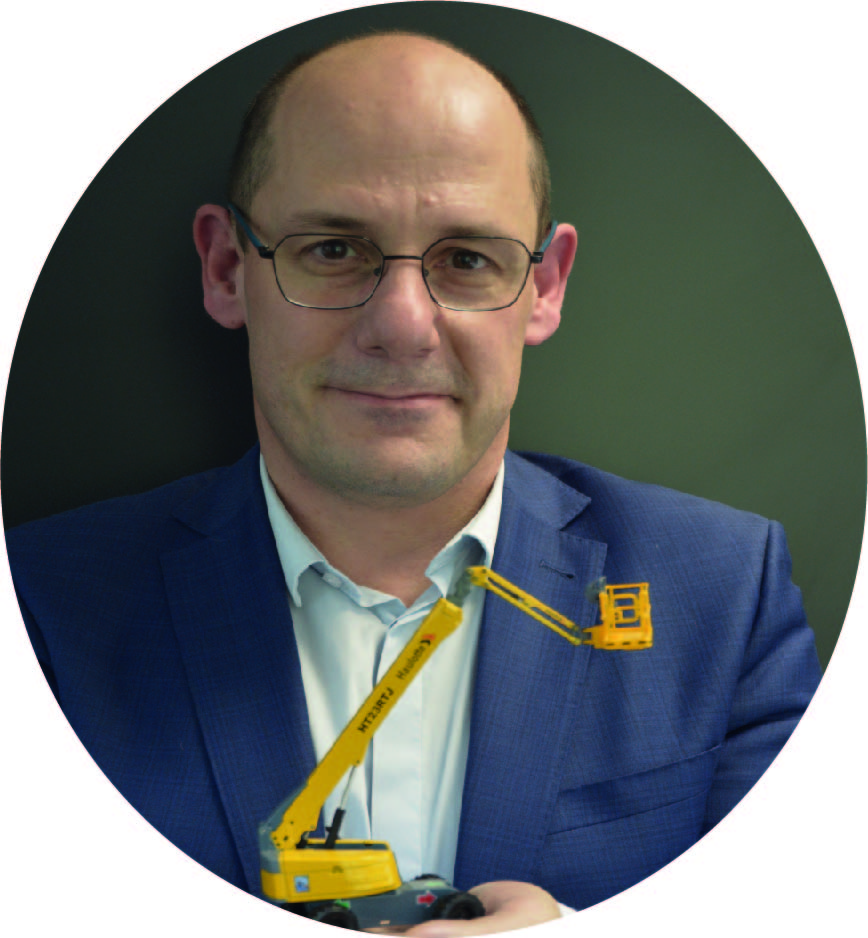 Thomas Chejfec (Haulotte Group CIO)
He is the Director of the IT&Solutions Department, joined the group in 2019. He is in charge of information systems (business projects, technologies, development and user support) across all Group subsidiaries.
Damien Poinas (Devices Architect Haulotte)
He joined the Haulotte Group in 2018. He is in charge of the development, installation and maintenance of the « hardware » part of the group's information and communication systems: workstations, multimedia equipment, collaborative work tools, etc.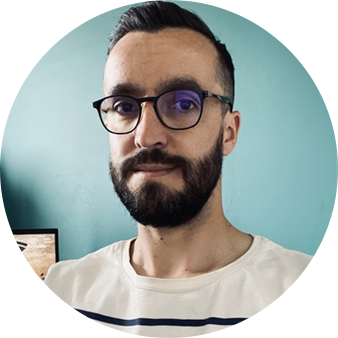 Was the new Haulotte H³ international headquarters an opportunity to completely think a smartbuilding ?
Thomas Chejfec : The project to set up the group's new head office on an entirely new site has enabled us to anchor and accelerate the digital evolution initiated several years ago. Haulotte is an industrial group where new technologies are part of the spirit of innovation and H³ our new head office is today its showcase.
We have been fortunate enough to be able to design this smartbuilding from A to Z. It is equipped with a set of new solutions and technologies that work as a whole. It is a project that has enabled us to deploy a new digital ecosystem that we will now deploy across all our international subsidiaries.
Damien Poinas : The H³ smartbuilding project has been the bearer of many topics. All has been thought out in order to favour comfort, fluidity, efficiency, sharing and communication between all. First of all, the site is at the cutting edge of home automation. H³ is made up of 3 fully controlled buildings. Lighting, ventilation and temperature are regulated automatically. We have a very large number of spaces with screens allowing us to communicate dynamically and innovatively with employees and visitors. We have also developed a mobile smartbuilding application dedicated to H³.
Everyone's workstations were then standardised to facilitate mobility and fluidity.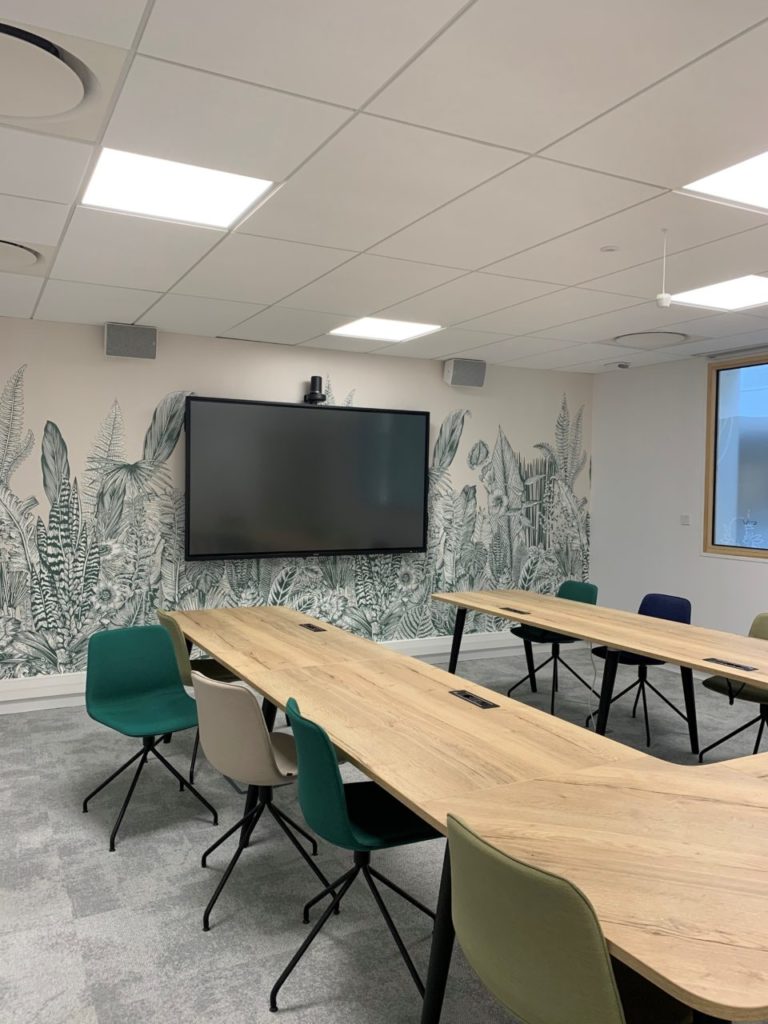 Can you tell us more about this mobile application dedicated to H³?
Thomas Chejfec : It is a meta-application that brings together an exhaustive number of services and functionalities. It is available to employees and allows them to manage user services inside buildings. It is available on Androïd and IOS.
Damien Poinas : The H³ app is equipped with 3D mapping to help you find your way around the different areas of the site. It allows you to dematerialise the secure badge, access the meeting room reservation schedule and the catering service. It also serves as a directory and can be used to contact any employee. It also allows you to receive the latest information from the group or to report a malfunction, an incident or make a request to the Facility team.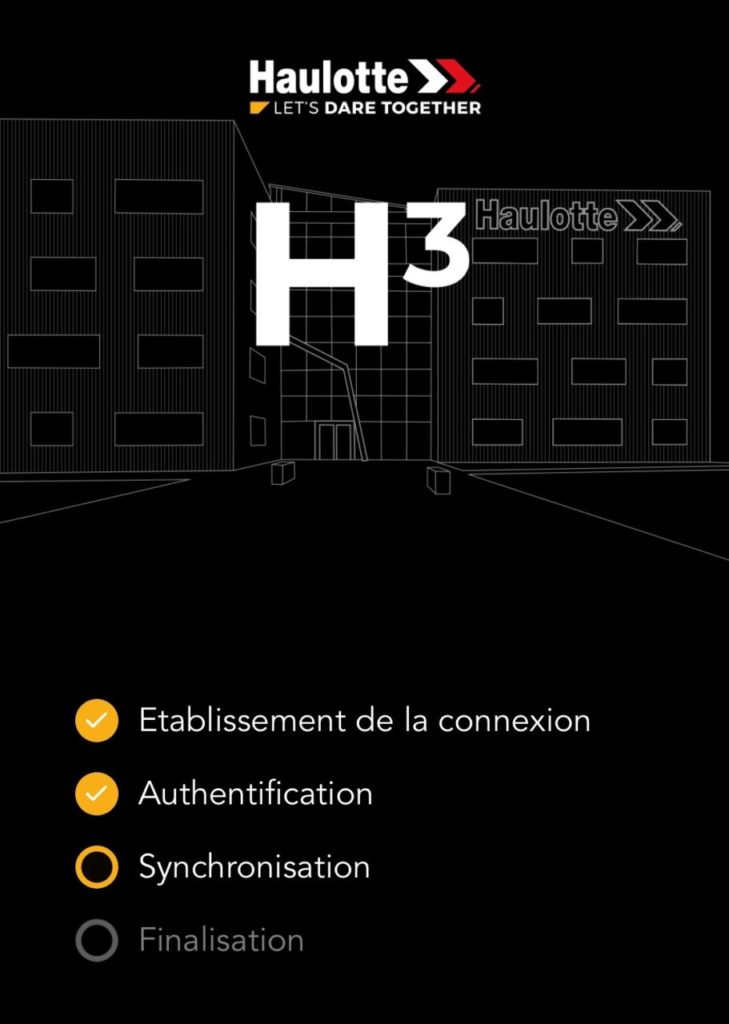 You also mentioned the installation of new mobile workstations, what exactly is the situation?
Thomas Chejfec : Mobility is a major issue for the group's trades. We design machines that are increasingly connected; our employees must also be connected. The new architecture of our information systems also corresponds to a strategy of decompartmentalisation between the group's departments and business lines. Haulotte is driven by a collaborative spirit served by modern tools and standardisation of uses. This is a strong willingness.
Damien Poinas : All H3 employees are now equipped with a kit: laptop / headset. All workstations are in Plug and Play mode. This means that there is now only one way to connect using standardised connection technology. Whether at home, at a workstation or in a meeting room, there is only one way to connect. This saves a lot of time and efficiency. On the software side, each employee has a Teams environment with a Microsoft office suite. Whether it is for telephony (which has moved to IP), video, messaging, collaborative spaces, everything goes through a single common platform.
Are you already measuring the positive effects of this global overhaul?
Thomas Chejfec : Everyone has taken up these new solutions without any problems. The satisfaction rate is high for all employees, but also and above all for Haulotte partners and customers, who are thus more quickly informed and served.
Damien Poinas : The health crisis and the widespread use of teleworking forced us to deploy these new solutions very quickly but there was a strong desire and expectation on the part of all employees. The arrival at our new head office, to materialise the wishes and needs of our users.
H³ : A new showcase for Haulotte
Stéphane Hubert & Patrice Métairie interview