Haulotte France has just opened a new technical maintenance and repair workshop in the Ile-de-France region at the beginning of 2020. Jean-Charles Henon, Sales Director of the French subsidiary and Laurent Sarrazin, workshop manager, explain the details of Haulotte's technical service.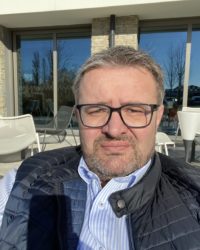 Jean-Charles HENON
He joined Haulotte in 2004 when the group acquired the LEV equipment rental company. He then held a sales position for the East of France, and since 2006 he has been managing the North-East of France. In 2009, he was in charge of sales for Haulotte over a large North-East quarter. Since March 2018 he has been Sales Director of the Haulotte France subsidiary for sales and service activities.
Laurent SARRAZIN
He is Workshop Manager of the new entity since the beginning of 2020. He joined the group in 2007 as a mobile technician. From 2010 he became a trainer and then Haulotte technical referent in 2014 by supporting the other technicians.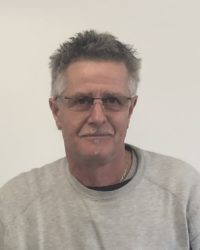 How does the Haulotte technical service work?
Jean-Charles Henon : Haulotte offers all its clients a technical service by phone in order to precisely evaluate the level of intervention required beforehand. We then have a team of around fifteen itinerant technicians (including 4 in the Paris region) for all field operations, plus two workshops, one in Lyon and now one in Paris, for heavier interventions.
Laurent Sarrazin : Our workshop in Lyon, which is the largest, is made up of a team of seven specialised technicians, the one in Paris/ Ile-de-France, which I have taken over, will soon have five. We guarantee an intervention on all Haulotte machines in less than 24 / 48 hours depending on the case.
You refer to the Ile-de-France region, you have just created a new technical workshop there, for what reasons?
Jean-Charles Henon : The opening of this new Haulotte maintenance and repair workshop in Ile-de-France is the result of a decision by the CODIR of Haulotte France presented to the Group's Executive Committee, which validated it. The demand in Ile-de-France and more generally in the entire northern half of France was simply strong and justified this new location. The Grand Paris development project, which runs until 2035, accelerated by the organisation of the Olympic Games in the capital in 2024, has greatly increased the demand for lifting equipment.
Laurent Sarrazin : This major urban planning project includes the construction of 200 km of additional automatic underground lines, as many as the current metro, and 68 new stations. This is a pure doubling of the current network. All of our « rental » customers have all recently opened new addresses or strengthened existing ones in the Paris region. The demand for lifting equipment has exploded and with it the demand for after-sales service, maintenance and technical repairs.
Where exactly is this new workshop and how is it organised?
Jean-Charles Henon : As we could not find an ideal location for this new workshop, we decided to have it built. It has been operational since the beginning of March and is located in the town of Cesson on the outskirts of Melun in Seine-et-Marne (77), ideally situated close to several departmental and national roads and the A5 motorway. This makes it easier for us to receive Haulotte machines from the Ile-de-France region, but also from the Grand Est, North and North-West of France.
Laurent Sarrazin : It is a 700 m² workshop equipped with two mobile cranes with proportional remote control to adapt them to the size of each machine. We have a total of 7 workstations to accommodate the big booms.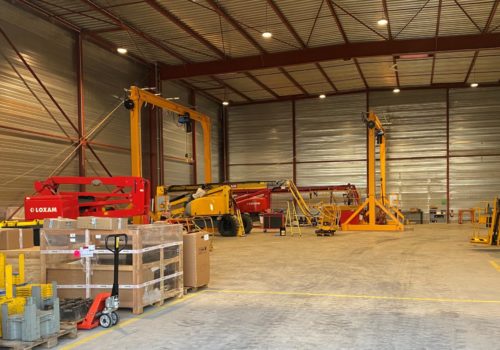 We have paid particular attention to the layout and interior equipment of our workshop, taking into account the specificities of our customers. In addition, we also have an outdoor area for storing about ten machines and managing the entry and exit of materials.
What types of repairs do you carry out in this workshop today?
Jean-Charles Henon : We carry out all types of work on all Haulotte models, from small maintenance operations (drain, basic maintenance, filtration, etc.) to refurbishment work at various levels as part of our « Second Life » offer.
Laurent Sarrazin : For example, we also repair rail/road maintenance machines intended for the maintenance of railway infrastructures and catenary networks (train, metro, tramway) managed by the company NéoTec. These machines are made up of an assembly of different technologies, including part of a Haulotte aerial work platform. Today we ensure the maintenance of this entire fleet of hyper-specialised machines.
And for all our customers, we are developing an « express » preventive maintenance service, offering a quick overhaul on each machine between two rentals, before or after a building site. This regular preventive maintenance avoids equipment downtime.