More than a rental company, EquipmentShare is an equipment and digital solutions provider serving the construction industry. Founded in 2015 and headquartered in Columbia, Missouri, EquipmentShare was named one of America's Best Startup Employers 2021 by Forbes and Statista for the second consecutive year after 2020, when it was also named a top growing company by Glassdoor. The company employs more than 2,000 team members and has facilities in over a dozen states in the USA and an ever-increasing presence of more than 80 locations.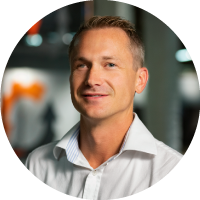 EquipmentShare co-founder and President Willy Schlacks agreed to give Haulotte an interview. He tells us about himself and his company, their cooperation with Haulotte, and his market vision.
Could you share with us a presentation of EquipmentShare ?
My brother and I founded EquipmentShare a few years ago, with the desire to solve problems construction business owners have been facing over the last decades. There was no sound, consistent platform in the industry that measured assets, people, and assets. So, our first efforts were based on building out connectivity.
This sector is lagging in productivity. Not because the industry is averse to change or technology. The reason is construction is permanently job-based, and that makes things complex. Jobs start and stop and everything that occurs between those is new. The variables are always different, and the verticals of construction (assets, people, materials) remain disconnected and very difficult to measure during the various phases of a project.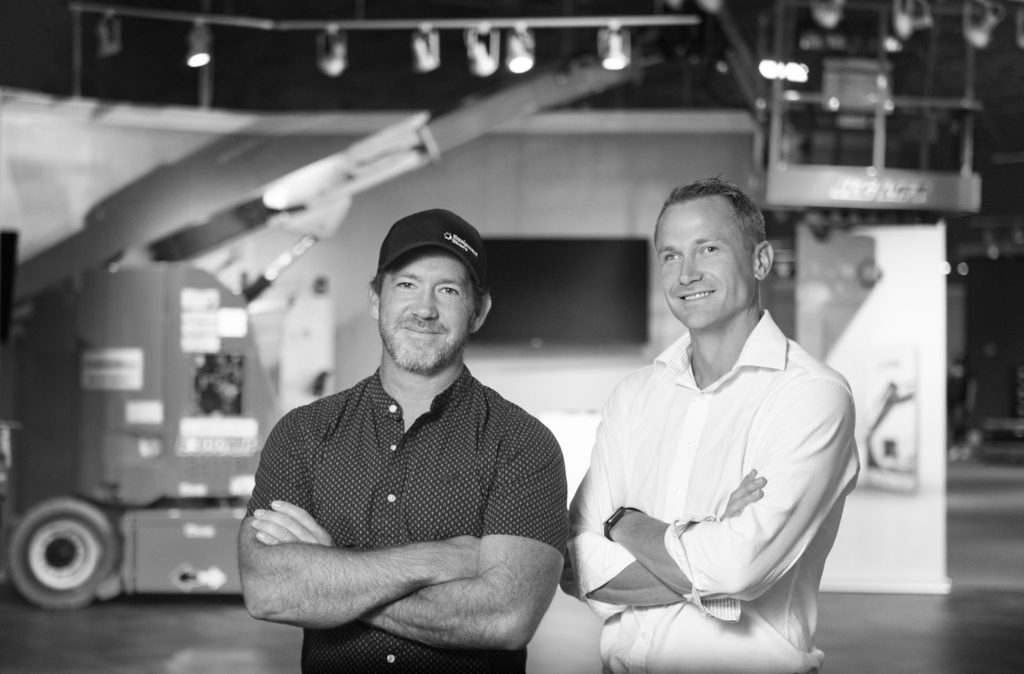 We claimed that if you create a platform and a system that enables connecting to those verticals and measuring them, productivity will naturally follow. Of course, you can also keep track of other things and do that in other sectors than rental specifically. But again, we knew from our experience with/as contractors that equipment rental, with equipment and vehicles by definition being only rented, was very disconnected, and solving that in the first place was a crucial and critical initial step for us.
EquipmentShare now offers this tool that connects equipment rented or owned and that, once connected, creates measurements and enhances visibility. Every machine is connected with telematics in a unique way. We have the world's best fleet management telematics system for contractors: a solution that combines owned and rented equipment.  All of this creates a significant reduction of costs, and because we have built this  technology from the ground up, we can leverage every

available data.
Another point worth mentioning is that through the visibility provided by these data points, we can observe many things that are usually seen as small and minor individually, but add up to an overwhelming value if you can overproduce. Things such as axis control for renting equipment and managing that same equipment. For example, let's take Haulotte booms. Suppose you are using 10 Haulotte booms across five different job sites. If you are a contractor, you are concerned about other people using your machines because when they do, you are paying for that: you pay for the rental, the fuel, the service, etc.  Thanks to EquipmentShare, you have complete control over how you use your booms and machines, and you have remote access to them from your computer to quickly add or remove access codes. Being able to access all this data contributes to substantially reducing your costs. 
Who are your main customers?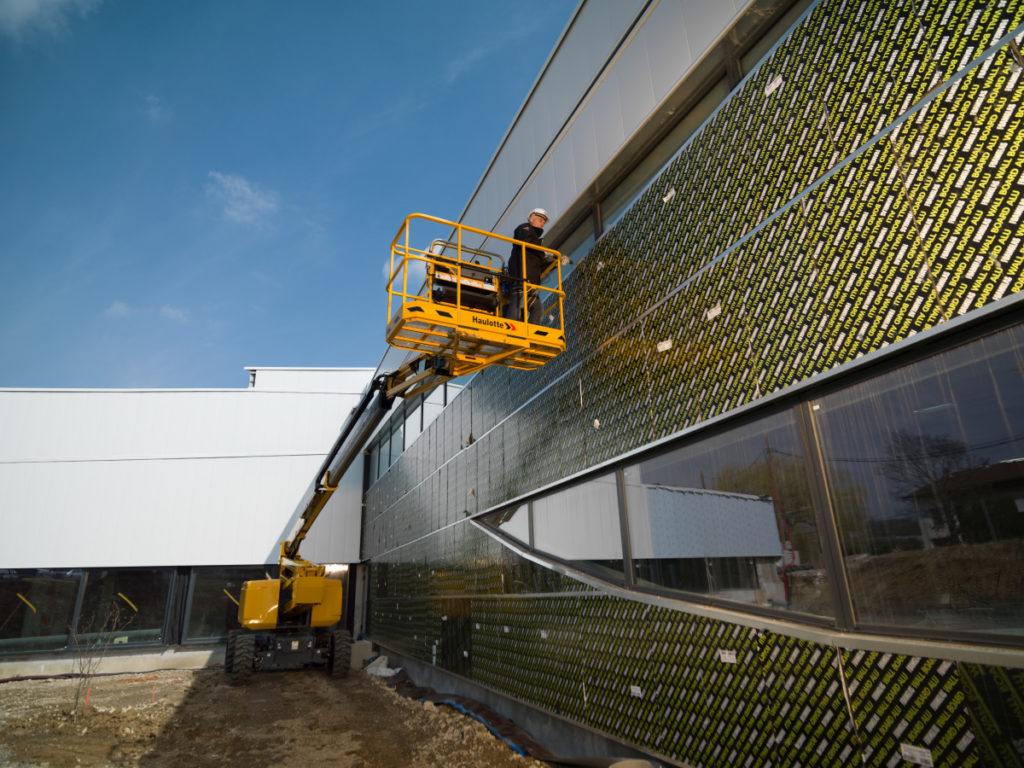 We primarily work with companies in the construction business, but we also cooperate with firms within the industrial sector, oil and gas companies, and the government. Additionally, there are customers that have started to use our solutions across various sectors. Again, visibility is the priority for equipment rental players and customers. They can prioritize, be actively in control, and leverage automated data to understand everything, from mutualization on job sites to mutualization in certain operators.
Some customers mutualize their rentals – let's say from EquipmentShare – and then re-rent to subcontractors on job sites. Thanks to our platform, they can monitor their rented equipment. It drags down the costs and makes money from their equipment rented with EquipmentShare. What it does fundamentally is that it reduces risks and brings enhanced control. 
How is lifting equipment rental market today in the US?
They seem to be doing quite well. We have a much higher demand than other sectors. For example, in 2020, most of the large companies in the US had a growth between negative 2% and negative 18%. During that same period, EquipmentShare established a positive growth of approximately 120%.
Again, there is much demand for our products, which I interpret as a sign that the market seems to be doing well, but this has to be colored/nuanced because we are among the US leaders bringing value beyond the rental. Overall, suppose you take a look at the construction industry. In that case, there is a solid economic cycle, and there is no reason to believe that it will not continue in a consistent upwards trajectory. Although there are certainly problems to solve and issues that come up continually and should be addressed, we see the impact and downtimes/downturns related to COVID: new constraints and difficulties for manufacturers to meet the demand.
Since you are mentioning COVID, could you tell us more about the pandemic's impact on your activities?
I think we experienced the same thing everyone else did, with shutdowns in certain areas and regions. In that sense, the whole world was impacted by that. But regarding the business itself, and as far as our company is concerned, it did not affect us. As I mentioned earlier, our growth during that period was around 120%, so it was not « terribly negative. »
How do you think the lifting equipment rental market will evolve?
As far as market trends and short-term futures are concerned, I would say that the construction industry is currently in a strong cycle and seems to be resisting or indeed resists. There is a decent background and no indication that there will be severe downtimes/downturns, impacts, or consequences for the industry. At this point, and at least in the US market, everything seems pretty solid and dry, which is fundamental for us. Of course, there are a couple of weak arguments that the industry is suffering and experiencing a decrease/decline this year. There is always someone claiming that, but every time it turns out, people predict a downturn and a bull market at the same time! Again, fundamentally construction is solid and resilient. People are ready to build!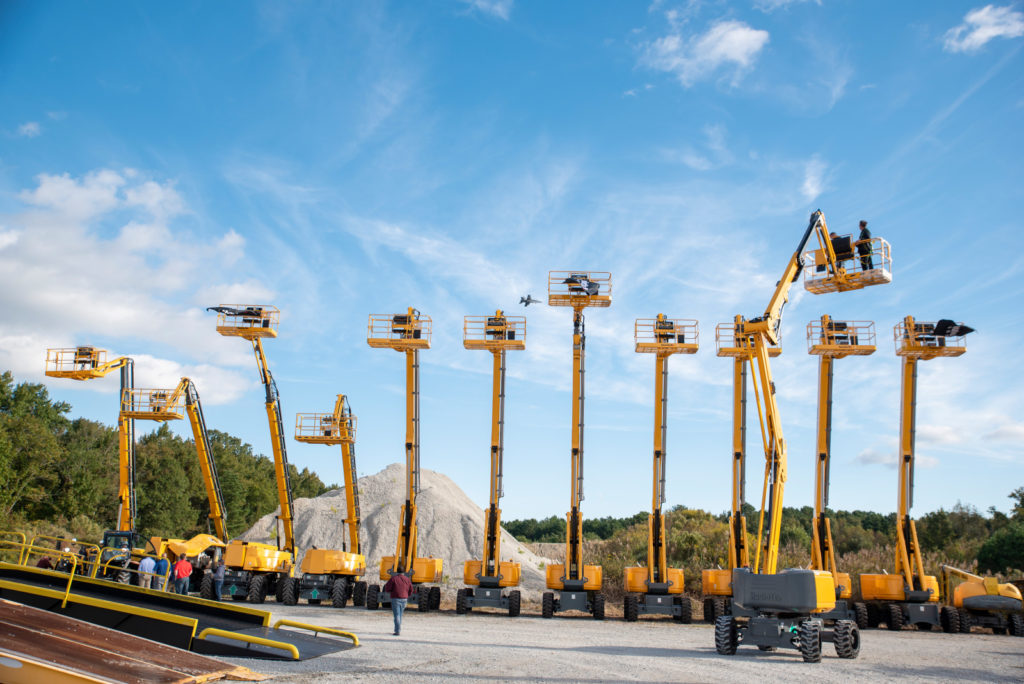 When did you start working with Haulotte?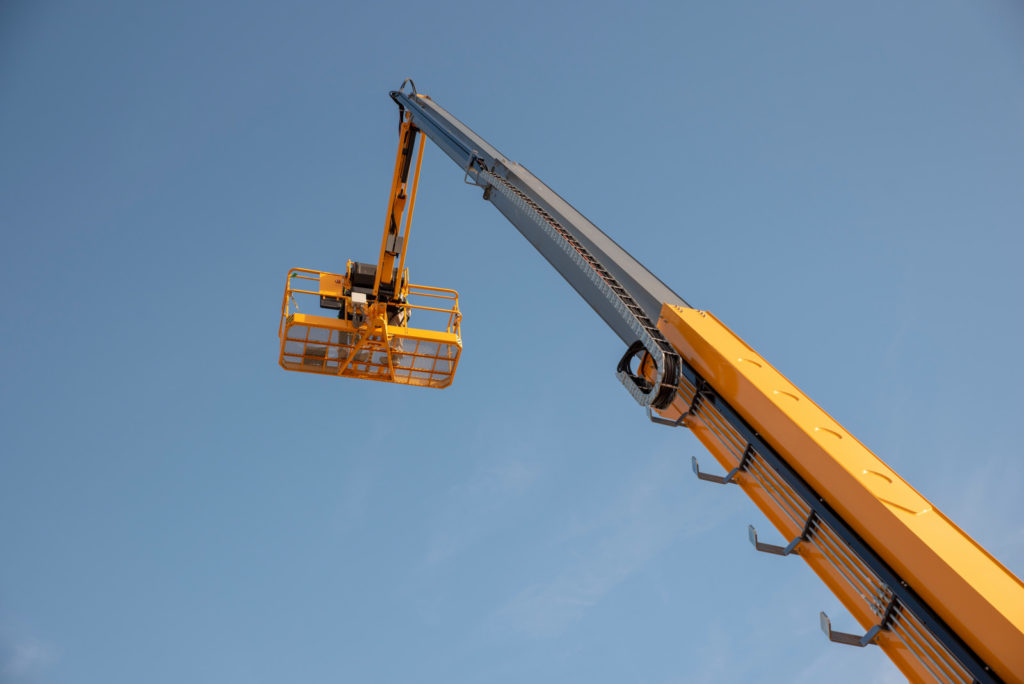 It began three years ago. We appreciate a lot about Haulotte that they step up and compete, but they also deliver high-quality perspectives in the long term as part of this relationship. Things are not always about prices: value matters, too, and is certainly the most important thing we focus on the long term. The aerial market is significant, and I believe the manufacturers, including Haulotte, realize that. They are always thinking and trying to push the edge of how things could bring additional value and benefit customers. To put it shortly, I would say all the relationships and exchanges with Haulotte are very positive and appreciated. 
And what do you expect from Haulotte ?
What we are looking for now is going even deeper with the embedding of our technology in machines to drag more value towards/for users and see the capacity to prevent and predict future failures. And also the axis control. We appreciate Haulotte as a supplier because Haulotte has always been a good listener and very keen to consider our claims, vision, and plans. Finally, I have heard no complaints so far regarding the order you mention, and we are excited about expanding our relationship. I do not have figures in mind, but I can and will certainly keep track of that.
Meeting with a brazilian rental company
Guilherme Boog interview