In Brazil a young entrepreneur decided, in 1987, to believe in his dream of opening an equipment rental company that could help the construction and growth of the country. Degraus company was born!
A Loxam group company since 2015, Degraus is 30 years experienced equipment rental company for civil construction, events, industries, and maintenance, among other segments.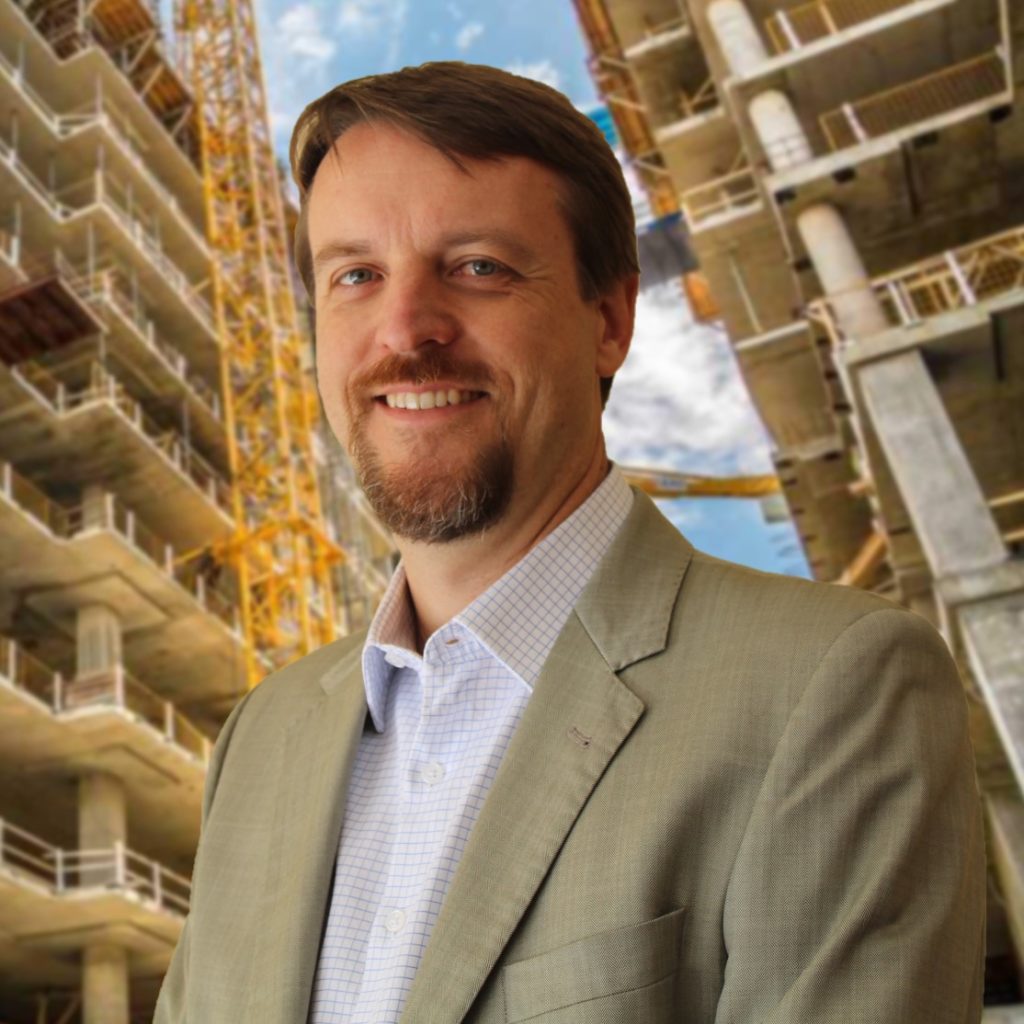 Guilherme Boog, managing director of Degraus, gives his insights to Haulotte answering to few questions.
Could you please let us know what is the main activity of Degraus in Brazil?
Degraus company has more than 10.000 equipment for rent in the Brazilian market, 15 branches around the country covering about 4.000 km from North to South, 250 workers and new branches planned to open this year and next year.
What is your current strategy to increase Degraus activity in the market?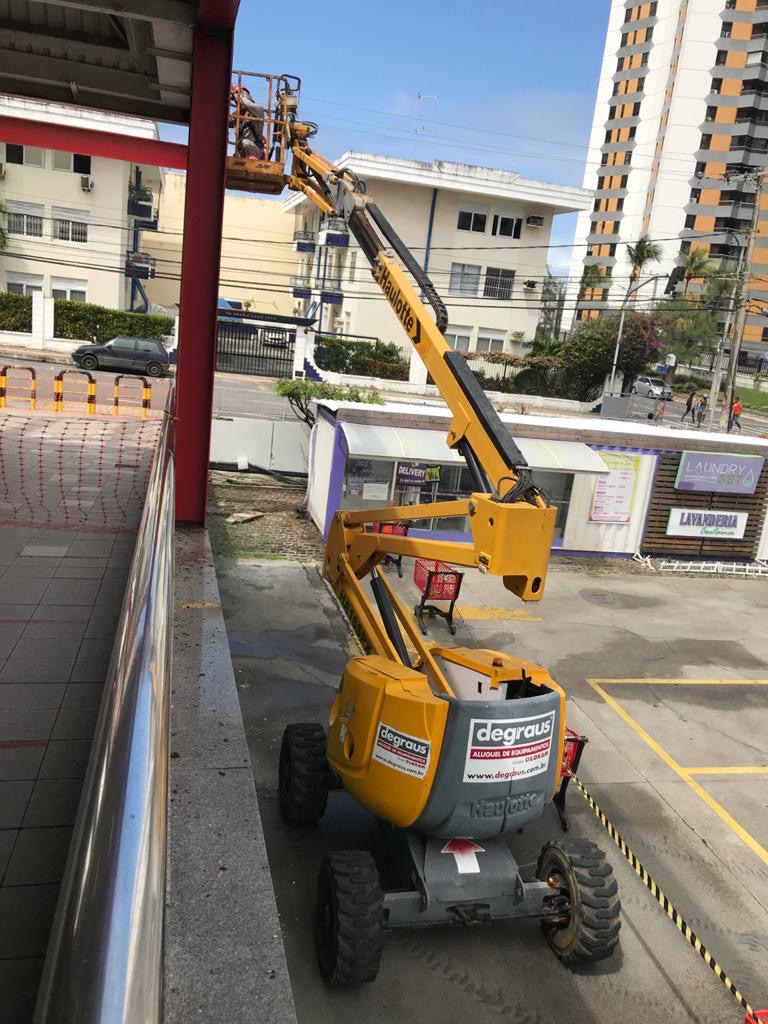 Our primary strategy is to reinforce the generalist channel of the company and increase the portfolio. The second strategy is geographic growth, the opening of new agencies in Brazil, to significantly reinforcing our presence in the state of São Paulo, which is the financial and economic center of the country. We want to have a strong presence in that area.
The construction market is what drives the demand for lifting platforms. If the construction industry is active, you will need more machines. If there is a crisis, you will need fewer machines. Last year, the Covid situation significantly impacted us in the electric machinery segment, mainly electric scissors, because many commercial centers had to close. For this reason, many machines that were on long-term leases were returned.  On the other hand, we have a construction industry that is moving a little bit faster and is opening many opportunities for diesel articulated machines. When the market is active, it reflects quickly in the utilization rate of these machines.
According to you, what is the most important to satisfy customers in Brazil?
Talking specifically about the Brazilian market, what we must deliver is a reliable and safe machine that operates well to carry out the client's activities for a fair price.  A safe and dependable machine is the number one factor. The second factor comes during the execution of the activities, when the customer may have technical problems. In that situation, the customer expects a quick reaction from the company to solve the problem and fix the machine, avoiding waste of time and resources to finish his project.  So firstly, safety and reliability and secondly a quick reaction in terms of problem-solving on-site.
What is your vision of the market for tomorrow, are there any key drivers?
I think that everything that is going to make the customer's life easier is a crucial factor, and we must be attentive. About digital innovations, customers are not looking for very advanced solutions. Customers are looking also for comfort and convenience to perform their activities. For example, offering online solutions can be a differential factor and allows customers to rent equipment remotely.
Another essential factor is logistics. It's vital for the suppliers that we can offer decentralized solutions, i.e., agencies that are in different cities with the possibility of providing solutions without the need to transport the equipment for 300 or 400 km. This is a crucial factor of differentiation and growth.
Undoubtedly, having environmentally friendly equipment is a definite future trend. In Europe, they are more advanced concerning this issue than Brazil. In the future, it will be an essential issue for us. It is essential to look for environmental compatibility. The machine and the equipment must be environmentally friendly throughout their life cycle and look for more adequate solutions, such as electric machines that do not generate gases. Another essential part is the disposal process of the device so that the parts can be reused and those that cannot be reused at least do not cause a severe environmental impact. The disposal process may not be a decisive factor for the end-user when renting a machine, but it is crucial for the rental company.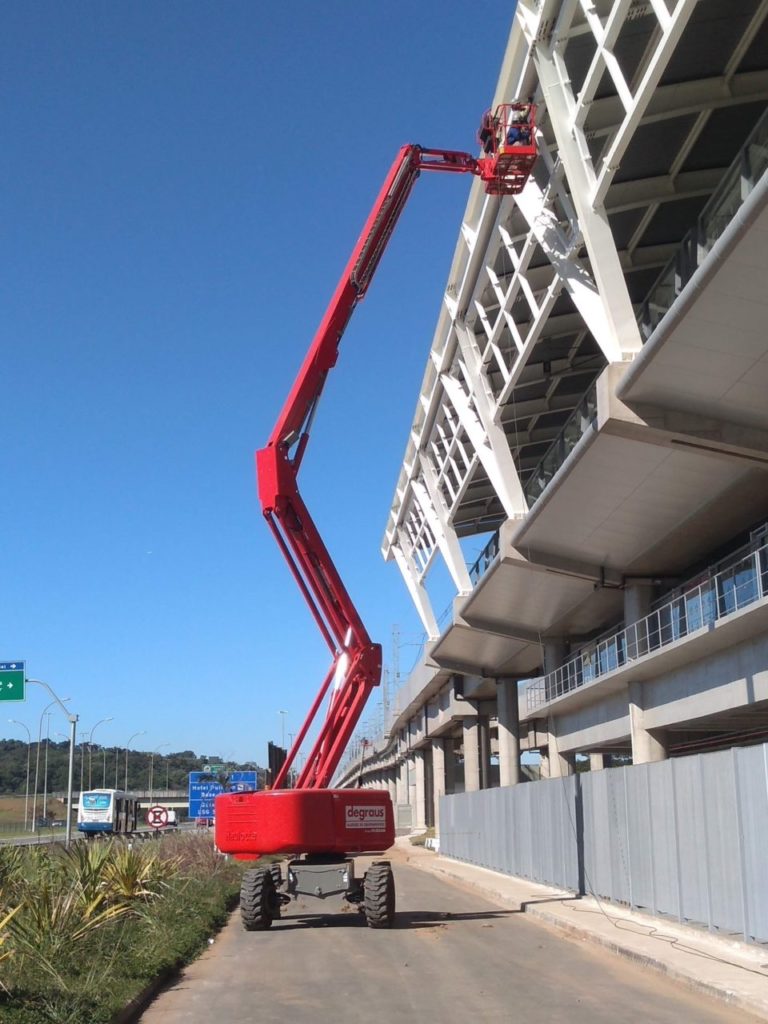 How long has Haulotte been a partner of yours and how would you describe the relationship with Haulotte?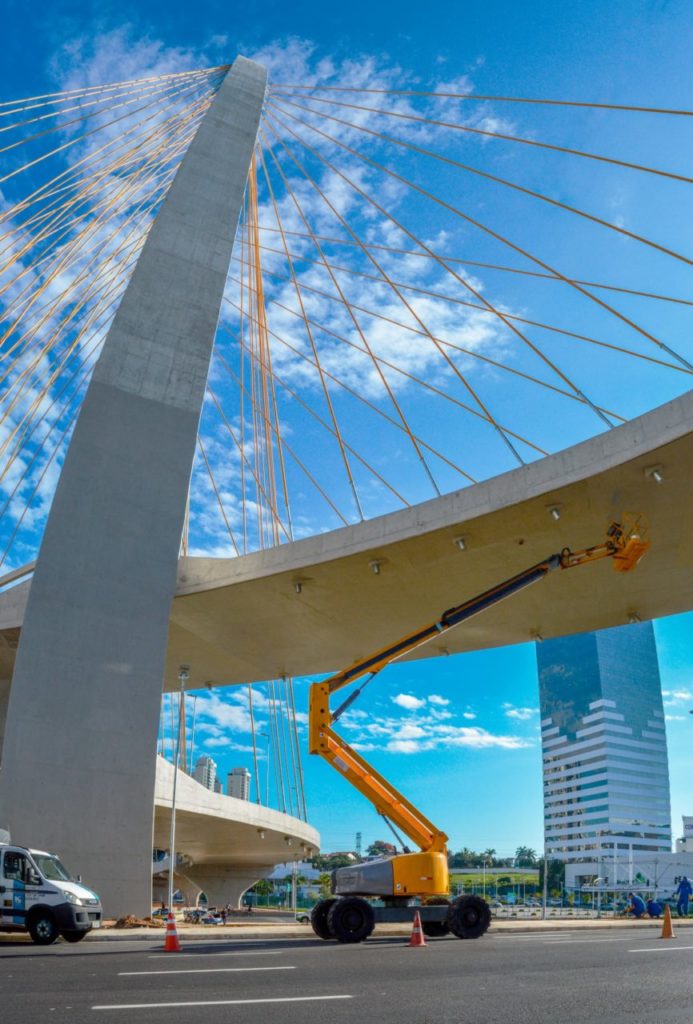 I joined the company three years ago, but there are Haulotte machines that have been in our fleet for more than ten years. I can say that Haulotte is the company with the largest share in the Degraus fleet in Brazil. Most of our machines are Haulotte branded, and we have had a relationship for more than ten years.
What do you expect from Haulotte in terms of marketing, communication, and support to strengthen this relationship?
What customers are looking for is a reliable and safe machine and a quick reaction from the rental company. In terms of reliability and safety, there is no doubt about the high quality that Haulotte delivers. In this respect, I am very comfortable with Haulotte machines, which have the highest safety and quality standards.
We expect Haulotte to react quickly to provide parts and spare parts for a fair price. On the after-sales side, the most important thing is that Haulotte has an efficient logistical structure that gives us spare parts quickly and at reasonable prices; I think that's the most important thing.
In terms of brand positioning, nobody questions the Haulotte brand in terms of safety and reliability. On the marketing side, what could help us would be to support customer utilization training and provide platform maintenance training to our technicians. This training for our technicians is essential. 
Mexican Market Insights
Hector Gonzalez interview