From movie sets to huge mural paintings and concert arenas, MEWP applications reach beyond the more typical construction and maintenance settings. Artists around the world rely on aerial work platforms to reach high in the sky with confidence. Behind the scenes, they lift cameras, move lights, raise materials… they provide a convenient work environment and ultimately help to create works of art.
TV and film production companies need versatile and high-performance aerial work platforms. They are looking for a safe, quick, and easy way to elevate their rigging, lighting, camera, and special effects crews. To meet the specifications required for studio work, platforms are often delivered with a special nonreflective black paint.
Using a boom lift helps to find the ideal height, angle, depth for overhead shots. Indoors, MEWPs are used to lift the cameramen smoothly up to just the right elevated position, move lights where they are needed and for set construction and removal. Electric machines are gaining popularity as they ensure emissions-free and low-noise operation. In outdoor action scenes, technicians may use a mobile elevating work platform to create artificial rain. During a car chase, taking a higher vantage point makes it possible to see everything that is happening at the same time. Aerial equipment is also often used for sporting events' television broadcast to capture the action on an entire field.
Usually scissor lifts, articulating booms, and telescopic booms are used in the film industry.
Scissors offer a large work platform and a higher load capacity. They are thus ideal to accommodate several people.
Extremely flexible, articulating booms are traditionally used to extend over obstacles.
Telescopic booms are ideal for the most dramatic aerial shots, as they can get higher than any other type of boom.
Get out your paint brush/airbrush!
Aerial platforms are popular among mural designers, painters, and street artists to create wall design projects at height with confidence. In these jobs, the ability to drive aerial work platforms is a considerable plus. Scissors and articulating booms are particularly valued for their versatility and are spotted around the globe supporting creative performers. Using MEWPs to perform their artwork on urban environment is common practice as the large mural frescos are often located on hard-to reach surfaces.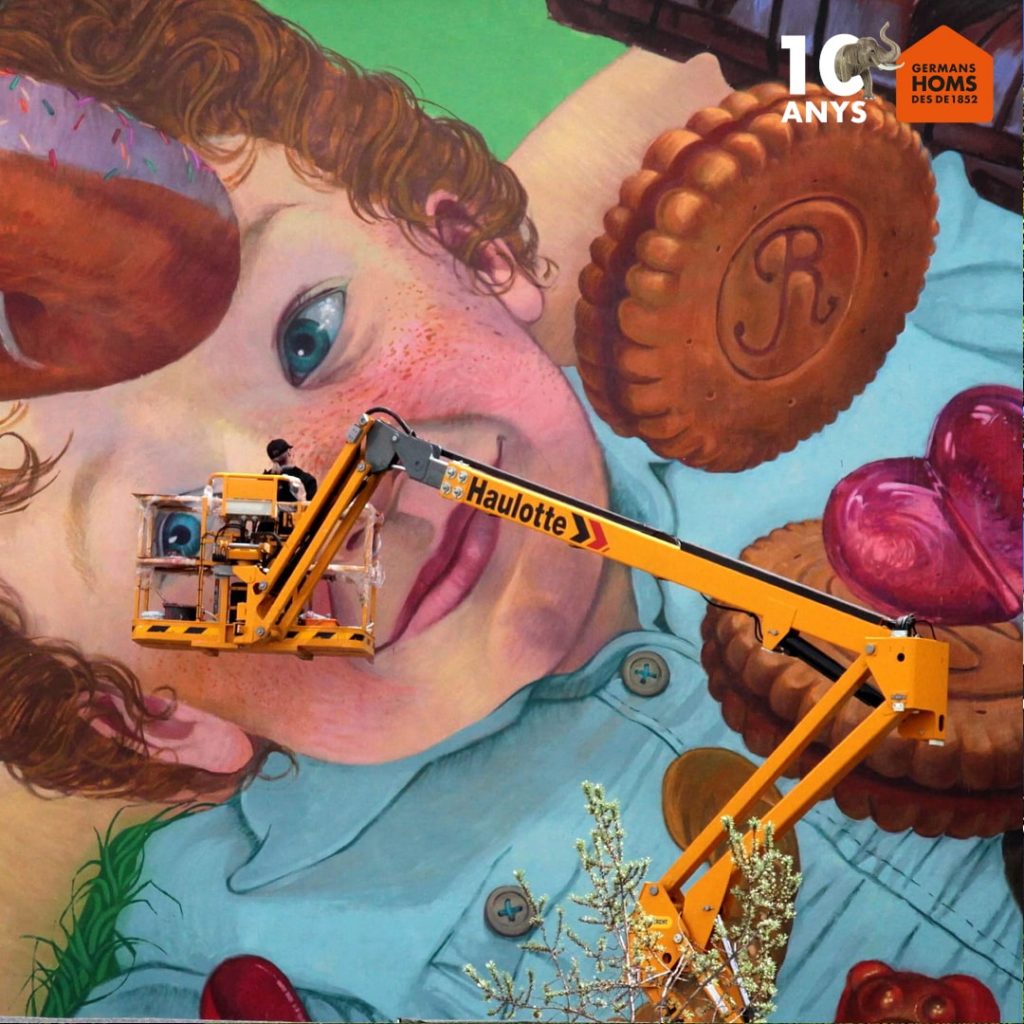 Lifting equipment in architecture and sculpture
Big booms are ideal for the maintenance and cleaning of XXL works of art. They are often used by conservation professionals to get a closer look at the sculptures, i.e. evaluate the condition of the statues, and examine the damage. People lifting equipment is not only designed to carry out restoration work, it also regularly hired by art installation or unveiling.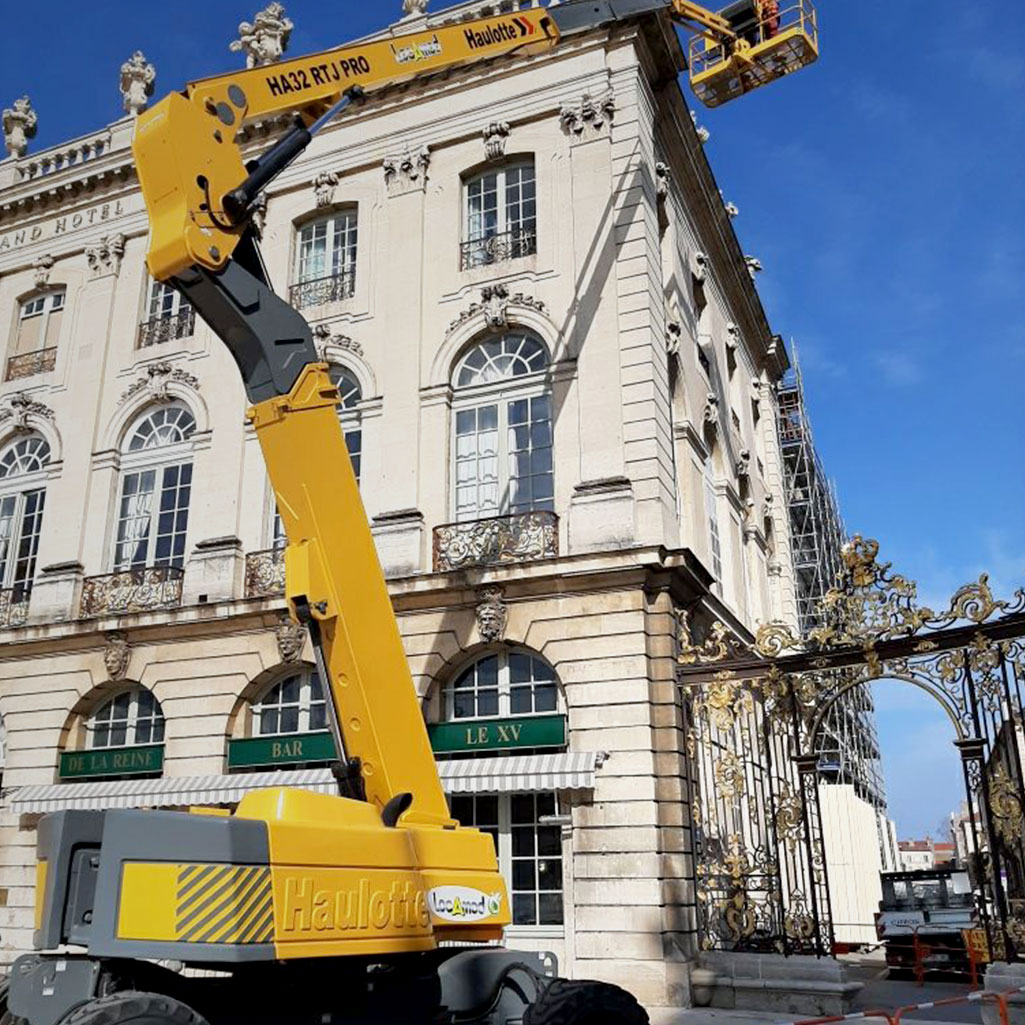 Aerial equipment is also largely employed for the maintenance of historical monuments or architectural buildings. They allow access to all the external parts of the building (roof, walls, high and low relief) even on high monuments like castles. Carrying out restoration work is a challenging and meticulous task, which requires stability and precision. Thanks to their great outreach, articulating booms meet all the requirements for working at heights along the facade of a building.
Access platforms allow rapid and efficient scene changes or re-focusing of lights on stage during performances. Very often, theaters, opera houses and concert halls have their own machines to reach high levels.
Push-arounds

are a popular choice with theaters and entertainment venues because of their minimal maintenance. They can work on the most sensitive stages and flooring thanks to their non-marking tires and low weight.
Vertical masts provide maximum efficiency as the operator can move around in the work area, including when elevated. With their compact dimensions and straight elevation, they are extremely easy to drive in the tightest spaces on slab surfaces.
The MEWPs market in Poland
Jaroslaw Adamowicz interview