Ramirent, a Loxam company, offers equipment rental for the construction industry, the public sector and households. Founded in 1955 (originally as Steel Nail shop Rakennusmies) and renamed Ramirent Plc in 2001, the company has been operating in the rental business since 1983.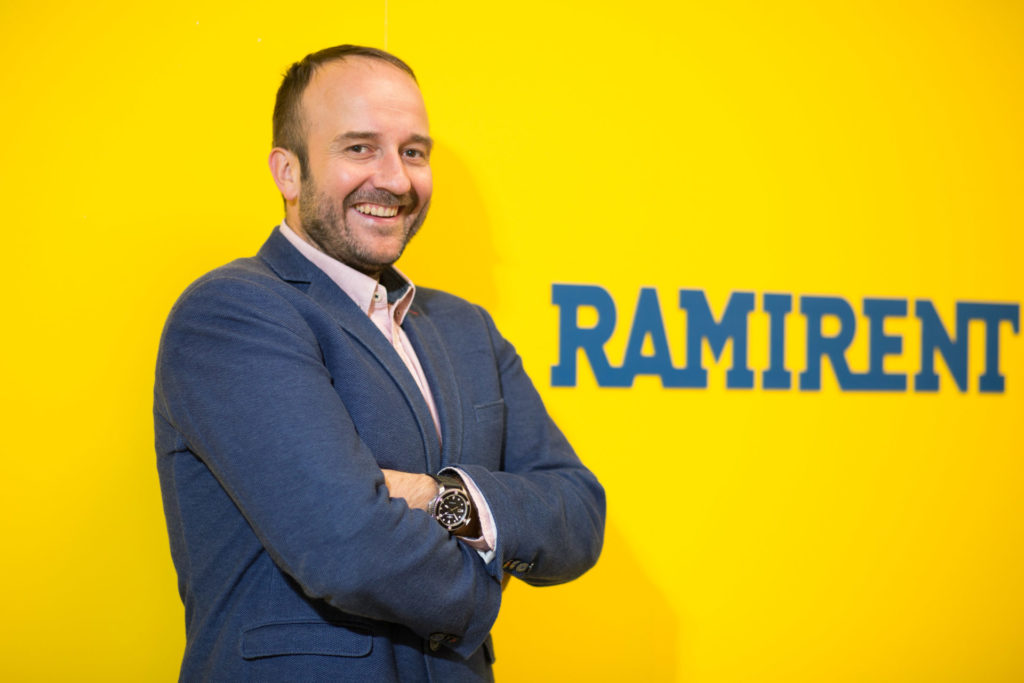 Board Member Ramirent Poland and Head of Fleet & Sourcing Europe Central,                      Jaroslaw Adamowicz agreed to give Haulotte an interview, in which he told us about himself, his company, the cooperation with Haulotte, and his vision of lifting equipment and MEWP market.
Could you tell us more about Ramirent?
As you probably know, Ramirent is happy to be part of the Loxam Group on a global scale. We are a leading equipment rental company in Europe. If considering the Loxam Group, we are number 1 in Europe and number 3 worldwide, with 11 000 employees and more than 1000 branches.
On my side, I am part of the Central Europe segment (Poland, Slovakia, and Czech Republic), holding the position of Head of Fleet and Sourcing. I am also a Board Member of the Ramirent Poland organization.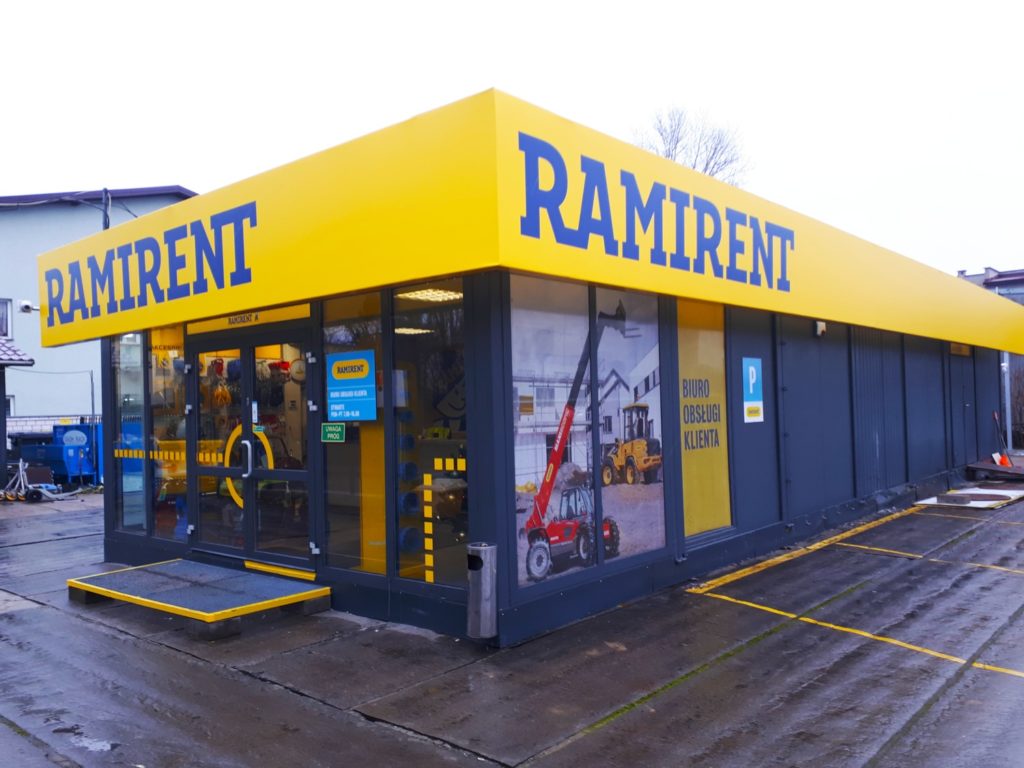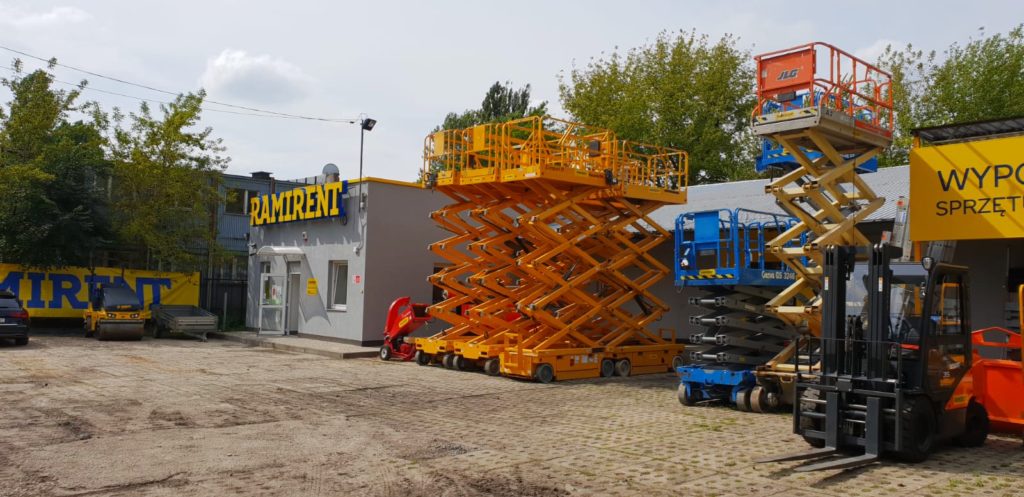 Ramirent has the most expansive and most extensive fleet in the Central Europe area. We have no less than 8 product groups. If we translate that into commercial terms, we cover all the business segments: road and railway construction, engineering, industrial and residential construction. We also work with many entrepreneurs and individuals for simple home activities such as in garages or gardens.
We are present in agriculture too and we have links with strong event businesses. Our scope of customers is quite broad. We have a hoist fleet, and we can serve up to 320 meters. We also have 25 000 items of light equipment for everybody and everything you can imagine and see in DIY shops.
What is your current strategy to increase your activity and the growth of Ramirent?
Growth is essential but what we value the most is smooth service with a smile. We want to be the most developed and modern rental company in Europe or worldwide and serve the most challenging sites. It naturally depends on the region and country. We offer and provide a wide range of services: technical advice for customers, project design, project management, selling of consumables, transportation, repairs, etc. We are a rather complex company: we indeed are what we call a rental solutions company, from the first phase until the end of the project. For all customers we are treated as a one-stop-shop- with full service that we provide.
Could you tell us more about the lifting equipment rental market in your region?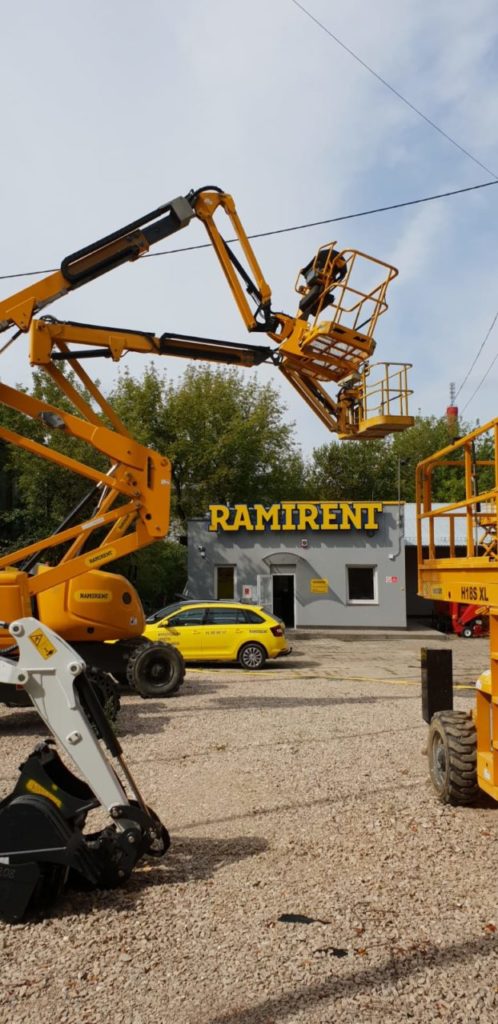 My answer will focus on Poland since I work in Szczecin, located near the Baltic Sea and the German border. Poland's rental market is fully aligned with the construction business, the third leg of domestic economy. Thanks to the European Union subsidiaries and the external investments, the construction sector is growing fast in extensive areas. Rental follows this trend in Poland and should continue to do so, which is an advantage and a positive message. 
On the other hand, everybody considers Poland to be a « golden valley, » and new competitors are coming- many new players establishing their business here. It is the other side of the coin. Because of that, even the market penetration rate has been increased. There is also an immediate effect on the rental price levels, which are very low because of this competitive landscape and this fight for market shares.
Producers also increase their prices regarding machinery because labor costs are growing, and so are the raw materials. Unfortunately, the rental fees do not follow the trend, which is problematic.
Despite that, we see a sharing economic trend and a new generation emerging; people's habits are profoundly changing. You no longer need to have a garage full of equipment for specific jobs. That is the same for the projects companies handle: there is much benefit from renting. In Central Europe and Poland, people have started to think this way. This is undoubtedly a future advantage for the rental sector, and we will benefit from it because people should rent more in the future. That can also be explained because they want to be more environmentally friendly while having enough efficiency and professionalism for their jobs. Ramirent, with operations in Poland, Czech and Slovakia- answers this needs perfectly- for smaller companies we have the biggest number of branches in countries, and for bigger projects we can support customers on every stage of their work.
This general trend also applies to the elevation and lift equipment Haulotte has. There is a growth dynamic associated with this type of equipment. However, the lift business is defragmented in Poland: there are many specialized companies, and within this business, the price level factor is even more sensitive. During the first wave of the COVID pandemic, it was interrupted or disturbed the most. Everybody was returning their elevation equipment. 
Did the COVID pandemic impact your activities in 2020? Does it still impact Ramirent in 2021?
If we compare the construction and rental business to the other services, restaurants, bars, cinemas, gyms, and fitness centers, we can say that nearly nothing happened. There was indeed a slight drop at the beginning of COVID pandemic, but we still have jobs and get them done, projects keep coming, and construction remains the « steering wheel » of Poland's economy, which is favorable for rental activities. 
We sure are struggling a little bit with this situation: we have to cope with limitations and restrictions on operations, but we have reinforced safety and protection and set rules to work remotely. We implemented "contactless renting" concept to serve customers as contact-free as possible. We also put much pressure to expand e-commerce and digitalization of processes. From our perspective, everything was delivered on time in 2020, including by Haulotte.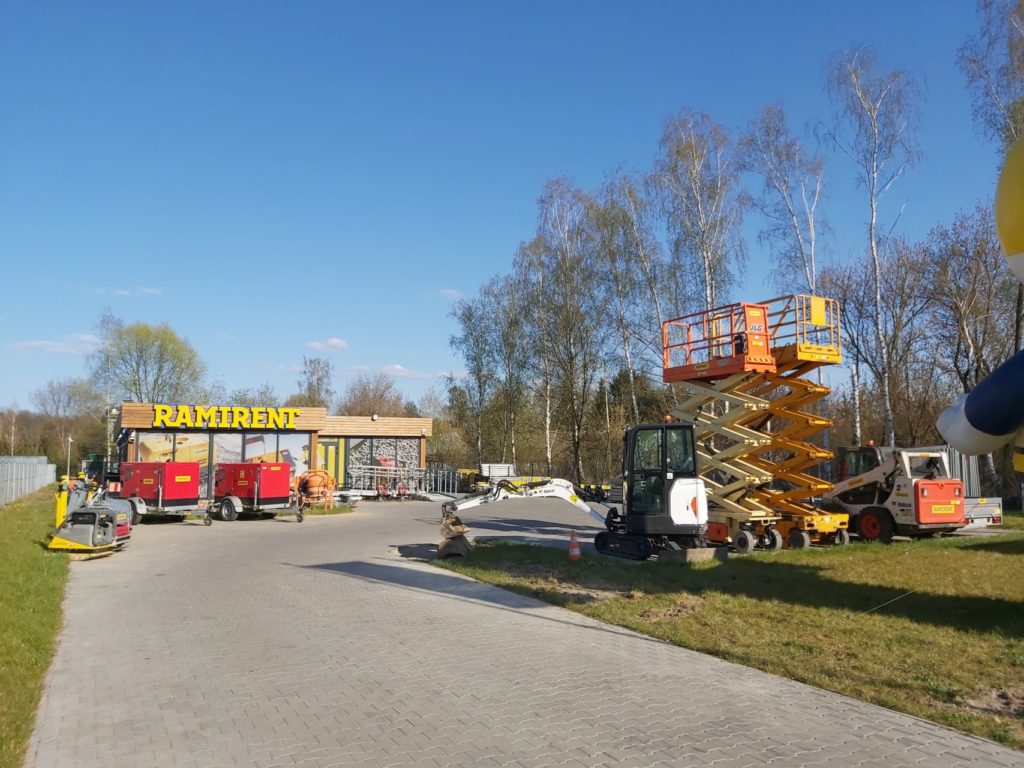 In the future, and after Covid, how do you think the lifting/elevation equipment market will evolve?
In the short term, we have a vast fleet of elevation equipment, and we will not change that because we currently are the leaders on the Polish market. We want to maintain this position and keep our portfolio. 
The current weakness that we can observe on the market is the surplus created because of the old-technology machines that will stay ten years or even more. Consequently, it will be pretty hard to implement a massive range of electric machines comparable to diesel equipment in terms of rental price. Indeed, electric machines are still much more expensive, and we cannot cover the difference with the rental rate.

For CE clients, the most important is to reach a certain height: they want to have 16 or 18 meters of equipment and would like to pay cheap money for that. They do not care so much whether the technology is diesel or electric as today. That is where the first significant change will happen, in my opinion. There is no doubts that full business will move to electric driven machines. This is just matter of the time and progress of change will variously depends on countries. We as company will take a lead to implement "eco-fleet" and will investment into new generation of equipment offering greater protection to the environment and user health.
Secondly, the Covid-19 has also been speeding-up changes regarding the very type of lifts used for jobs. We will no longer need so many small electric scissors machines for that purpose. Changes in cubature projects will require higher rich machines.
How would you describe your relationship with Haulotte?
I met Haulotte managing director for Poland Zbigniew Turzynski around ten years ago, this is how our cooperation started. We started over from scratch. We embarked on a journey, and now more than 70 % of lift equipment within the Ramirent CE fleet comes from Haulotte, which makes you our number 1 supplier! I believe Ramirent and Haulotte achieved a tremendous and fantastic job together. It is a great "old marriage". More seriously, I think we cooperate with constant mutual respect. We are a respectful and a stronger team together, allowing excellent professional cooperation. 
Haulotte has been highly professional, committed to solving customers' problems, and has met our expectations since the beginning. Since then, we have just been polishing and improving things every year.
There are many « bullet points » from Haulotte that contribute to that: I can mention the quality of machines: very high, satisfying and aligned with the purchase prices. Haulotte is also the number one customer service in after-sales. The training that Haulotte offers proves very helpful in the internal development of Ramirent services. Finally, the fleet of Haulotte has a focus on innovation and safety, which makes it even more valuable to us.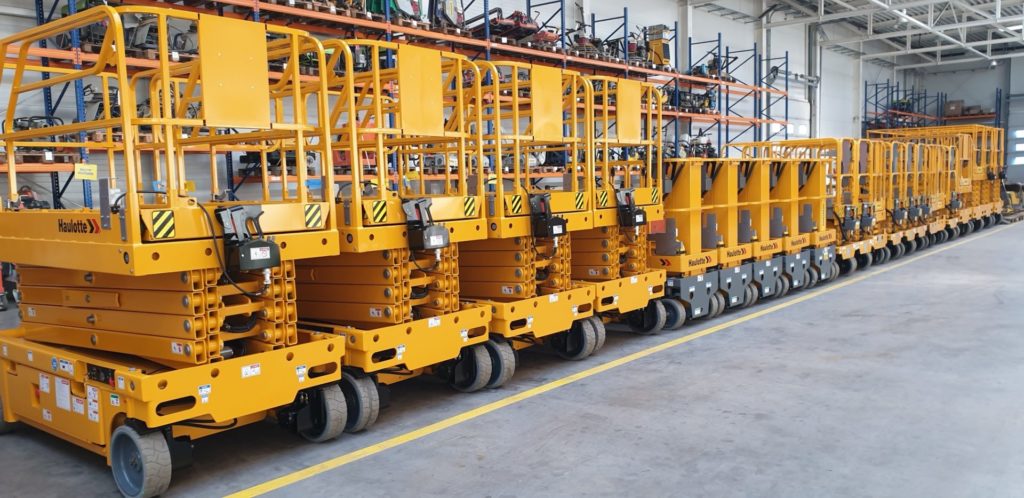 The influence of wind on lifting activities
When can a MEWP be raised safely in windy conditions?