Atlantic Aerials is one of America's foremost aerial lifts dealerships and one of the fastest growing equipment rental and maintenance companies in the North-East of the United States. Business owner Bob Palamara accepted to give Haulotte an interview, in which he told us about himself and the US market, as well as his vision of the MEWP market and his relationship with Haulotte.
Could you please explain briefly the specific activity of your company, tell us where you are based and provide a few key figures?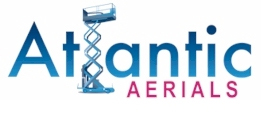 Atlantic Aerials is located in the North-East part of the United States, in New Jersey. We are an aerial lift equipment dealer. We do not provide general rental equipment, just aerial: Scissor lifts, booms and telehandlers. We own about 375 pieces of equipment and do around USD 6 Million in sales each year.
Can you tell us who are your customers and what is the most important thing to satisfy them?
We are an independent dealer, we are not part of a chain and we only have one store. Our focus and our main customer targets are small to mid-size companies. We have been very successful with a lot of this type of customer. That being said, we also do work with a couple of larger companies that represent about USD 500,000 per year in rental business.
But it is true that we mostly have small to mid-size customers that are usually anywhere from USD 10,000 to 20,000.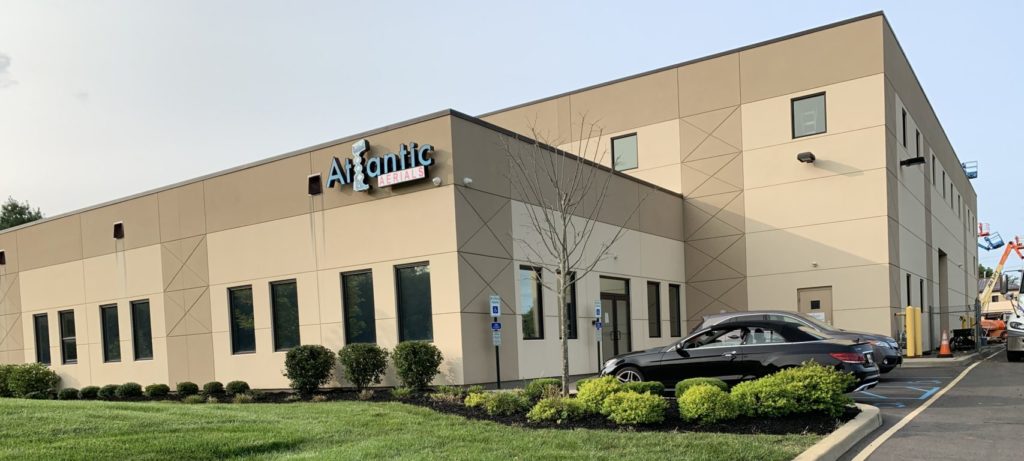 What is currently your strategy to develop and increase your activity in the US market ?
As for the short-term, business is increasing now and I believe it will keep increasing in the next several months: there are jobs that got closed down for a bit because of COVID-19 and that will be extended and carried out later in the year or next year. Regarding Atlantic Aerials more specifically, we are in the North-East, where typically by the end of December/beginning of January, certainly January/February and sometimes the beginning of March, most of the outside work slows down dramatically because of the cold and winter. But in this exceptional situation, I think this kind of work will last longer this year. 
Regarding the long term, it is certainly very difficult to judge because in our market there are still lots of stores that have not reopened yet and a lot more people are working remotely. Housing however is a very strong sector in our area right now. A lot of houses are being built and that part of the market has kicked-up dramatically. There has been a shift in some of the projects, with more residential constructions than commercial projects.
Are digital innovations in your field and more generally in MEWP a key choice criterion for you and your customers? If yes, to what extent?
The digital online marketing that we do primarily is for marketing of new and used equipment and familiarization of equipment. There are more people that are looking online for those types of services. However, we service our regular customers by going out on the road and going to job sites etc. They are not yet ordering online, they rather use personal contact with their representative to get their rental equipment. Also, we have a customer portal: customers can log into the system and get bills, open orders and job summaries of equipment on rent, view open and paid invoices and review and pay their statements.
As part of the rental experience, it really is used more with customers if they are not sure what size or what specific machine what they need: articulating booms, straight booms, etc. We can sometimes go online and email them a few pictures or tell them to go the manufacturer's website to see what equipment we have and then they can look it up.
According to you, what are the key factors to develop the use of MEWPs in the US market?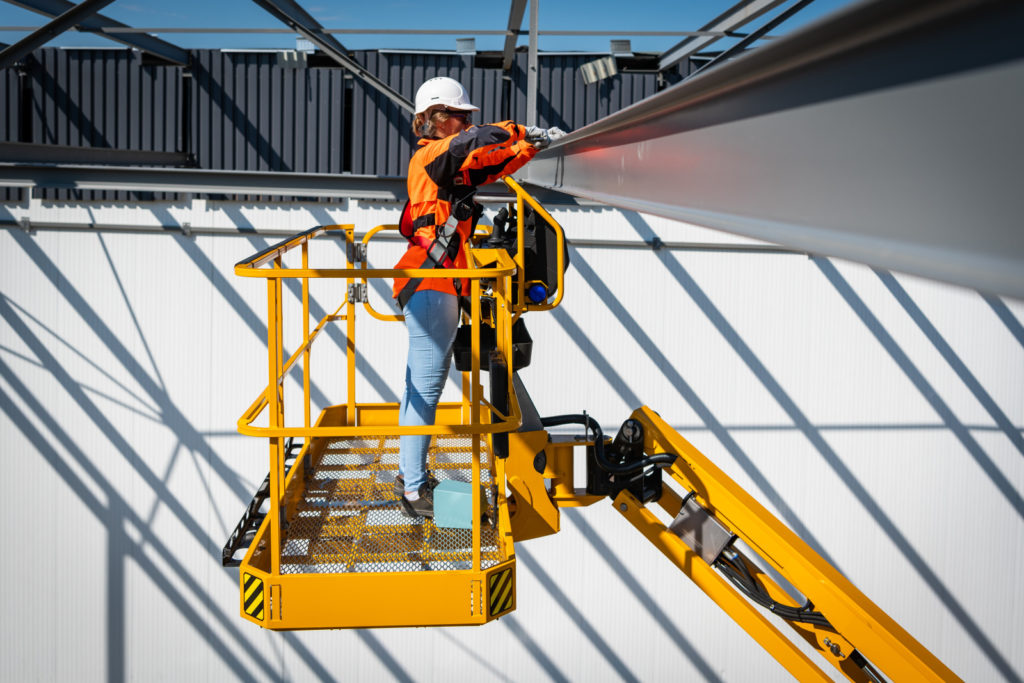 In my opinion, some of the new equipment that is being developed, with the new safety requirements are simpler to use. People are trying to use automated equipment more than before; the use of this type of equipment is increasing here. The marketplace sometimes switches around for the different types of equipment. People that used scissor lifts for example now rather use another type of product to service their jobs. Some customers probably decide to use aerial equipment and work platforms they did not use in the past: some of them were using ladders and now perhaps want to have equipment that will make the jobs faster and safer.
We do try to "educate" them, on these choices, so that they can become potential customers and users regarding this type of equipment.
How long has Haulotte been a partner of yours? Why did you choose us, at that time?
We have a very long relationship with Haulotte. I would say that we have partnered with Haulotte for 15 years, when they made their first venture in the US. That equipment cycled through our fleet, when Haulotte made a renewed commitment to North America about 5 years ago. We then made our first order of new products, about 30 or 40 pieces of equipment if I am not mistaken. We did that for several reasons. First of all, the quality of product was better.
Also, the commitment from Haulotte to North America had significantly improved, between parts and support service.They certainly made us very comfortable with purchasing new equipment, by sending dedicated staff to train our mechanics, with a school in Virginia Beach, and their representatives worked with our sales staff very closely. Not to mention the availability of parts, that has been improving a lot over the last years.
Do you remember the first machine you acquired from Haulotte and could you tell us how many do you currently have in your fleet of equipment?
When we acquired new equipment a few years ago, we purchased ten Optimum 1931 scissors, about fifteen Compact 3368 rough terrain scissors, four or five HA46 RTJ PRO, a HT85 RTJ PRO, as well as some HS5388 rough terrain scissors.
Actually, earlier this year we did purchase a HA32 CJ electric boom that only had 10 hours on it. 
And just recently we purchased five 2018 STAR 20 to replace some JLG mast lifts. They have been a very good, product-wise, and have good customer acceptance. We also have an HT85 RTJ PRO as well.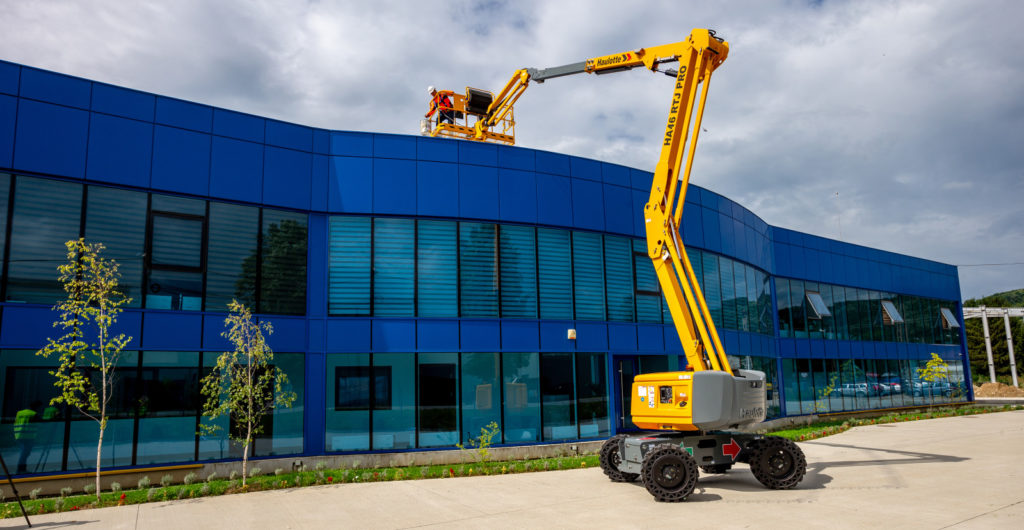 The relationship between Haulotte and Atlantic Aerials improved over the recent years, but how exactly would you describe it now?
This relationship is indeed very good now. Over the last several years, I have been to several "Haulotte Dealer(s) Days" and I got to know Carlos Hernandez: I know I can call him or send him an e-mail if I have a problem: he is very engaged and committed. Whatever we need, he and Haulotte seem to be very responsive and facilitate our work as a dealer.
As far as their new product offerings to North America, I understand that they are launching a 53' electric rough terrain scissor lift. All the other manufacturers are still using internal combustion engines; we will have to take a risk hoping that this is accepted by our customers.
My fear is that the first time that the machine gets stuck in the mud, the customers may blame the technology and not want the equipment back, our industry is slow to change. Haulotte does seem to be on the cutting edge with equipment but like I said before, for the last few years there were several sizes of equipment that were being reengineered and were consequently unavailable, at least in the North-East of the US, I guess it will be not the case for this machine.