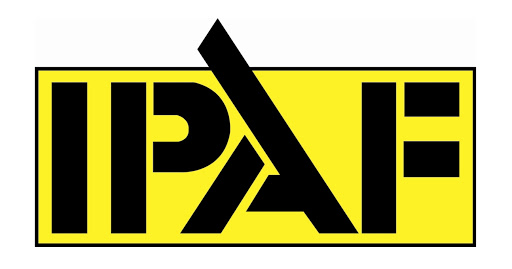 The International Powered Access Federation (IPAF) promotes the safe and effective use of powered access equipment worldwide in the widest sense – through providing technical advice and information; through influencing and interpreting legislation and standards; and through safety initiatives and training programmes.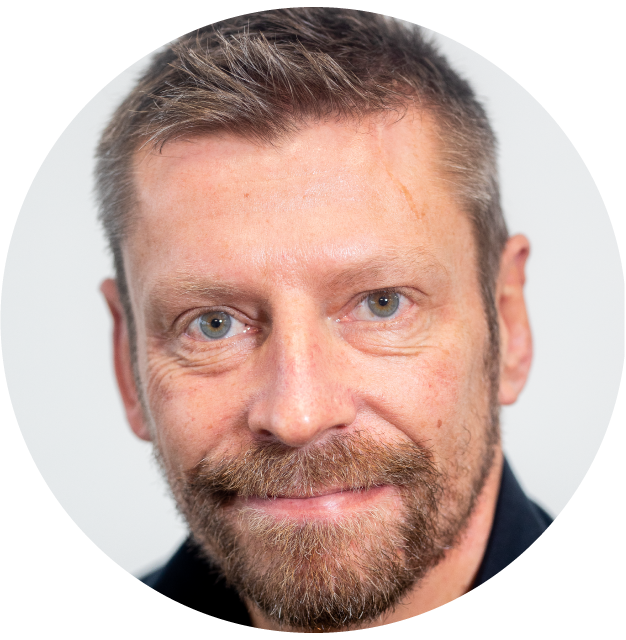 Paul Roddis - Training Manager IPAF
He explains us the criteria which should be taken to account when selecting a MEWP.
Could you give us a quick overview of the risks we face when using inappropriate equipment, in terms of injuries or accidents?
Falls are the most common accidents when using platforms. Operators should always be fully trained and certified to use the equipment to prevent this from happening. But there are also too many cases where used machines have a lower working height than required, where operators dangerously reach up or lean out of the basket to reach the work area. Remember, a 10 m unit has a platform height of only 8 m, not 10 m.
There is danger in overcompensating height as this can bring repercussions both in terms of site access and the extra weight of a bigger unit than that required. Ordering a platform with a 20 m working height instead of 14 m, for example, can almost double the weight of the unit from 6 tonnes to 10 tonnes. Can the ground conditions/flooring take the extra weight? Confirming this aspect is fundamental in choosing a platform.
Another cause of falls is machine overturning. This can be caused by selecting machines with the wrong height and inappropriate for the application or working in the conditions where the job is being carried out. This might be because the work is taking place on a slope or unsuitable terrains such as grass or other soft surfaces. This type of accident can be caused by ground collapsing when an operator extends or where there are underground services that collapse.
Other risks include:
Electrocution : the insulation on electric machines must always meet industry safety standards.
Hit by a vehicle : again, the access and the risks presented by vehicles moving on-site need to be assessed.
The risk of entrapment is another cause of accidents, so using a unit with anti-entrapment devices is recommended.
Collisions : touch sensors and ultrasonic sensors are also recommended to warn about proximity to unseen structures at height.
Carbon monoxide poisoning from using diesel engine-powered units indoors.
According to your expertise, what are the key questions to ask when renting or buying MEWPs for a job?
Thorough job and site assessments should always be carried out before platforms are delivered to the site. The first aspect is to consider how easy it is to get to the worksite.
Can a truck carrying the MEWP get in and out and get close to the actual work area?
Is the work indoors and so requiring a battery-powered unit?
What is the job to be carried out – for example, is it cladding or painting, as these will have different platform requirements?
Or is it a welding job, and are multiple operators required to work on the same platform?
Would the job be better served by various units?
Do workers have to reach over a structure to get at the work, where articulated companies might provide the best solution?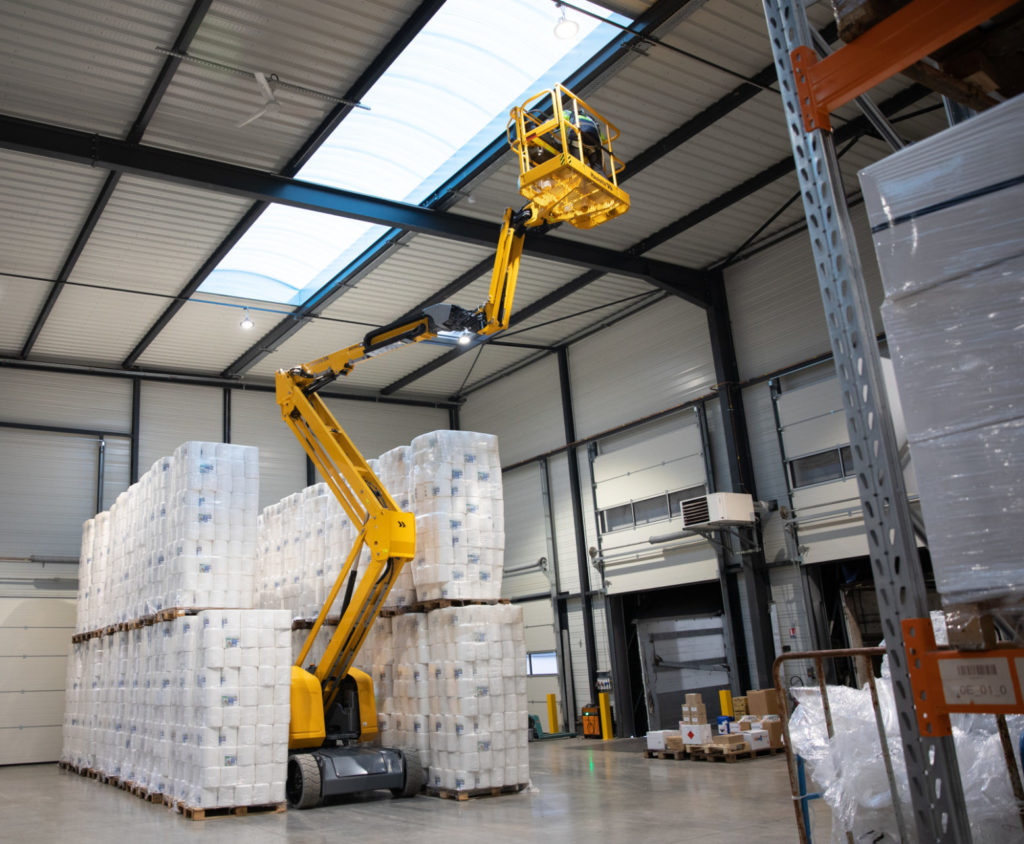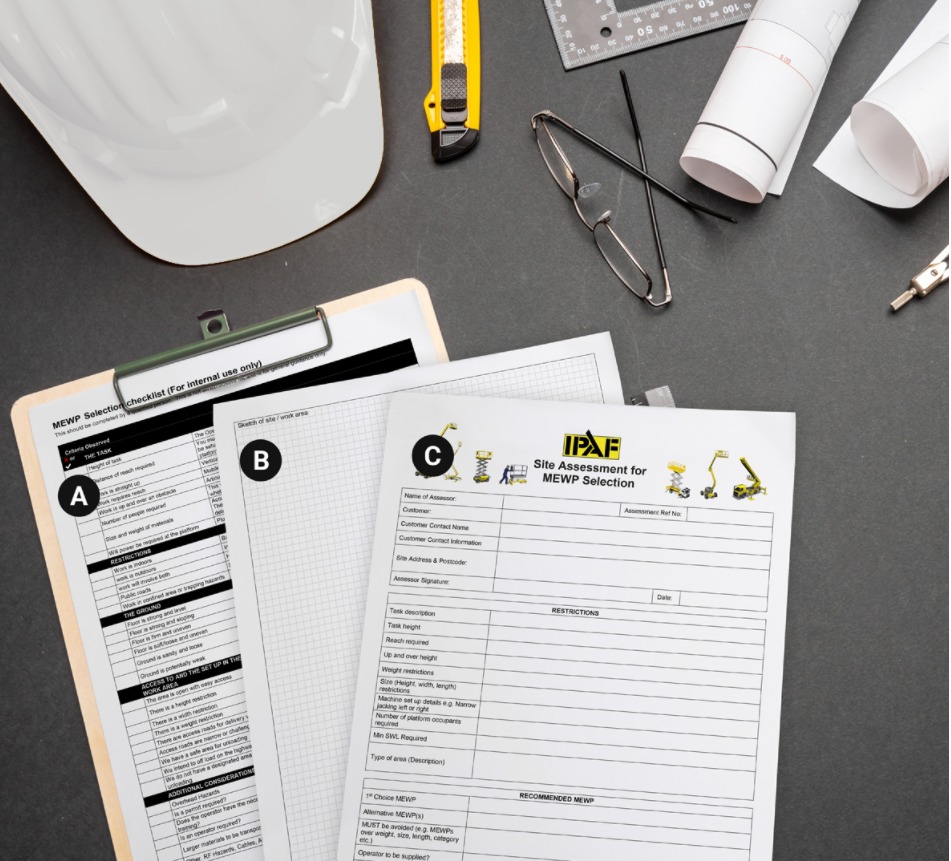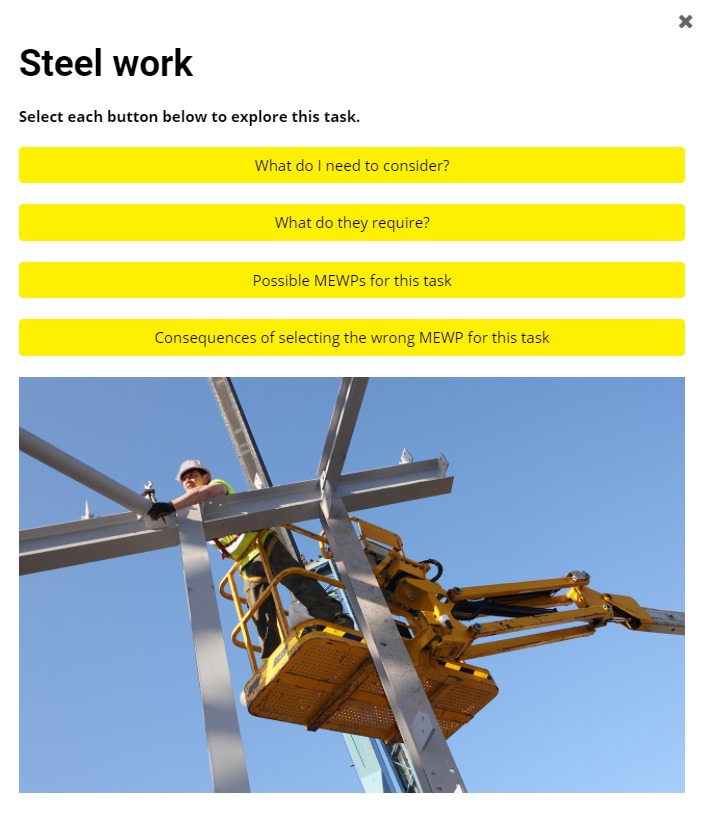 To help with these evaluations, IPAF is launching a new global module called Site Assessment for MEWP Selection at the end of March 2021. This brings together questions that need to be answered before a platform can be chosen for a site, form, and record details on the job and the work area. It also includes a page to draw a diagram of the work to be carried out, the worksite's dimensions, and what is involved, including photos of the work area.     
Do the location, access, and ground conditions impact the choice of MEWP? Why?
Yes, these are crucial aspects that need to be fully researched before delivering a MEWP to the site. The access to and the set-up of equipment in the work area, including any doors or other obstructions to navigate, must be investigated on any site. Check whether or not non-marking tires or tracks are needed. For electric machines, units mustn't need to be driven large distances to get to the work to avoid the machine being stuck without power on site.    
Where there are width and height restrictions, the MEWP must pass through, and defensive secondary guarding should be considered. There may also be weight restrictions – the maximum allowable ground bearing pressure en-route and at the site itself should be determined so it can be ensured that the specific point loading of the MEWP is below this.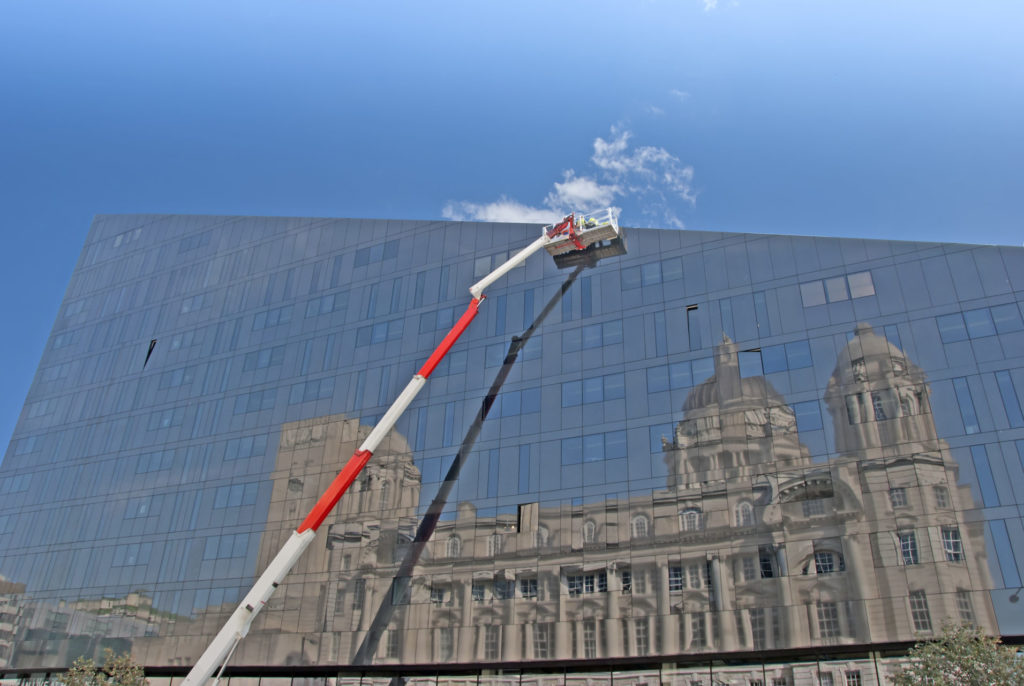 The location and access roads for the delivery vehicle traveling to the site need to be explained to the MEWP supplier. If the access roads are narrow or challenging, the supplier must be aware of these limitations in advance. The MEWP supplier also needs full information on where the safe areas for unloading are and any site rules. Where the machine has to be offloaded on a highway, the customer must ensure that adequate precautions are taken to ensure safety. Where there is not a designated area for unloading, the client must determine a specific unload area. Where the floor is strong and level, this should be suitable for any MEWP. 
For floors that are strong and sloping, the unit may need to have stabilizers, outriggers or an oscillating/self-levelling chassis. Where the floor is firm but uneven, the MEWP may require oscillating axles or tracks. For floors that are soft/loose and uneven – the work may require 4-wheel drive and tracks or pads to spread the load. Where the ground is sandy and loose, a MEWP may not be suitable at all and the user will need to modify the surface, so it is suitable. For potentially weak surfaces, the MEWP supplier must have the maximum floor loading survey results, and this may require the use of a lightweight MEWP with large pads to further spread the load.
How to face unusual conditions on the job site?
The key to overcoming adverse site conditions is always to plan for them wherever possible and at least ensure that operators are given a MEWP that allows them to cope with the prevailing situation. This could include taking account of hazards such as overhead cables and tight or hidden structures that can cause the operator's trapping, so machines with anti-entrapment devices and sensors are recommended. When more extensive materials need to be transported on-site, only secure accessories approved by the manufacturer should be used to carry materials such as a pipe rack, glazer package, etc.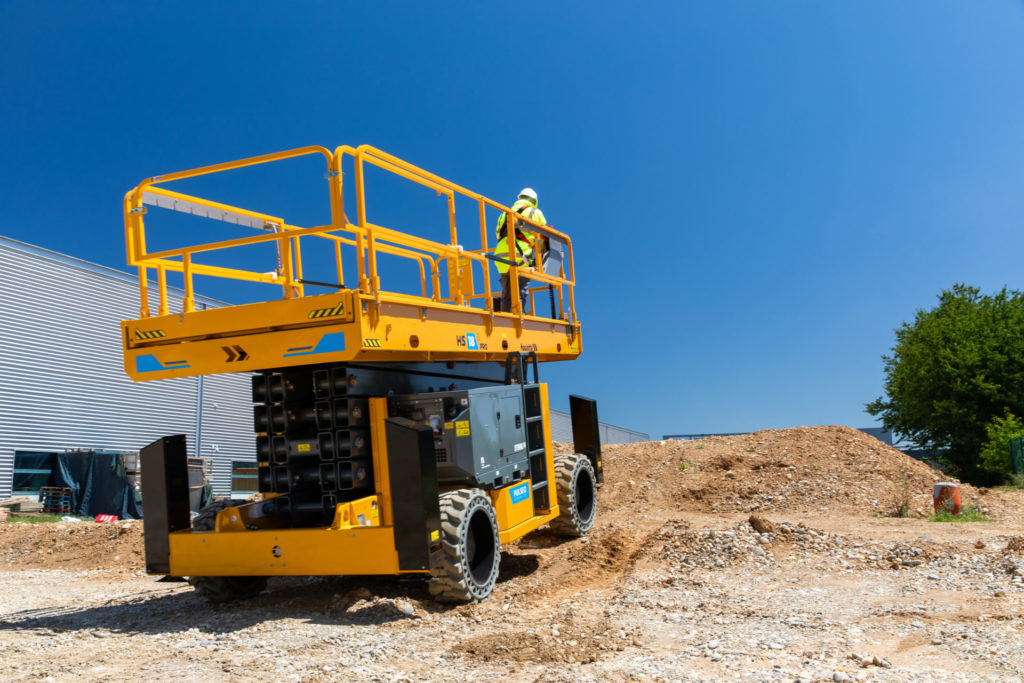 What not to forget in case of a long-term need? (maintenance, battery charge, fuel consumption)
These factors are often overlooked.
For recharging MEWPs, is there a power supply on site and where is it?
Is a transformer needed?
For refuelling – does the site have the facilities?
If not, how is the fuel to be transported to the machine – in smaller containers or larger tanks?
Is there a secure area suitable for the MEWP under cover and well ventilated where either recharging or refuelling could occur? 
The Haulotte communication team thanks a lot Paul Roddis for it's valuable contribution to Haulotte-Community
When MEWPs meet robots
Meeting with Transforma Robotics