Arbor AG was founded in 1962, has 50 employees and an annual turnover of 22 million euros. It was one of the first companies in Switzerland to sell sideloaders for space-saving handling of heavy and bulky goods. The product range has been constantly expanded and is certainly one of the widest in Switzerland at present. The product range extends from conventional forklifts and pedestrian-controlled trucks to sideloaders and four-way forklifts and telescopic handlers. Since the beginning of 2019, Arbor AG has been the official sales partner for Haulotte aerial work platforms in Switzerland.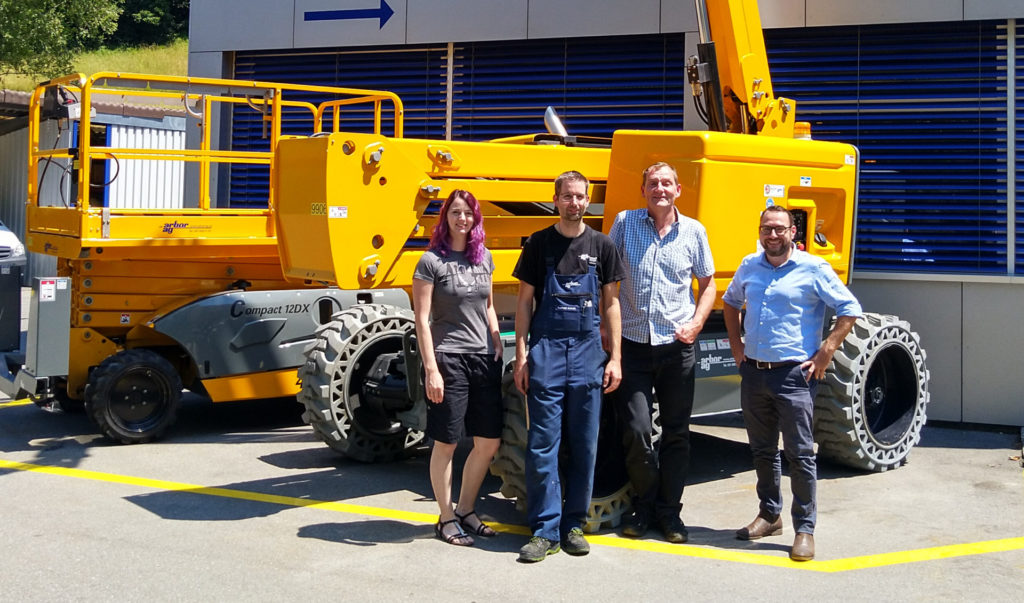 We interviewed Andreas Stettler the Managing Director and Sales Manager of Arbor AG. Tamara Graf, sales office, Raphael Amrein, product manager and Sven Willmann, Haulotte, sales region south, complete this strong team.

What do you think are the key factors for a successful business deal and what is the most important to satisfy the customer?
First of all, of course, the quality must be right. By this I don't just mean the quality of the products, but especially the quality of advice and service. The overall package of quality, reliability, trust and performance must fit in the end – then the customers are satisfied. And only then are we satisfied.
Our customers include both small and large companies. We always want our customers to feel comfortable with us. That is why strong customer orientation is firmly anchored in our corporate values at all levels and in all areas. We rely on a trusting, cooperative partnership. Since we also serve end customers, we know the importance of competent advice and reliable service. This is certainly one reason why we have many customers who work with us on a long-term basis.
What do you think is the decisive reason for the growth of your company?
Quite clearly – the employees! We have a familiar working atmosphere with a flat company hierarchy and a great team spirit – I am convinced that customers notice that. I am also convinced that the staff is the most important capital of a company. Because the working conditions and the working atmosphere are good, because the work is exciting and because there are good opportunities for further training and development, many qualified employees have been working with us for years. Many have been with the company for 10, 20 or 30 years, which guarantees continuity, reliability and, in the end, quality.
How would you describe the market in Switzerland and its development?
In the Swiss market we have a high level of safety thinking – and this safety thinking is also lived out: there are strict requirements that must be met and will be met. Against this background, the Swiss market is certainly a growth market in terms of the sales business for lifting platforms. I suspect that it is similar in the rental business. Overall, the market has developed well. However, forecasts are difficult to make at present due to the corona pandemic and its effects.
Has your company or the market in Switzerland felt the effects of Covid-19 directly?
Of course, the high requirements and hygiene regulations have made our work more difficult. Nevertheless, we have so far come through the pandemic with full employment. We haven't had a slump in sales either – we continue to do very well. This is also due to the fact that the majority of our customers come from the construction industry or construction by-products, where there were and are only a few restrictions. Nevertheless, Covid-19 will continue to occupy us because the reliability of the markets as a whole is limited. At the beginning, when we did not know how things would develop, we reduced our stocks a little and sold out. This led to supply bottlenecks at short notice, but that has since been rectified. The warehouses are well filled. We have 20 to 30 standard new machines in stock. 
How and why did the collaboration with Haulotte come about?
We have known Haulotte for a very long time and have a very close relationship of trust with the people we work with there. We have been an official service and distribution partner since 2019 and are thus responsible for sales, maintenance and repairs of lifting platforms throughout Switzerland. Usually we have 20 to 30 Haulotte machines in stock. We have many years of experience in this field. This know-how can be used by the owners of Haulotte lifts and work platforms. However, in order not to compete with existing work platform rental companies, we do not rent out Haulotte machines. Before the cooperation, our portfolio mainly included forklifts, side and telescopic forklifts. With Haulotte we have closed a last gap in our product range and offer the widest range of lifting equipment in Switzerland.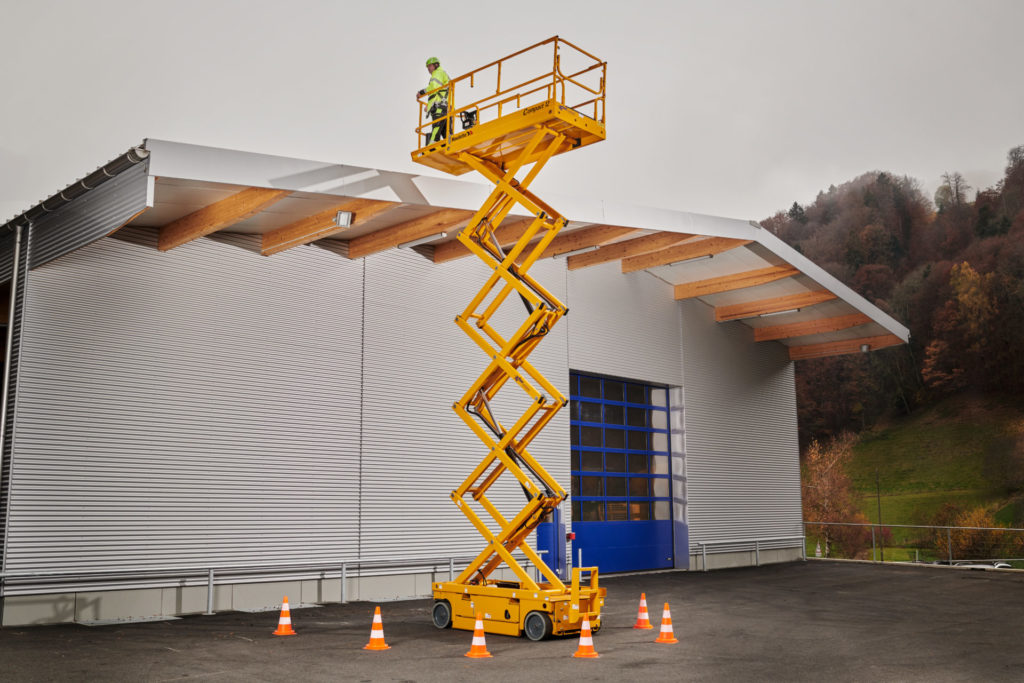 How would you describe the relationship between Haulotte and Arbor? What do you expect from Haulotte in terms of marketing, communication and support to strengthen this relationship?
The partnership between Haulotte and Arbor AG is very good and very close. It was really a strategically correct step. The figures show this and the feedback from our customers also says so. A real win-win situation in all areas of cooperation. I don't just mean that in business terms, but also on a human level. And just like in a well-functioning partnership, communication also works perfectly. We do excellent work together; we are now considering what we can do together in the future to strengthen the Haulotte brand in our country.