The first Haulotte used aerial work platforms reconditioning center has opened its doors at the L'Horme site in France. This is a new activity for the Group, allowing it to offer a manufacturer's program on the used equipment market.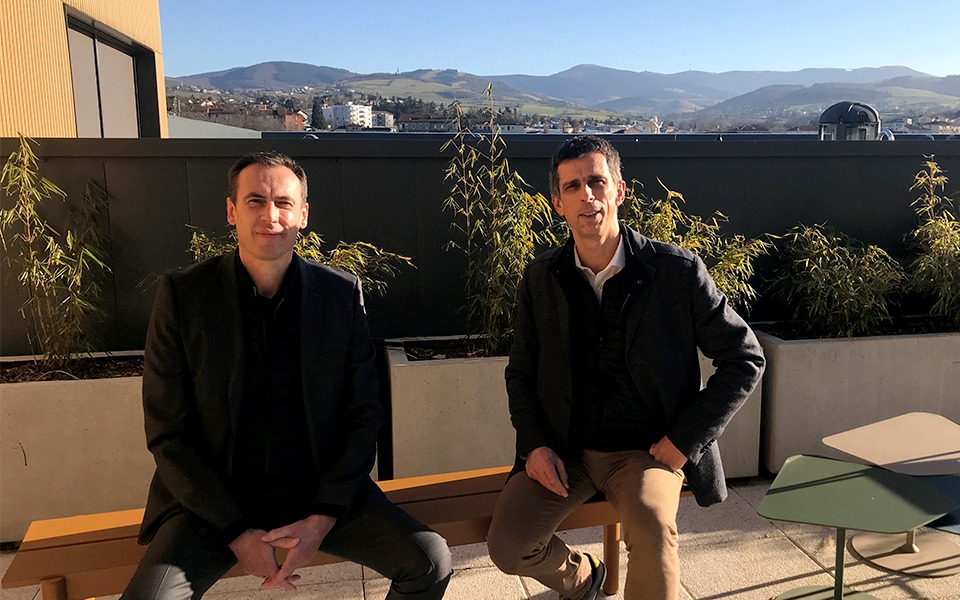 Reconditioning increases the lifespan of machines and responds to current issues, such as the reduction in the Cost of Ownership or the Corporate Social Responsibility (CSR).
Emmanuel Chabaneix and Ludovic Jankov are in charge of this new activity. Both share a strong customer culture, forged from their previous roles. Emmanuel Chabaneix served as the Customer Service Manager for subsidiaries in Americas and Ludovic Jankov served as the Opportunity Manager, supporting all Haulotte subsidiaries.
A factory dedicated to reconditioning: the Restart Center
« The second-hand reconditioning offer concerns machines that have been taken over by Haulotte during fleet renewals of customers, » explain Ludovic and Emmanuel.
« With the Restart Center, the group will be able to market machines that have been brought back into compliance « out of the factory, » Emmanuel emphasizes.
This manufacturer's offer brings real added value to the machines and allows customers to quickly build up or expand a fleet at a reduced investment cost.
The RESTART Center is the first manufacturer's reconditioning center for used aerial work platforms in Europe, with a covered area of 3,000 m². It capitalizes on a high-performance industrial tool and the technical know-how of the Haulotte teams.
« Second-hand is a very important market in general, especially in the current economic climate. With the RESTART by Haulotte offer, customers benefit from immediate availability of machines with a lower investment, » explain Emmanuel and Ludovic.
« The diversification of our offer towards second-hand MEWP is therefore a strategic development axis. It will allow us to reach new customers and to propose associated service offers such as the warranty extension or the maintenance / repair / spare parts service to existing customers, » adds Ludovic.
Haulotte offers three used aerial work platform reconditioning packages to meet all needs and budgets:
– Verified: machines (up to 15 years old). Restoration of all inoperative functions, no aesthetic alterations.
– Certified: machines (up to 10 years old). Optimized reconditioning with some aesthetic touch-ups possible.
3 month warranty.
– Certified +: machines (up to 6 years old). Complete technical and aesthetic reconditioning. 6 month warranty.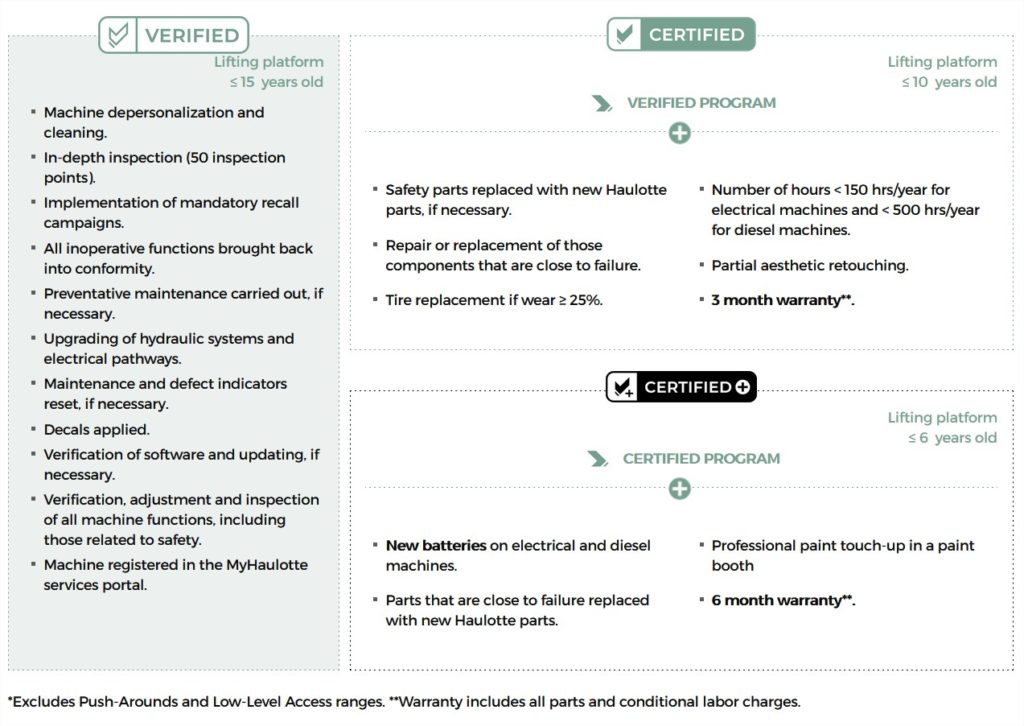 Each aerial work platform is selected and carefully inspected by the technical experts at the RESTART Center. More than 50 control points are checked according to the Group's standards before being considered operational.
A certificate attests that the machine complies with the regulations in force at the time of manufacture.
Haulotte is thus actively participating in the circular economy. By buying back and refurbishing used machines, the Group is rethinking the life of its machines and extending their life cycle. This reconditioning work goes hand in hand with a more responsible management of resources to reduce overall energy consumption.
The construction sector's response to environmental challenges?
Kiloutou's example