Kiloutou, France's number two equipment rental company, launched its iMPAKT range back in October 2021. This new eco-friendly range offers more than 3,500 electric or hybrid vehicles designed to help customers reduce CO2 emissions on worksites. Meet Stéphanie PLOUVIN, product manager, and Audrey MICLARD, Kiloutou's sustainable development director.
Why would you launch this new IMPAKT product range?
Audrey Miclard: I feel like we are at a turning point. Nowadays, we have the ability and the responsibility to provide our customers with more responsible and sustainable equipment, that will help them reduce their carbon impact on construction sites. Kiloutou was the first rental company in 2012 to communicate its machines' CO2 emissions. After raising awareness, it was time to take action. In 2020, we committed ourselves to reducing our direct emissions by 40% down by 2030 by rethinking our vehicle fleet's fuel usage and our daily energy consumption in our buildings. If it's a good start, it only represents 6% of our emissions.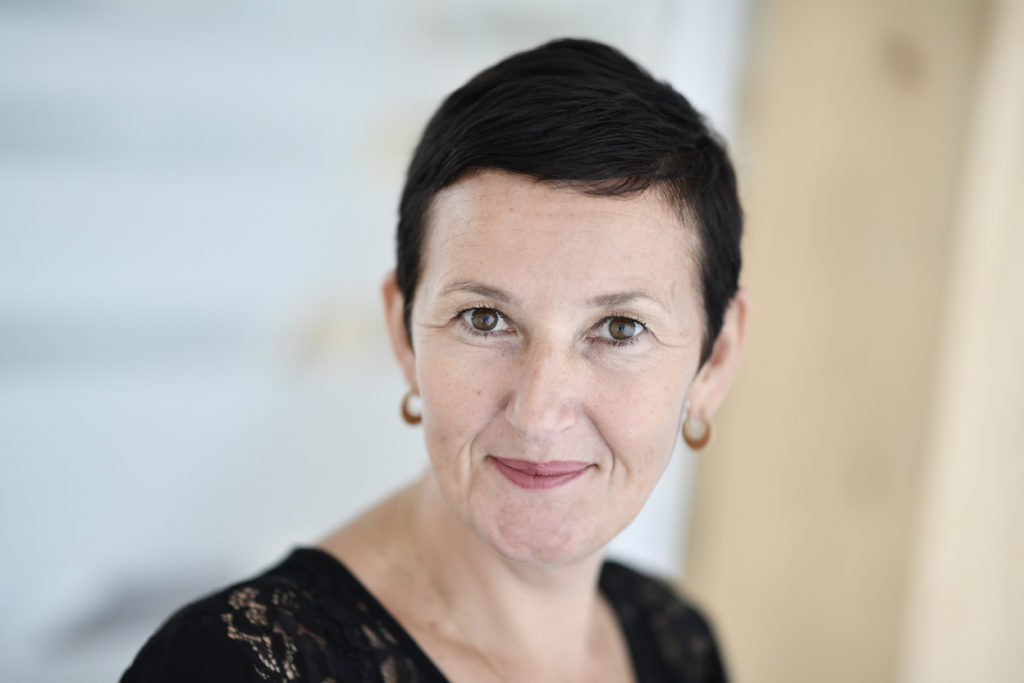 We also had to tackle the remaining 94%, which would take place at our customers' premises. Equipment rental, linked to the economy of functionality, is a great solution to reducing CO2 emissions. It allows customers to emit between 30 and 50% less CO2 than they would when building their own fleet. Although machines represent 2/3 of the CO2 emission sources for a rental company like ours, fuel consumption remains the primary CO2 emission source.


Stéphanie Plouvin : When we launched the IMPAKT range back in 2021, it was just the next logical step to take. We have 3,500 new machines that use alternative electricity, hybrid or dual-energy power sources, that can easily replace thermal equipment from an user-experience and performance point of view. The IMPAKT range includes earthmoving equipment, such as excavators and loaders, which were more widely available on the market. For 2022, our focus is on lifting equipment like articulated boom lifts, 4×4 scissor lifts and hybrid boom lifts.
As part of the IMPAKT range, how many lifting pieces of equipment do you have?
Stéphanie Plouvin : We are in the early stages of including lifting equipment in our IMPAKT range, as of now the market offer is still very new and impacted by supply difficulties. However, in 2022 our investments have doubled compared to 2021. Lifting equipment development represents a significant part of our total investments.
We are accelerating the development of our IMPAKT aerial work platform range. This is something we have been working on with our partner Haulotte. We found a way to make it work with the Pulseo range, the 100% electric 4×4 articulated boom lifts, and the 15- and 18-meter scissors. We have communicated a lot about these products, to spread the word to our network and introduce the machines to our customers.
How do you decide which machine will or will not integrate the IMPAKT range?
Stéphanie Plouvin : The equipment must work with alternative energy and must be able to replace thermal equipment: this is the main criteria. We have four product managers who constantly monitor the market. As soon as they identify a product or an opportunity, we are organizing a meet-up with its supplier. At Kiloutou, we have a test center where we analyze machines' performance, compliance, and safety. Then we decide if we go or not. 
Some of our suppliers are also accompanying us on this journey by allowing us to rent pieces of equipment that we make available to our customers to get their feedback. This allows us to anticipate problems linked to usage or infrastructure. Based on this feedback and analysis, we then proceed to the equipment listing.
Is this the end of thermal equipment on construction sites?
Audrey Miclard: We are, personally, going to reduce the proportion of thermal equipment in our fleet, but we don't know yet at what rate. According to a study we conducted with Arthur D. Little, thermal equipment will still be significantly present on the market till 2030, between 30% and 60% for small earthmovers. In the long-term, it will depend on the manufacturers' ability to develop new generations of machines, with technologies such as hydrogen. That's why we organized the « Sustainable Equipment Meetings » to mobilize the entire industry: rental companies, suppliers, customers, and trade associations. We need to meet with direct actors in the industry and make suggestions to accelerate our equipment energy transition.
At the moment, alternative materials are 20 to 150% more expensive than others. As long as they are, they will be more difficult to sell. So, we will need help from institutional bodies to reverse the situation and make a difference. For Kiloutou, there is a real impact on our business model and strategic choices for the future. But we are only at the beginning of this transition. The cost of batteries and the manufacturing of electric vehicles should surely decrease with volume.
What are the concerns of your clients in the construction industry?
Stéphanie Plouvin : Construction companies are committed to reduce their CO2 emissions and are now waiting for additional options from rental companies. When they are testing electric equipment, they share with us their concerns on autonomy, performance, charging time, the infrastructure required for recharging and the period of adaptation. We must be attentive to our customers' needs to provide them with the best equipment. Our expertise allows us to accompany them throughout this transition.
Audrey Miclard : These materials will make a change in the way we manage construction sites. They emit little CO2, few fine particles and make less noise. It is very important for the construction workers' health and residents. From a logistic point of view, construction sites would even be able to be taken place early in the morning or even at night without disturbing locals and the surroundings. This will also lead to major changes for us, such as the use of electrical energy on construction sites instead of RNG.
How are you accompanying your clients and teams throughout this transition?
Audrey Miclard: To support our customers and our teams, we have published the IMPAKT Guide to break prejudice and explain the benefits of alternative materials. We have also organized the « Sustainable Equipment Meetings » to raise awareness in the industry. During meetings with our customers, we always take the time to show them the carbon footprint of the machines they just rented and suggest alternative solutions they could use in the future. We believe that accountability matters. For this reason, we always have double accounting: one in euros and one in CO2 emissions.
Stéphanie Plouvin : Our teams are aware of the challenges that go with the energy transition. They are taking training courses, but they already know about electrical equipment. We have regular exchanges with manufacturers. For example, on June 21, we organized a « Live » event with Haulotte product managers so they could present new electric equipment to our team members and answered their questions.
The correct loading of MEWPs
Our guidelines to avoid any bad surprises