Loxam is the European leader in the rental market of equipment and tools for public work, construction, industry, green spaces and services. With a pro forma turnover of €2.3 billion in 2019, 1,100 agencies in 30 countries on 4 continents and 11,000 employees, the group is now N°4 worldwide in the industry. With a fleet of 650,000 pieces of equipment, Loxam has the largest fleet of all equipment in Europe and the third largest in the world for lifting equipment. Loxam Access France is a division of the Group specialised in elevation equipment rental, up to 70 meters, with or without operator. Loxam Access as a specialist is N°1 in France in its sector of activity.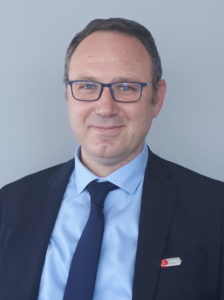 David Gravez (Technical Director, Loxam Access). Trained as an industrial engineer, David Gravez joined the Loxam Group in 2000 as a Regional Technical Manager for Northern and later, Eastern France. He then held the position of National Manager and then International Technical Manager in the Group's Hardware Division for 15 years. In 2018, he was appointed Technical Director of the Loxam Access France subsidiary specialised in the rental of lifting and hoisting equipment.
How long has Haulotte been your partner?
Haulotte is a historical partner of Loxam, whose collaboration has existed before my arrival 20 years ago. They are two Groups with similar expansion: launched in France, they both succeed in their international development. It was therefore logical that these two leaders, one in the design and manufacture, the other in the rental of lifting equipment, should meet and collaborate together.
Do you remember the first machine you bought when you started working with Haulotte?
The very first Haulotte machine I had in operation was an HA16 PX. It was a 16-meters high articulated all-terrain aerial platform that had the particularity of offering a large working envelope, with a horizontal offset of more than 9 meters and continuous 360° rotation of the turret.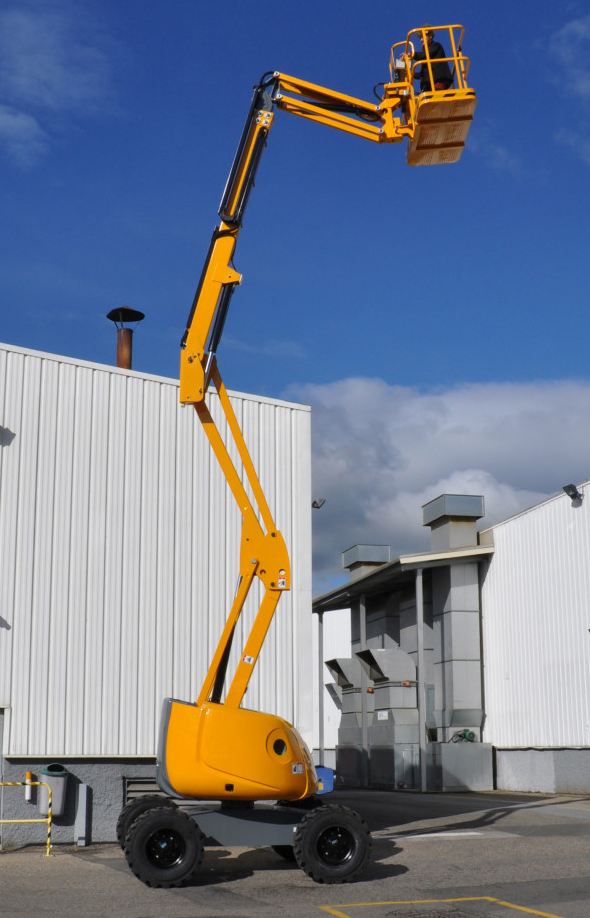 How do you analyse the evolution of the equipment rental market over the last 20 years?
When I joined the Loxam Group in 2000, our activities were mainly focused on the rental of construction equipment, in particular for construction and maintenance of road infrastructure: roads, highways, bridges and pavements. At that time, requests for the rental of lifting equipment were very low. Our Rental agencies (generalists) had 2 or 3 aerial work platforms in their fleet, whereas today they have between 15 and 20.
Then the market changed. Also, to meet the increasing demand of our customers for elevation, Loxam has created a specialized division: Loxam Access. The objective was to offer them the widest and deepest range of equipment and also, the advice of a specialist when working at great heights. Over the years, Loxam Access has become the leading specialist rental company in France with 43 agencies and nearly 500 employees.
Overall, over the last 20 years, the rental market has become both diversified and more complex. Construction sites have grown in height and the demand for lifting equipment has exploded with ever-increasing working heights. Our customers need to be able to work both outdoors and indoors, in a wide variety of workspaces, in all weathers and throughout the year, with increasing constraints in terms of efficiency and safety. Demand is therefore evolving towards more efficient, but also more versatile machines. The « service » dimension has also taken on major importance for all our customers.
What is your strategic vision in the rental market for the next 20 years ?
Customer demands are constantly changing and evolving. Therefore, Loxam is always looking to innovate and offer new ranges of equipment to meet them. « Low-emission » equipment, electric, hybrid, dual-energy or gas, but also with greater safety thanks to new on-board technologies. Responding to its customers requires adapting and « reinventing » ourselves and therefore constantly thinking about new solutions or services.
Moreover, as we can see today, the demand is tending towards more digital technology. The Haulotte Quick Positioning mobile application is a good example of this. It allows our customers to choose upstream (virtually thanks to augmented reality) the Haulotte machine that suits best to their work environment. The development of intuitive and intelligent man/machine interfaces is also highly appreciated. Finally, the rapid and widespread democratization of worksites designed using BIM platforms  (or Building Information Modeling which is an intelligent process based on 3D modeling), is definitively tipping the construction sector into the digital universe.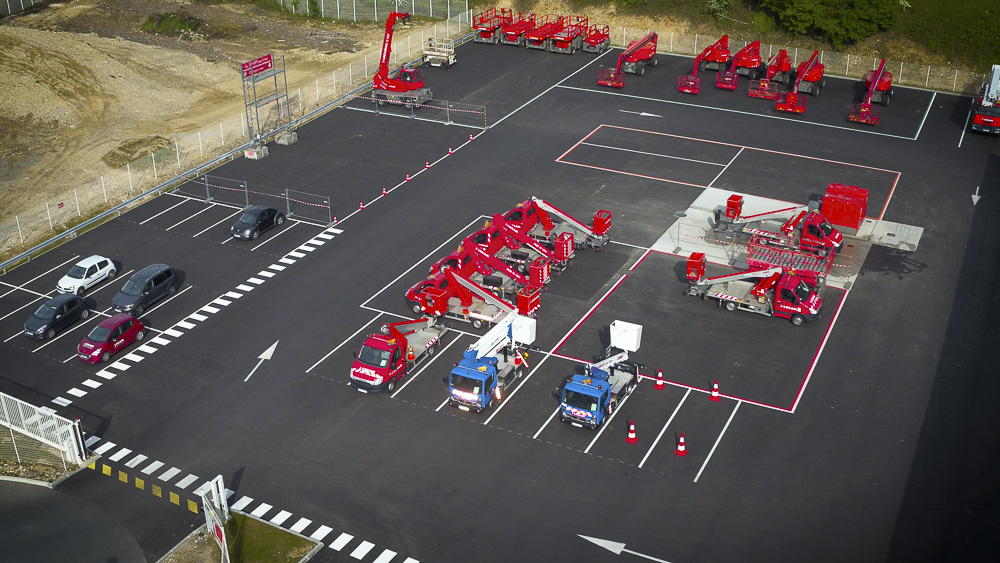 In your opinion, what are the main factors that will increase "nacelle" coverage? Additional services, more product innovation, new applications in the MEPP industry?
Simplicity, safety and health, service and performance. Due to the diversification of our customer base and the range of machines offered for rental, we have all types of customers (more or less experienced) who are in need of renting all types of machines. We therefore prefer machines that are easy to handle and operate in complete safety. Then, all services, whether it is general information, technical documentation, tutorials or maintenance related, or accessible training from digital tools, become essential. Finally, performance, with versatile machines that can work indoors and outdoors, in constrained environments, always higher and whatever the weather.
To conclude, on this subject, I would say that the future belongs to the new generation of « low-emission » equipment that is more respectful of the health of users and contributes to reducing nuisances.
We are only at the beginning, but the increasing of « Low Emission Zones » is leading the market towards the rental of less polluting and less noisy lifting equipment. Haulotte is one of the first manufacturers to offer a new « all-electric » range. The market is in full bloom but in 10 or 20 years it will be the norm.