Established in 2009 and based on Réunion Island, Promatex Océan Indien is a lifting equipment sales, rental and maintenance company. With a "Premium +"top of the range niche, Promatex O.I. offers 3 types of equipment: 5 tons+ forklifts (Hyundai exclusive distributor), pallet trucks, electric pallet stackers, reach trucks (Jungheinrich exclusive distributor) as well as scissor lifts, articulating booms and telehandlers (Haulotte exclusive distributor).
What can you tell us about your current activity positioning on Réunion Island and in the Indian Ocean?
Promatex has just celebrated its tenth birthday. Our company offers lifting equipment sales, rental and maintenance services, primarily on Réunion Island. These three activities are equally balanced, each one representing more or less one third of our turnover.
Since the beginning, we have clearly been working in a Premium+ niche and have decided to rent and sell only top of the range equipment. We have an exclusive agreement with Haulotte regarding our range of scissor lifts, articulating booms and telehandlers, all of which are very popular among local professionals.
Thanks to our workshop and our team of 5 technical experts, our company primarily distinguishes itself from competitors by its level of expertise and its reactivity regarding maintenance and repairs. We operate on any type of equipment, any brand and are very flexible: we can work on site or at the workshop when heavier interventions are required.
Why did you choose to become an Haulotte exclusive distributor regarding your lifting equipment range?
First and foremost, for the technical quality and the wide range of Haulotte products, which are totally in keeping with our top of the range niche. In addition, Haulotte is a reputed and very popular brand among Réunion Island professionals, including in mass distribution and in the construction industry, which represent our main clients in this area.
Then, it is also a question of reactivity. As for equipment sales, we only work upon order and Haulotte delivery times are always between 5 and 8 weeks, which is a real asset when working in the Indian Ocean.
Finally, I also have to mention the technical training provided by Haulotte. As stated above, maintenance and repair constitute one third of Promatex's activity. This is truly a competitive advantage in our overall range of services. Promatex is well-known and recognized for its level of technical expertise and its reactivity, partly thanks to our partnership with Haulotte. All our technicians have been trained in repair and maintenance at the very production sites in mainland France and our workshop manager has also taken an advanced training at the French headquarters of the group.
What is your current vision of the economy on Réunion Island and in the lifting equipment market?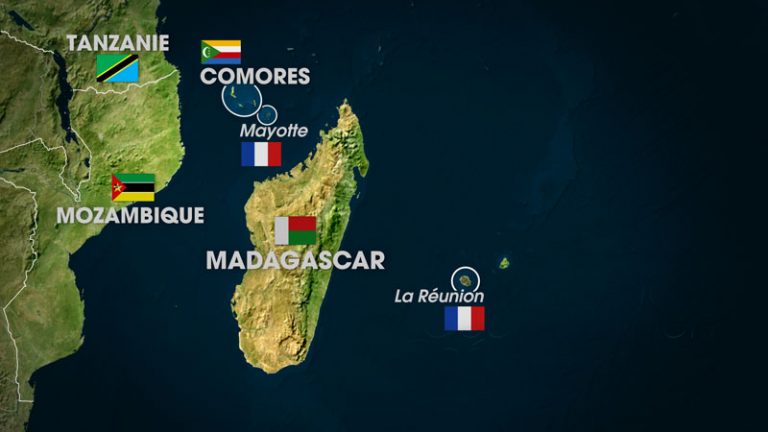 For about twenty years, Réunion Island has been by far the fastest growing French région (administrative area) in terms of economy. This dynamic has been combined with an expansion of mass distribution, public infrastructures, construction industry, tourism and hotel business. Réunion Island has built a lot during that period: warehouses and depots, residential and office buildings, street furniture, hotels, etc. This has boosted the demand for lifting equipment (rental, sales, repairs and maintenance). Since its creation ten years ago, Promatex has a similar dynamic, with steadily increasing revenue and very interesting perspectives.
What are the specificities of the lifting equipment market on Réunion Island?
We predominantly have a small to medium equipment market, where working height rarely exceeds 20 meters. Local professionals also give preference to top of the range, robust and reliable equipment ensuring maximal safety. The demand is also very centered on machines that are fast, multipurpose and easy to handle.
In this regard, Haulotte telescopic booms (ranging from 8 to 43 meters) ensure very good outreach and their speed make them perfectly appropriate tools for shipyards, construction and maintenance operations, etc. We mainly work with H14TX and H16TPX models. Articulating booms, whose working height does not exceed 20 meters, are also acclaimed by our customers. They can be used in narrow spaces, with a suitable supporting chassis size allowing rotation within the given size.
Finally, Haulotte scissor lifts, with wide work platforms ranging from 6 to 18.5 meters high, are also used by many of our customers in Construction and Public Works, cleaning companies and repair firms working at heights and (again) mass distribution…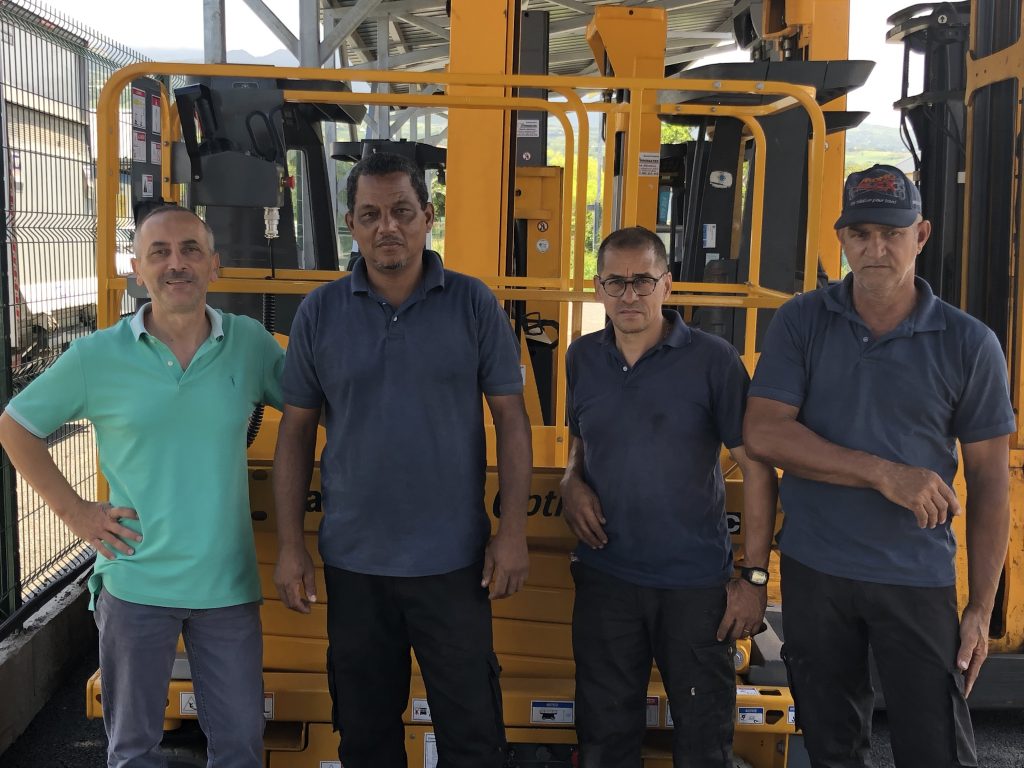 In your opinion, what will be the future trends? How do you see the development of Promatex in the near future?
Regarding the overall lifting equipment market, we are heading towards higher working heights than in the past. We are building higher and higher – which is pretty new – but on an island such as ours, the surface is inevitably limited. As a consequence, we are more and more looking up to the sky and this trend will only increase. Working heights now tend to exceed 30 or even 40 meters…
The demand for rough terrain and 100% electric equipment is also increasing. They are more multi-purpose and allow working both inside and outside, which is a real asset for our customers. They also pollute less, which is not insignificant on Réunion Island, where environmental and ecological considerations are very present and important. We are actively involved in reducing carbon emissions and noise pollution.
As for Promatex activity, we are developing our range of sales and rental services, with a growth of short-term rental. We are also going to further expand our repair and maintenance services. Our technicians handle any type of machine and any brand. Some competitors even ask for our technical assistance when they are no longer able to cope. This is both a strength and major development strategy for us.
This is why we have great expectations regarding our partnership with Haulottte and their training department.