In this alphabet book, we decided to associate each letter with a people and material lifting equipment term. From Activ'Shield Bar to zero tail swing, let's go back together on some Haulotte technical words. This list is obviously not exhaustive ! 😊
Some of our machines are equipped with non-marking tires. Suited for indoor applications, they deliver maximum traction and stability and do not leave driving marks on your flooring.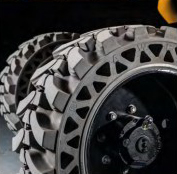 The oscillating axle adjusts the position of the axle to adapt to the terrain and keep the wheels in contact with the ground for optimal adherence. Thus, the equipment can operate anywhere, even on the roughest terrain.
PULSEO is Haulotte's range of all-terrain electric mobile elevating work platforms. They offer a multitude of new opportunities because of their electric architecture and silent operation, all with optimal performance.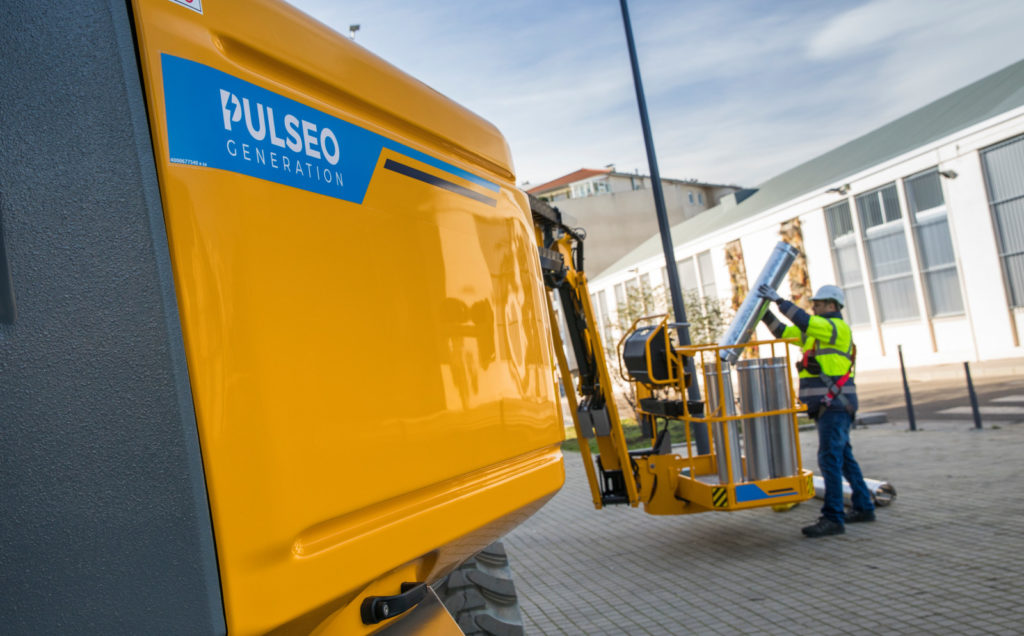 The free Haulotte Quick Positioning app helps you to identify the most suitable boom for the evolution and working area you want to reach within a few seconds.
Haulotte RTJ (rough terrain with jib) range of articulating and telescopic booms is designed to work in the most restrictive environments and tackle the most demanding projects. RTJ booms offer the safest solutions on the market for working at heights, increase the productivity of your construction sites and optimize the uptime of your machines.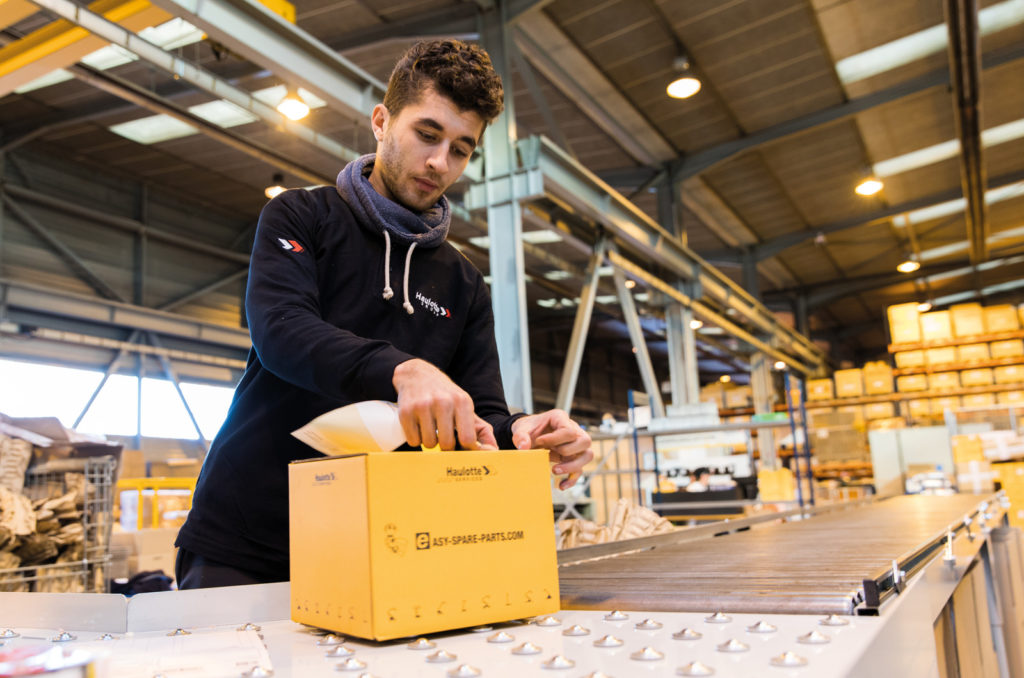 Only genuine spare parts are designed to work with your machines seamlessly. They are tested to ensure user safety, absolute reliability and an optimized service life and residual value of your machines.
Tool trays provide workers a place to store their tools or small materials when working at height. Easy to install, they enhance workers' efficiency and productivity and eliminate potential tripping hazards.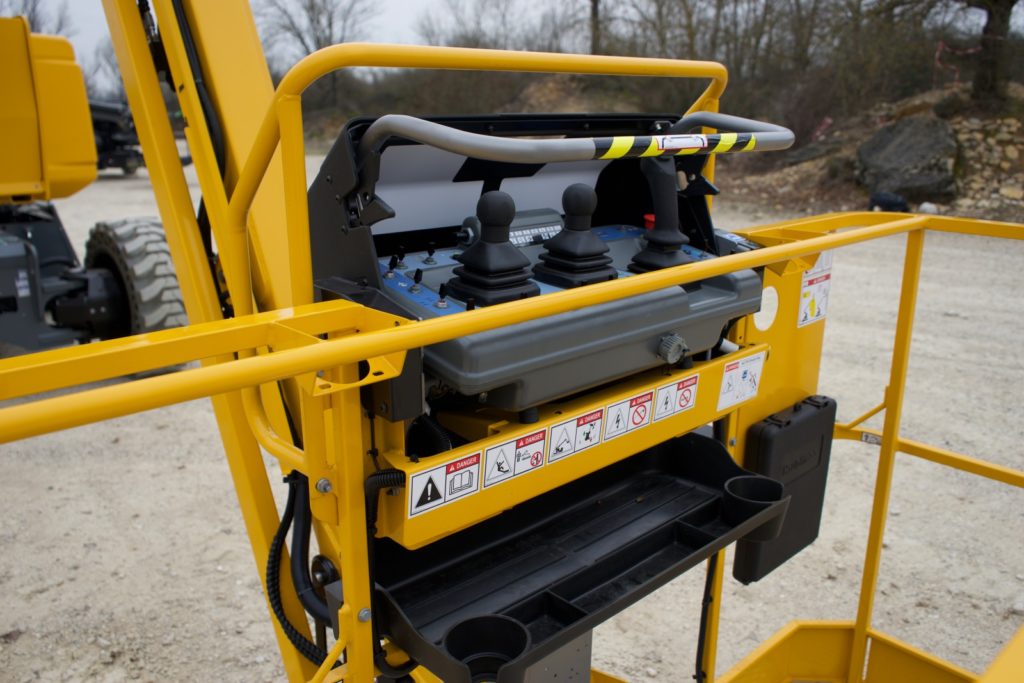 On HTL, UV protection is particularly appreciated in very hot environments. It can reduce the temperature of the cab up to 6°C / 10°F. There are 2 different protections: mirror film at the top of the cab and transparent films on all other widows.
Trend is towards versatile machines. Contractors are looking for equipment that can complete various application in a construction project to reduce the costs and enhance efficiency. Haulotte is thus developing multi-purpose machines adapted for construction, finishing, maintenance, landscaping, or events.

The working envelope (or work area) is a graphic representing the reach area of a boom lift, i.e. the accessible height and outreach of the platform.
At Haulotte, equipment performance is a priority. Our wide range of machine is renowned for its reliability, robustness, and outstanding productivity. Our teams are constantly innovating to move all the boundaries as far as possible.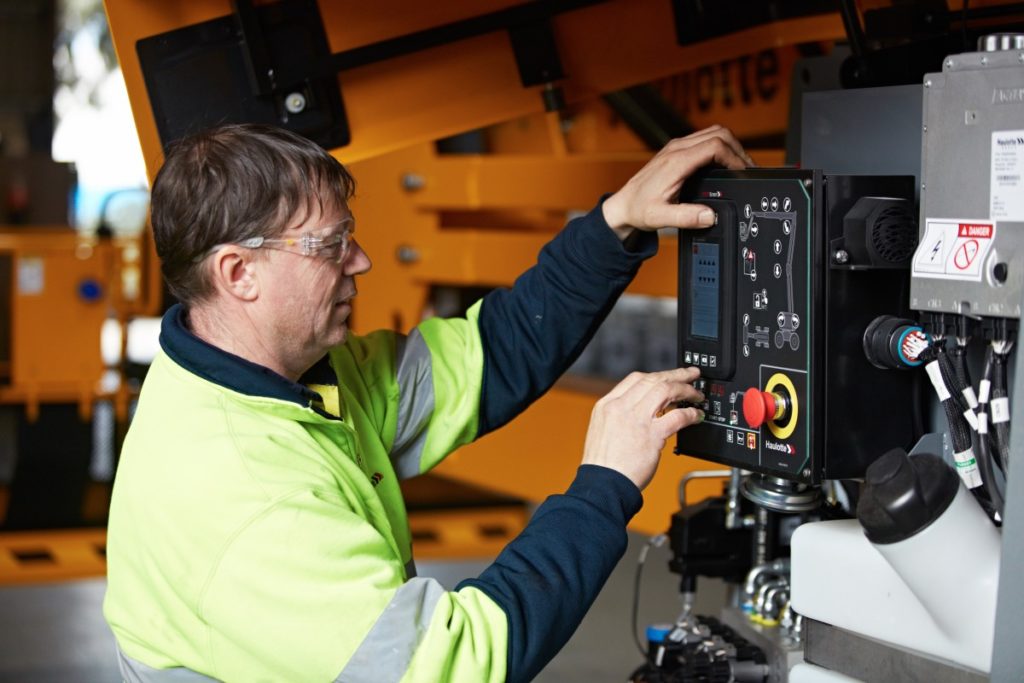 Y as Yearly Maintenance inspection
Haulotte MEWPs require a maintenance inspection after one year of use. It includes preventive maintenance (draining, greasing, filter replacement…) as well as an overall control of the equipment (aspect, deformation).
The zero-tail swing (ZTS) design allows workers to operate in confined spaces, as long as the chassis fits the area. This feature reduces the risk of rear-end damage, which means the operator can fully concentrate on the job on hand.