Marine Fargetton (Digital Product Owner, Haulotte Services) joined the Group in 2016 in the Digital Services department. In the Haulotte digital ecosystem, she is in charge of digital products for the Technical Service and Supply Chain businesses. She is also responsible for the product roadmaps, their performances, the evolutions that need to be made according to user expectations, budget and KPis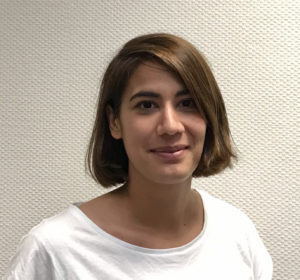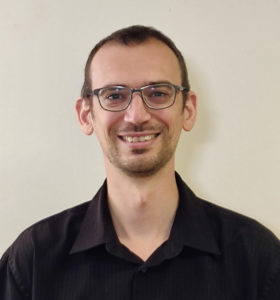 Ludovic Lemarchand (Innovation Project Leader, Haulotte Innovation). With an engineering background in electronics and digital technologies, specialized in embedded software development, Ludovic joined the Haulotte Group in 2015. Within the innovation department, he has worked on various technological development projects: embedded computers, human/machine interfaces and new mobile applications
For the last few years, Haulotte has been developing mobile applications for its clients. What can you tell us about these collaborative projects that bring together different departments of the group?
Marine F.
We have consecutively developed two new mobile applications that are at the disposal of customers and users of Haulotte machines, both of the apps were launched during the INTERMAT exhibition in 2018. Haulotte Quick Positioning, which allows all rental companies, distributors and operators to identify in advance, thanks to an augmented reality interface, the aerial work platform which is the most suitable for the area of development and work that is considered.
Haulotte Diag is an innovative application that allows mobile technicians (internal or external) to remotely diagnose every Haulotte machines. The development of these new mobile apps is the result of a transversal collaboration between different departments of the group, of which Ludovic and I are part of.
Ludovic L.
Haulotte Diag in particular, is a complex application, that required an intense collaboration in between our innovation services, R&D, IT&S, the Haulotte Services department and two external specialists.
It is a truly intelligent diagnostic assistant, it works with a wireless VCI (Vehicle Communication Interface) box, compatible with all the machines in the range. Wherever the technicians are, they can upgrade, troubleshoot and calibrate machines via USB or Wi-Fi connection. The application provides the same user experience online or off-line. It has been developed in several successive cycles, adding-in new features each time.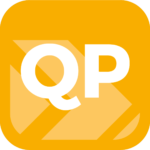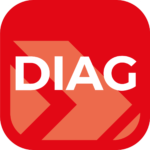 What do these different development cycles correspond to ?
Ludovic L.
This interface was first developed and offered on PC. It quickly became an indispensable tool for all technicians, even though it is a bit "heavy" to use on the move due to the weight of the equipment needing to be transported. In order to facilitate interventions in the field, we then assured (in 2018) its migration to mobile applications (iOS and Android).
As a third step, our internal technical department and one of our "Key Account" customers suggested that we include an embedded software update feature. It was a very interesting idea but complex in its realization.
Today, Haulotte has nearly 80 different machine models and 90 different embedded softwares. Updating them is always a delicate operation and a major challenge in terms of maintenance costs and security.
Today Haulotte Diag allows technicians to diagnose the operating status of each machine in every detail. It also allows them to modify options, to set, calibrate and check all the sensors and safety parameters to get the machine running as quick as possible.
Marine F.
These different development cycles have allowed us to bring intelligent solutions to all the challenges we were facing. First of all, the unified interface had to be as user friendly and intuitive as possible. A very important work of UX-Design was done in order to make this interface and the user paths, intelligible and easy to use.
Diagnostic pathways have been designed so that technicians could approach them in 3 different ways. This makes it possible to overcome the most complex repair operations and to obtain cross-check diagnostics to ensure maximum safety. Then, the application proposes maintenance protocols to the technicians, step by step and with images.
Finally, this application has to be able to work off-line for all the technical interventions that will be happening in white spaces (undergrounds, tunnels, etc.) and anywhere around the world. And this is the case today. Each technician can pre-download on the field, the software he needs on his application and operate without any internet connection.
So this is an application with an international dimension?
Marine F.
Absolutely. Today, Haulotte Diag accompanies more than 2.000 technicians worldwide. The application is available in 12 languages (French, English, German, Spanish, Portuguese, Italian, Romanian, Russian, Turkish, Chinese, Korean, Japanese).
Ludovic L.
The synchronization of the application with our Cloud databases also allows all technicians, wherever they are in the world, to benefit from the latest updates and relevant information at the exact moment they need it. Each of them is also invited to bring up comments, advice and feedback to share with the community. This is a true collective intelligence.
Are any other developments or applications planned anytime soon ?
Marine F.
The development of new digital services is an extremely strong focus of the brand strategy. Mobile technical support applications are a must for our customers. They have direct and positive impact on the Total Cost of Ownership (TCO) allowing maintenance operations to be optimized. They will continue to expand and grow. Our after-sales service and spare parts interfaces also regularly offer new functionalities.
Ludovic L.
Several projects are currently being developed, by the end of 2020 and beginning of 2021 we will be in the position to announce new services with high added value for our customers.