From November onwards, LOXAM is offering LOXGREEN, a new label dedicated to more environmentally friendly machines. A « green » brand for this major equipment rental group with a new offer consisting of electric, hybrid, bi-energy, Stage V or natural gas-powered machines. Haulotte's electric and low-emission machines are already playing a central role, particularly those in the PULSEO Generation range.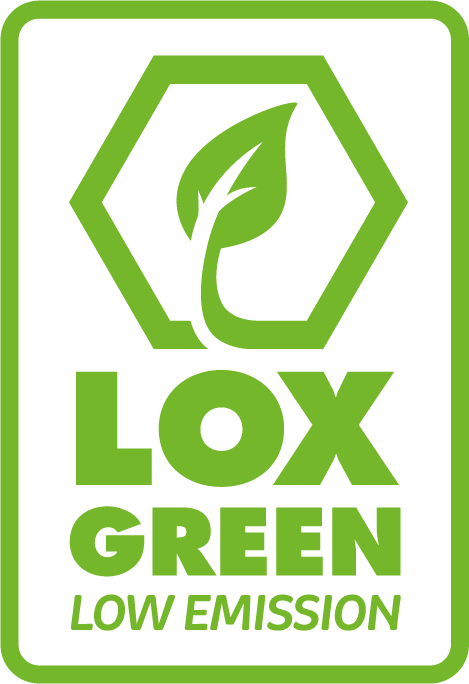 LOXAM will inaugurate 20 branches branded LOXGREEN by the end of the year. The first of these agencies has just been « labelled » on Tuesday 17 November in Colombes (92) in the Paris region.
With around twenty Haulotte eco-friendly machines, and the delivery of two 20-metre Haulotte articulated booms HA20 RTJ Pro Stage V and HA20 LE Pro from the 100% electric Pulseo range, the Haulotte group was the preferred partner for this launch.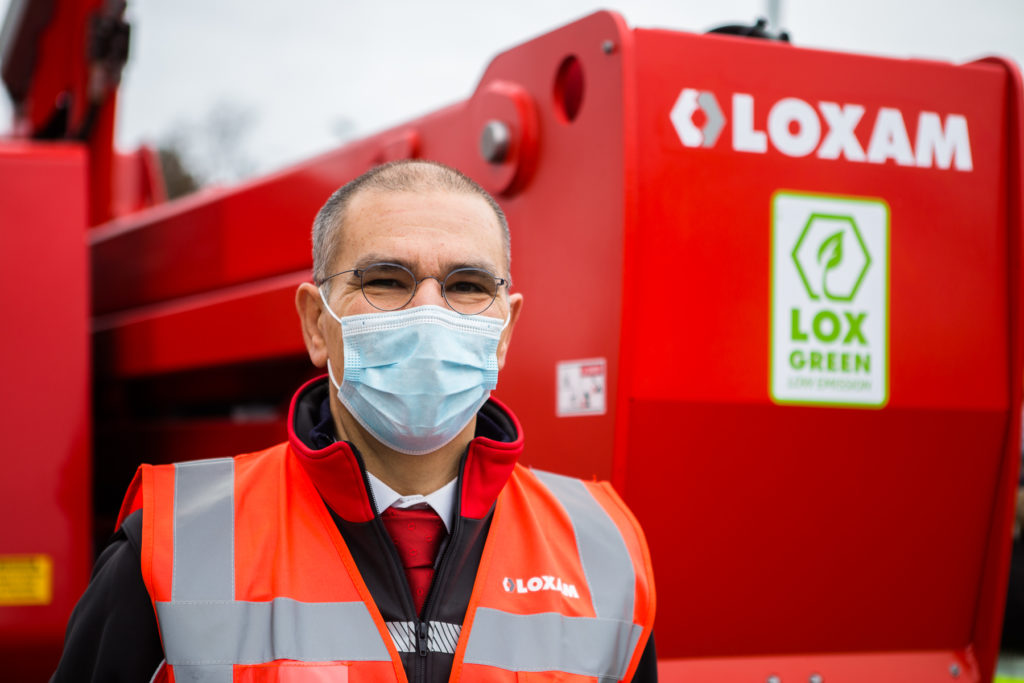 Thierry Lahuppe, LOXAM Equipment Director :
This is an important moment in the life of the LOXAM group. This policy of energy transition has been underway for several years with us, but the launch of LOXGREEN with a specific range of machines, agencies and a range of dedicated services is a rewarding step.
Maud Carcy – Bessette, LOXAM External Communication Manager  :
We are at the very beginning of the launch of this range. LOXGREEN is a new brand in its own right dedicated to the Low Emission machines in our fleet. This inauguration opens a new door to the renewal of our fleet of equipment over the next ten years.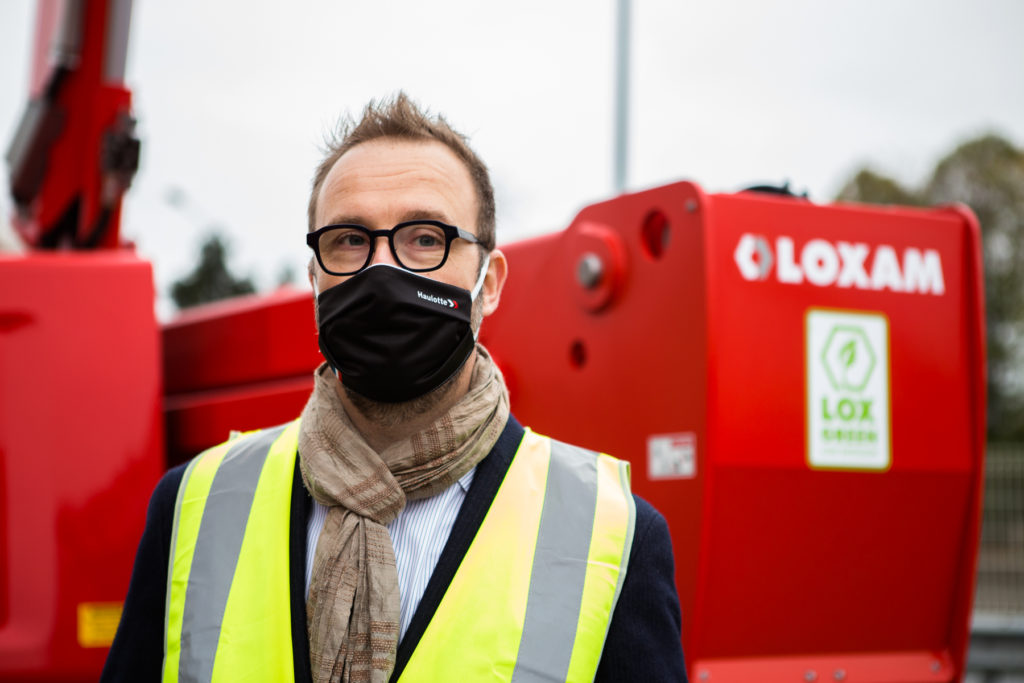 Guillaume Van Hoeck, Haulotte Key Account Manager in Europe :
This first phase of investment by the LOXAM group has added to their new Low Emission offer, with the delivery today of the first model of the HA20 LE Pro articulated boom from the 100% electric Pulseo range.
Haulotte is committed to the rapid delivery of Pulseo machines on order date, in order to serve LOXGREEN branded agencies quickly. All these agencies are located on the outskirts of the main French cities, where the demand for eco-responsible equipment is highest. 
Patrick Murris, Haulotte M.D. Europe & Africa
The launch of LOXGREEN is an extremely important event for Haulotte. We want to support them as best we can in promoting eco-friendly materials. Our two groups are, in this respect, completely in phase, as Haulotte has already announced since the launch of the new Pulseo generation in 2018: we will now only design all-electric, eco-friendly and non-polluting machines. This is a strong and committed turning point.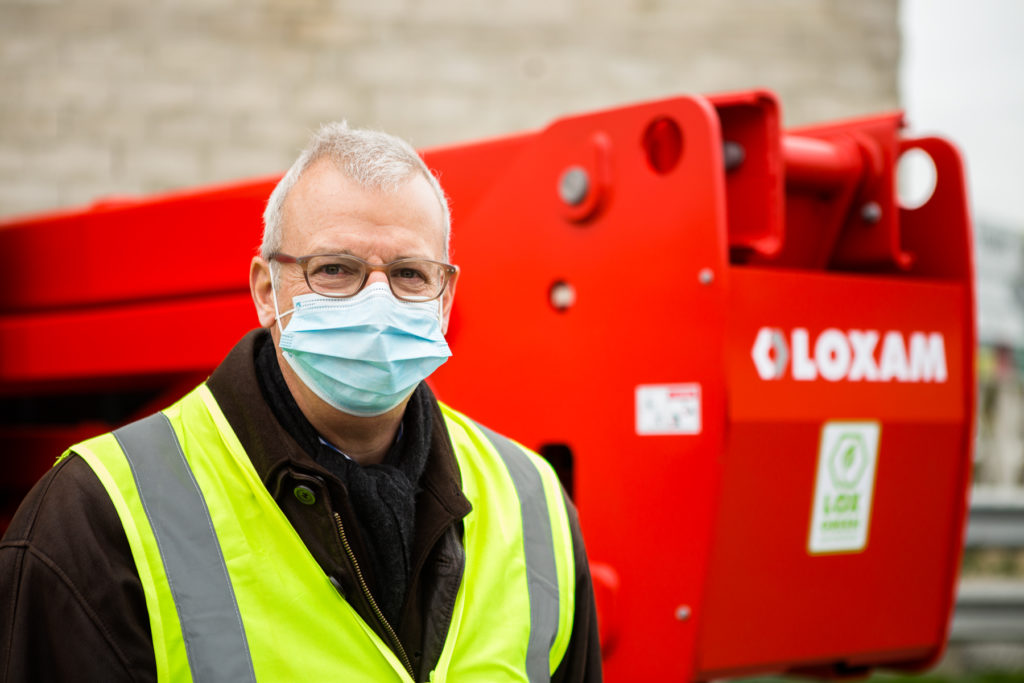 Today, legislation, supply and demand for eco-responsible equipment are converging in a positive way. The LOXAM group has a strong desire to be an active player and promoter. We need to be prescribers with an innovative vision of the equipment rental market.
For the time being, demand is mainly coming from our key accounts (Bouygues, Eiffage, Vinci, Spie Batignolles, Léon Grosse, etc.), which have a strong CSR policy and are able to invest in a medium- to long-term future. However, if we listen to the feedback of all those who actually drive these machines, whether they work for large clients or VSE/SMEs or whether they are craftsmen: « to try it is to adopt it ». These machines, which are less polluting, less noisy (even silent) but always more efficient and powerful, are popular with those who drive them. They are more comfortable, safer and easier to handle.
A training completes the delivery of eco-responsible machines for LOXGREEN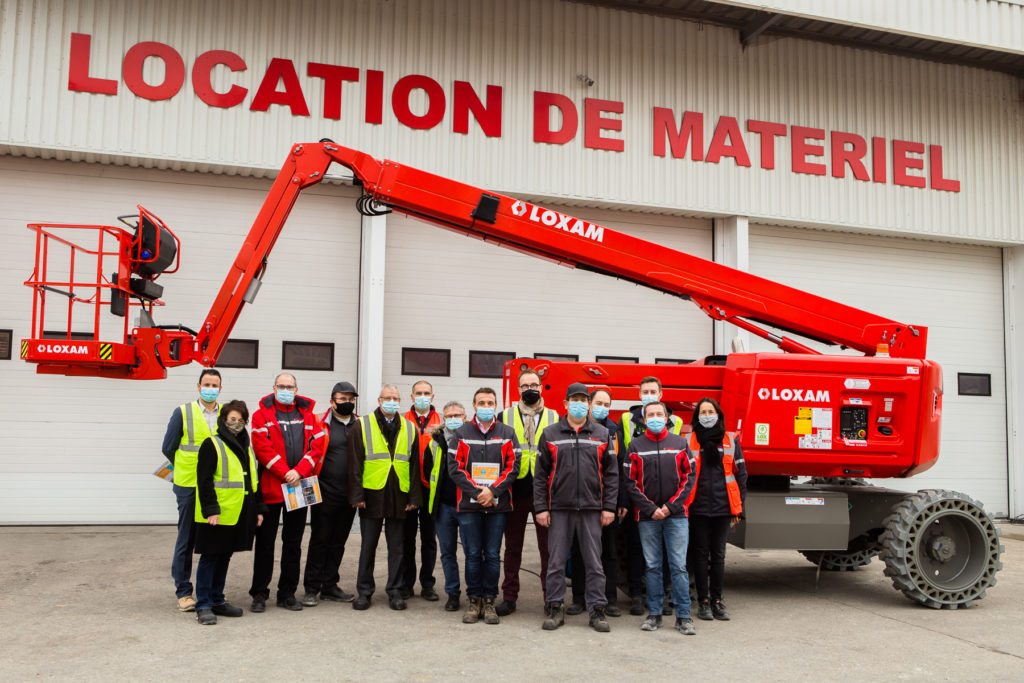 The aim of this training course is to introduce LOXAM sales representatives and technicians to this new machine. It also involves answering all questions and queries and then helping them to operate this new generation machine. Finally, we also wish to help them to put forward the commercial arguments in order to optimise the rental of this type of equipment.
This involves, for example, correcting certain untruths that can sometimes be a hindrance to buying or renting. These new machines from the Pulseo range, for example, which are more expensive at the start, are not more expensive on arrival. They consume less energy in use and are made to last longer: 15 years on average against 10 to 12 years for the more classic machines currently on the market, with a much lower carbon footprint.
There is therefore an in-depth information and education work to be done. In Europe today, France is slightly behind in terms of usage, supervision and legislation, but the momentum is very strong and this gap will soon be filled.
For LOXAM's sales teams, the questions that most often come up concern price differences, specific performance and power requirements and, very importantly, battery autonomy and recharging. When and how to recharge batteries? Over the years, Haulotte has developed innovations that have made it possible to reduce consumption, noise and the emission of polluting particles on all its models, to the point where today, with the new Pulseo generation, we have machines that are almost emission-free.
Haulotte is a partner of choice for all this, with very regular commercial and technical meetings. We benefit from continuous high-performance training, combined with our availability and ability to listen to our clients. We always have a dedicated contact person, followed by quick and concrete answers.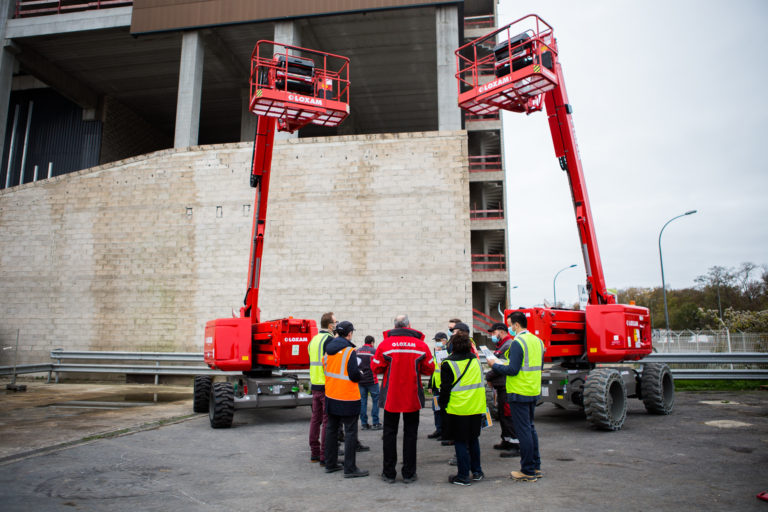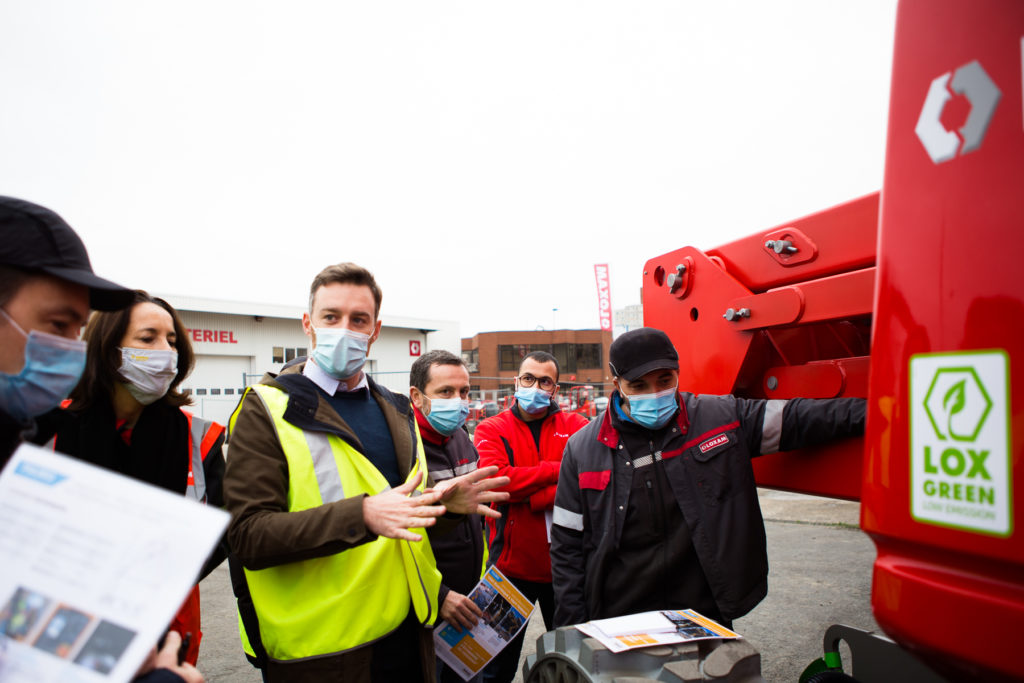 We have already scheduled around ten training sessions to support LOXAM's sales and technical teams in France. This is a first for us and for LOXAM in terms of popularising the rental, maintenance and servicing of this type of equipment. These machines are simple to handle and use but include a number of innovations and new features.
The challenge today for Haulotte is to support its customers and the LOXAM group, so that they can quickly meet with success in the promotion and rental of this new generation of Low Emission machines. Their success will be our success. It is a win-win partnership relationship with a long-term perspective.
For LOXAM it was the right time to inaugurate this new range. We are delighted to be able to carry out this launch in partnership with Haulotte.
We are on a new, positive cycle of renewal of all our machine fleets in the mid-term (10 to 15 years). The launch this November of our second machine of the new Pulseo generation, the HS15/18 E scissor lift, is also a major step forward in this direction. Demand for this new model is already very strong. These machines, which are more versatile, less polluting and totally silent, allow you to work anywhere (indoors, outdoors, basement, city centre, etc.) and at any time of the morning, evening or night.
Today, the launch of a brand like LOXGREEN makes it possible to properly identify, manage and promote the rental of this eco-friendly equipment.

The US market features
Meeting with Atlantic Aerials