Interview with Patrice Métairie, Industrial Director of the Haulotte Group and Stéphane Hubert, Director of Customer Experience.
How did you manage this crisis?
Stéphane H. : Facing this crisis of an unprecedented nature and exceptional scale, we have made it a priority to take care of the health of our employees, whatever the type of position they hold. We have adapted our organizations in strict compliance with health recommendations to limit the spread of COVID-19. This led us to temporarily suspend all production activities at our plants in France, to give priority to teleworking for the employees whose activity allows it, and to implement partial unemployment measures, while also leveraging paid holidays to allow employees to have their full salary and limit the impact of partial unemployment on the public debt.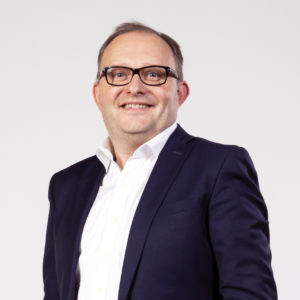 Patrice M. : Our second concern has been to ensure as much as possible the continuity of our activity, in absolute respect of the sanitary rules, in order to best serve the demands of our customers. We very quickly became aware that France would not come out of containment in a short time. We have therefore taken all the necessary cost-saving measures, by adapting our production plans, and by keeping a constant contact with our sales teams in France and abroad to understand business trends.
Stéphane H. : Between 2007 and 2009, we had already gone through an economic crisis of unparalleled proportions. We were able to manage a fourfold division of the market, a production divided by 8 in one year, and revenue reduced by two-thirds. We are therefore not hardened but prepared to face up to it. We are relying on this experience to better understand the effects of this situation, which is unprecedented, to say the least.
Today, how do you see the situation?
Patrice M. : We have gradually restarted our French production lines, which were temporally closed. We have reinforced all hygiene and safety measures to integrate the essential barrier gestures, distancing and hygiene, and completely reviewed our organization to ensure the health and safety of our employees: work organization, cleaning of workstations, distancing of these stations, etc…
For administrative jobs, teleworking is still the rule at the moment, and our employees will very gradually return to face-to-face work, with the implementation of the same strict and indispensable measures. All this is done in close cooperation with the social partners, in a spirit of social dialogue, and only when the safety of employees is guaranteed.
Alexandre Saubot visited the production teams of the Reims factory for the recovery of the activity
Stéphane H. : Like most companies around the world, Haulotte is obliged to deal with this major macroeconomic event. We can't say, at this stage, what the consequences will be for the Group. The impact will undoubtedly be major, even if we had already anticipated a market stagnation, this pandemic was unpredictable! On the other hand, we do not know to what extent the Group will be affected, which will depend on many factors.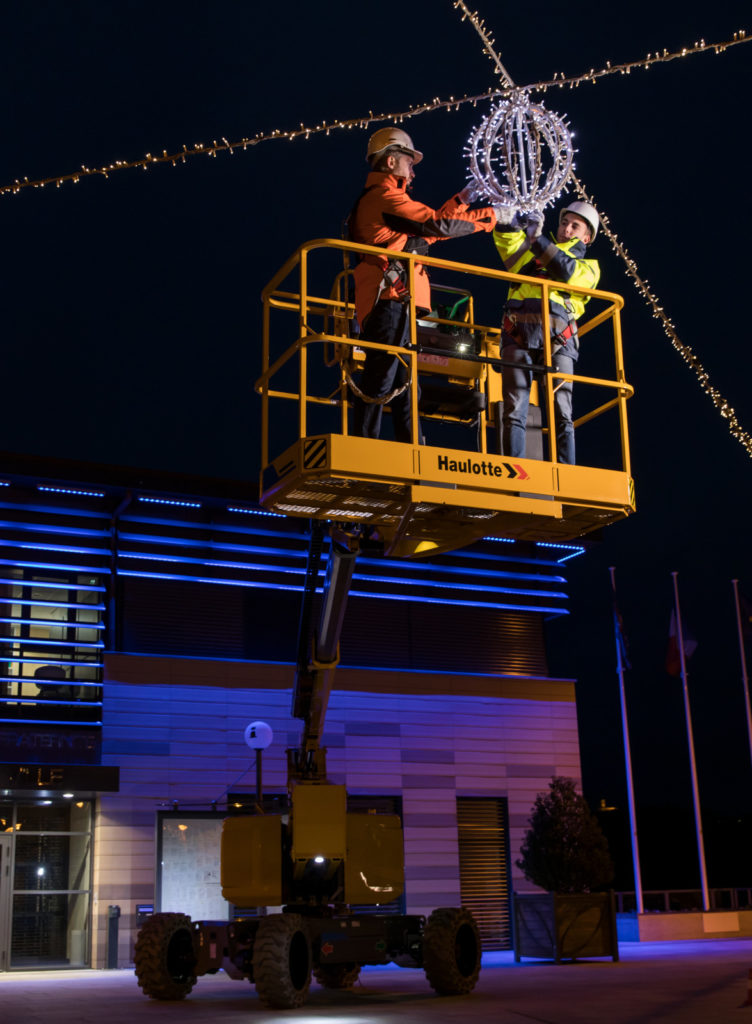 Patrice M. : The context is very different from the 2007 – 2009 crisis, we have been able to adapt in a market that is not the same as today's market, we are now, thanks to our investments (opening of a Japanese subsidiary, new premises for Australia and Great Britain, the forthcoming opening of a new head office, a project for a new factory in China, etc.), to the structuring of the Group, to our « Blue Strategy » which is gradually being put in place, a differentiating context that will enable us to be better equipped to face the upcoming years.
With our « Blue Strategy », we are focusing our innovation efforts on zero-emission equipment, a strong market trend that the Group was able to anticipate as early as 2018 when we launched our first electric all-terrain aerial platform, the HA20 LE, an articulated aerial platform in the PULSEO GENERATION range. All of our thermal energy machines will gradually integrate the technologies developed on Pulseo. Next, the development of new service offerings with « fleet management » solutions will take the front of the stage over the next few years.
Stéphane H. : Our DNA remains oriented towards innovation and safety. We will therefore offer differentiating, high added value and forward-looking solutions.
By the end of the year, we will launch new products and services that will perfectly illustrate our ambition. The pre-crisis COVID-19 had already revealed a strong movement of concentration among the rental players. The post-crisis period will undoubtedly bring other movements to which our organizations will adapt through their agility and local presence.
To sum up, yes, this crisis will not be without consequences, but we are doing everything we can to prepare for tomorrow and to better understand and respond to our eco-system.