RentEase Bangladesh Limited is Haulotte's distributor and official partner in Bangladesh. The two companies started to do business together back in 2017, when RentEase first got on the access equipment market in India in 2017. Meghraj Singh, Chairman of RE Group, agreed to share with us his very optimistic take on the Indian market.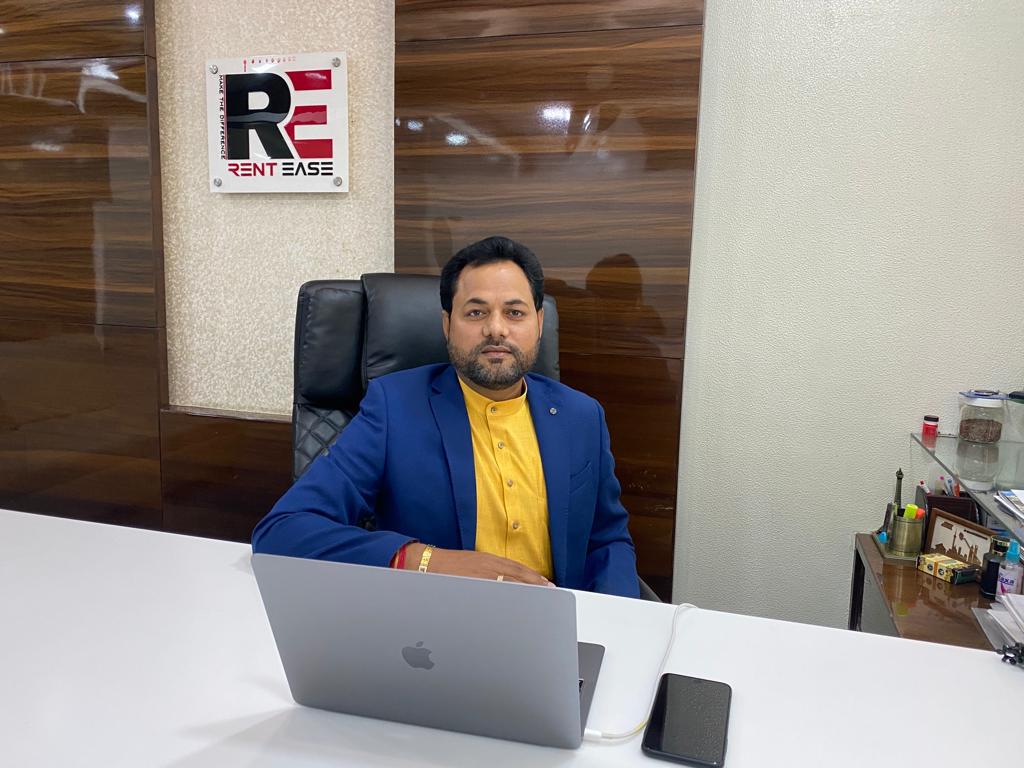 When did you start your business in India?
RentEase International LLP was launched on the 13th of July 2017. Since then, we have been specialized in access equipment, particularly in Boom Lifts, Scissor Lifts, Vertical Masts, and Spider Lifts. We take great pride in the relationship we have built with our dearest customers. We aim to fulfill their needs and to help them achieve faster project completion – here in India, but also in the neighboring regions.
We are about to establish ourselves in the SAARC nations (Bangladesh,Bhutan,India,Maldives,Nepal,Pakistan and Srilanka.), where we should be opening offices very soon. We already have opened RentEase Bangladesh Ltd and started business operations in the country.
We are very excited about the journey ahead! 
Please tell us more about the Indian lifting equipment market. Any characteristics?
The MEWP rental market in India has grown gradually over the past 15 years. There is a strong demand for boom lifting solutions and ultra-booms. I am sure it will continue to be the case for the next five years, due to the upcoming national projects (in the power, oil and gas sectors) and the government's current focus on infrastructure development (high-speed railways and airports). India's overall powered access fleet is looking at a possible 10% growth this year, for a total of 15,000 units by the end of Q4.
What is your vision for the next 10 years? What would you expect in terms of new machines and technologies?
Our vision is very clear as we aim to be the leader in safety of Human assets with a constant increase in efficiency and ease. Technology-wise, most MEWP manufacturers are already striving to innovate by launching user-friendlier, safer, and more efficient solutions. It shouldn't only be about improving the safety standards and overall customer experience when everything goes well (meaning no troubleshooting or error messages). Providers should also care about post-sales services by developing self-diagnose tools and enabling faster repairs and spare parts availability. 
What is the situation of the demand for environmentally friendly, alternative "clean" machines?
I think what we see here in India, is similar to what we would observe anywhere else in the world. We are all gradually moving towards greener options. It is common in every field, not only in the MEWP market. More and more people are asking for electric or hybrid options as they do want to become eco-friendlier. Those who were traditionally using Diesel machines are now switching to hybrid solutions. At the moment, RentEase has the biggest fleet of electric machines, and we are looking forward to adding more and more environmental friendly solutions to it.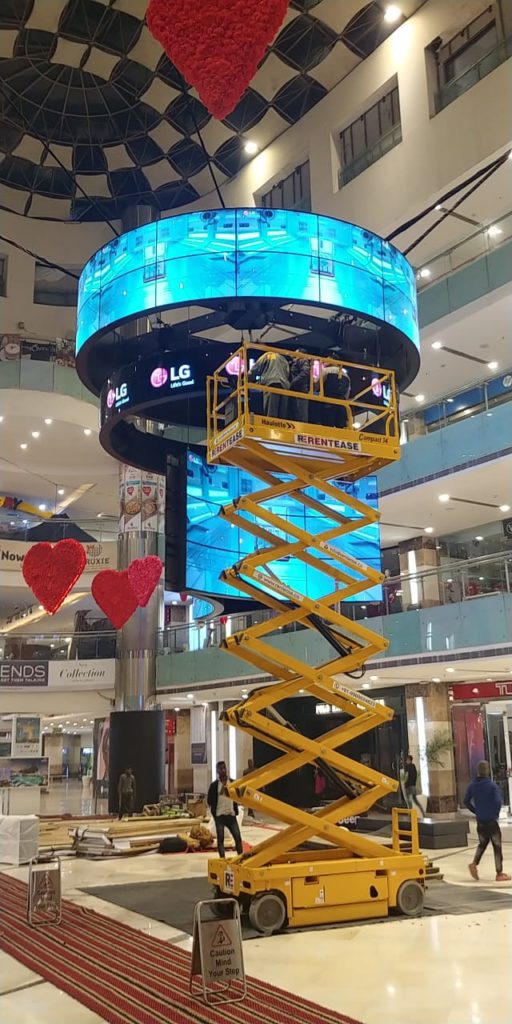 Do you plan to strengthen the rental business, or to increase sales activity?
We started as a rental company, and it remains a goal of ours to develop our business as such. There's a huge potential for us here, as the rental market in India is constantly evolving. Nowadays, it is benefiting from the country's economic growth and development as the Indian government has started to fund the construction of major infrastructures and industrial projects. It plans to spend around USD 1.39 trillion (INR 75,00,000 crores) in the next 5 years.
Meanwhile, many global companies are also building factories in India, across sectors like automobiles, electronics, pharmaceuticals, and chemicals. These are pretty big projects, and obviously, it has a direct impact on the demand for various MEWP equipment and indirectly on those that are renting them. Therefore, I am very confident when I say that I do see the rental industry is growing.
But at the same time, we are not turning our back on the sales side of things… We keep providing the buy-out options to our customers who are looking to purchase new machines.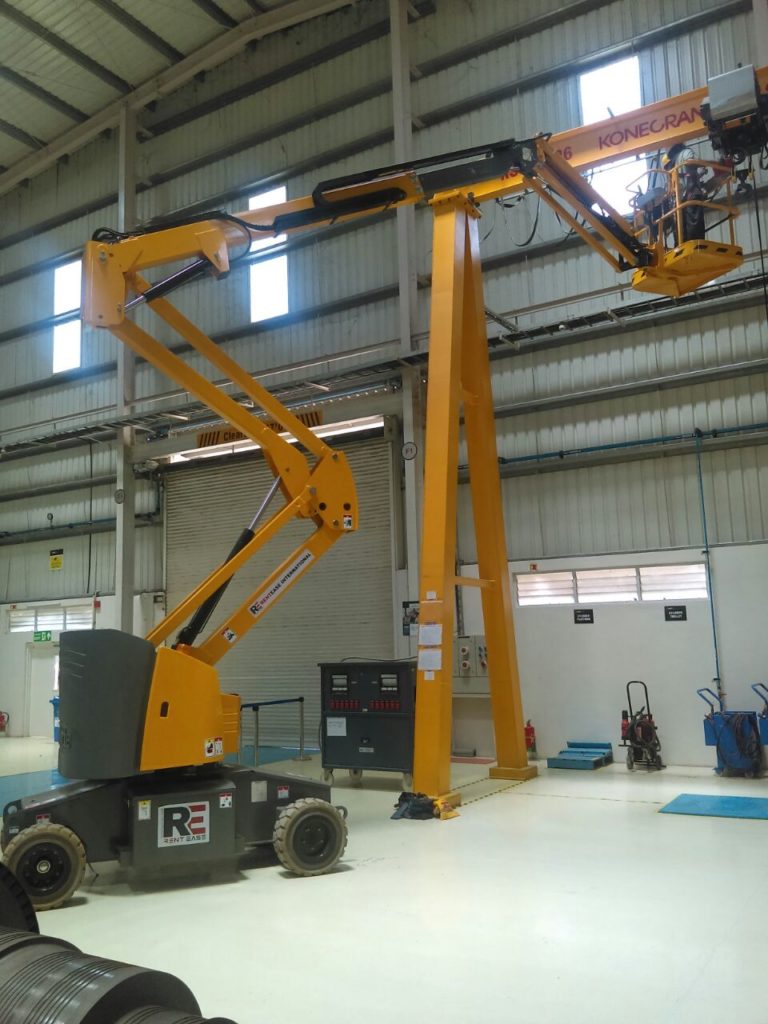 You signed a dealer agreement with Haulotte for Bangladesh. Could you tell us, how is the market in this country? What is your strategy to increase MEWP business in the country?
Back at the beginning of 2019, Bangladesh was the world's seventh fastest-growing economy. It is now the 2nd. The overall GDP growth rate of Bangladesh is expected to reach + 7.5% in 2022. Besides these key numbers and figures, things are moving very quickly. These days, there is a huge emphasis on developing infrastructures, which means that there's a need for equipment and room for companies like ours.
The MEWP market in Bangladesh is still very new and at its early stage. There are hundreds of available machines when we would need 10 times more to cover the entire country. On top of establishing ourselves locally and becoming Haulotte's official distributor, we want to spread brand awareness and educate clients on MEWP best practices. Haulotte has been in Bangladesh for a while now, which helps, but we aim to revolutionize the industry. We have already exported 30+ machines to Bangladesh , and we should double this number by the end of the year. 
How and when did you meet Haulotte? How would you describe the relationship with us?
Our collaboration with Haulotte officially started in July 2017. Back in the day, we ordered 200+ brand new Haulotte machines and got them shipped to India. At that time, we became the first local rental company to place such a big order and build an entire fleet with one and only manufacturer. Haulotte has remained our ally and a go-to brand for MEWP.
In the past 5 years, we have had such a successful journey together. We both grew from this partnership, which has strengthened our relationship and led us to sign a new agreement for Bangladesh on April 7th, 2022. We have a common goal here: providing the best solutions and best services to our clients while spreading awareness of safe practices.
If you had one wish to strengthen your partnership with Haulotte, what would it be?
Safety around the world
Focus on Middle East