CEA Tech is the unit of CEA (French Alternative Energies and Atomic Energy Commission) dedicated to technological research. Relying on unrivalled expertise and innovation-driven culture, CEA Tech aims to develop and disseminate for industry by effectively bridging the gap between the spheres of research and business.
Since 2014, Haulotte Group innovation department has been working with CEA Tech teams to develop new innovative power supply and electrical distribution systems. Optimizing the performance of batteries is at the heart of this partnership.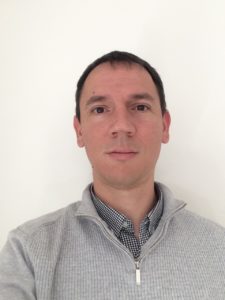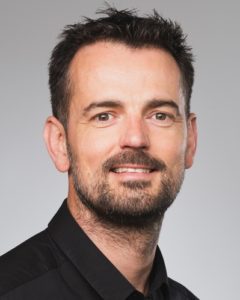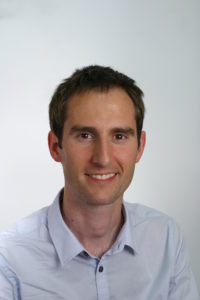 Haulotte Group Innovation Manager since 2011 Philippe Luminet and Haulotte Energy Systems Engineer Olivier Guillermin; but also CEA Tech Industrial Partnership Manager Benoit Bachasson and CEA Battery Expert Mikael Cugnet answered our questions
Haulotte Group has been working with CEA Tech teams since 2014: what are the origins of this cooperation?
Philippe Luminet :
We have been cooperating with CEA Tech for more than 6 years on projects intended to optimize our batteries and more generally the power supply and electrical distribution of all our equipment. Back then, Haulotte already sensed that it would prove necessary to gradually switch from a range of diesel equipment to all-electric products. We have been driven by this major strategic choice for more than a decade now.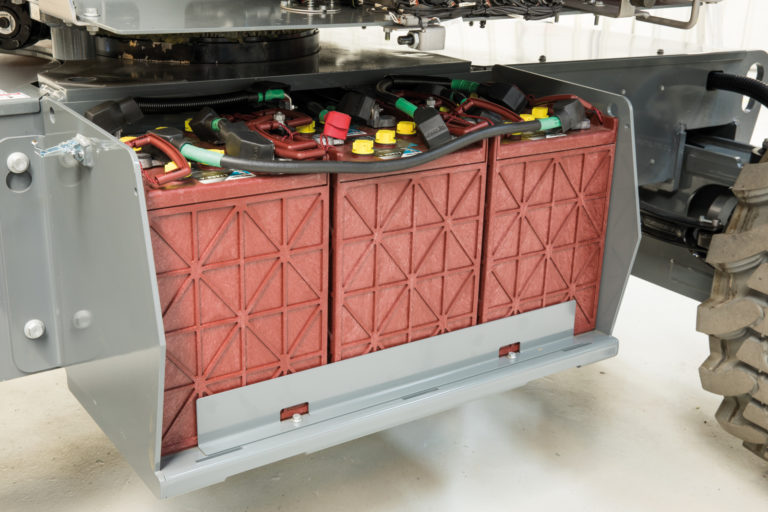 Benoit Bachasson :
We initiated this cooperation in 2014 with a first program regarding the batteries of Haulotte machines, with the ambitious goal not only to have a better understanding of their uses and their aging and deterioration conditions but also and most importantly to increase their operational autonomy, reduce their charging time, improve their lifespan and to make their maintenance easier.
In 2016, we then started a new program regarding the development of 100% electric equipment, followed by another program in 2018 aiming to optimize the use of batteries equipped on each machine.
The results of this joint work can be found in the power systems of all Haulotte machines, including the HA20 LE model of PULSEO new generation 100% electric all-terrain booms launched in 2018.
There are various types of battery packs. What technology are we talking about when it comes to Haulotte equipment ?
Mikael Cugnet :
Today, there are two main types of batteries on the market:
"Historic" lead-acid batteries with an electrolyte consisting of sulfuric acid and that can be open or sealed. This is the prevailing technology on the market. They represent 70% of batteries that are produced and are found in every vehicle in circulation across the world. This is a stable, affordable, safe, reusable and recyclable technology with great potential in terms of autonomy, recharging, lifespan or maintenance. Haulotte electric machines are currently equipped with this kind of battery that provides the best optimization of Total Cost of Ownership (TCO).
New generation lithium-ion (li-ion) batteries, which are rather stable and have the highest energetic density on the market. This technology is now used in the automotive industry to power hybrid and electric vehicles. Of course, it is much more expensive than lead-acid batteries, but it provides higher and still growing performances thanks to massive investment and allows considering electrification of Haulotte heavier equipment. Safety, cost and recycling are however still perfectible.
It is also worth noting the emergence of fuel cells as a potential source of energy for Haulotte machines. These are not batteries, but a device that can generate energy from the hydrogen contained in tanks and ambient air oxygen. Fuel cells provide good overall performances (power and energy density). The automotive industry is starting to use this technology, but hydrogen supply remains problematic.
Can you tell us more about the batteries and power supply of Haulotte range of products?
Olivier Guillermin :
Today, the weight of Haulotte electric models ranges from 800kg to10 tons and they are equipped with lead-acid battery packs ranging from 100 to 700 kg, with a voltage of 24, 48 or 72V. In cooperation with CEA, we have developed 2 standards regarding the integration of batteries in our systems for optimum performance. For example, on the PULSEO HA20 LE 100% electric model we have a total of 12 batteries: 6 on each side, in cases fixed to the frame located between the wheels. Today, the total charging time of all our machines varies between 6 and 9 hours, depending on the model, for an operating time ranging from one workday to a week, according to the use. The lifespan of our batteries can reach 5 or 6 years under optimal use conditions.
Mikael Cugnet :
In terms of performance, we have also worked a lot with Haulotte to develop batteries that perform well under all conditions. They can be used both in outdoor and indoor locations, in extreme cold weather (in Russia or Canada for example) or in hot and dry weather conditions, such as in the Middle-East. Thanks to these results, Haulotte is now able to provide all-terrain electric models performing as well or better than diesel models, at a significantly lower total operating cost.
What are the results of this cooperation in terms of battery life cycle?
Olivier Guillermin :
These various joint programs allowed to concretely improve and optimize each step of battery life cycle, from one end to the other of the value chain. That starts with the selection of batteries, in order to equip each machine with the best type of battery available, but it also includes the assembly process in Haulotte production units, with the two standards mentioned above. We also build the expertise and skills of Haulotte service technicians and provide training to our customers regarding battery maintenance (via an e-learning advanced module) and recycling.
Mikael Cugnet :
The technology of lead-acid battery packs still has a very interesting potential for development. When integrated to high-performance electrical architectures, it offers many advantages and still has a bright future, especially given that nearly 98% of lead-acid batteries are recycled across the world, because the components can easily be recovered and reused and have a strong residual value.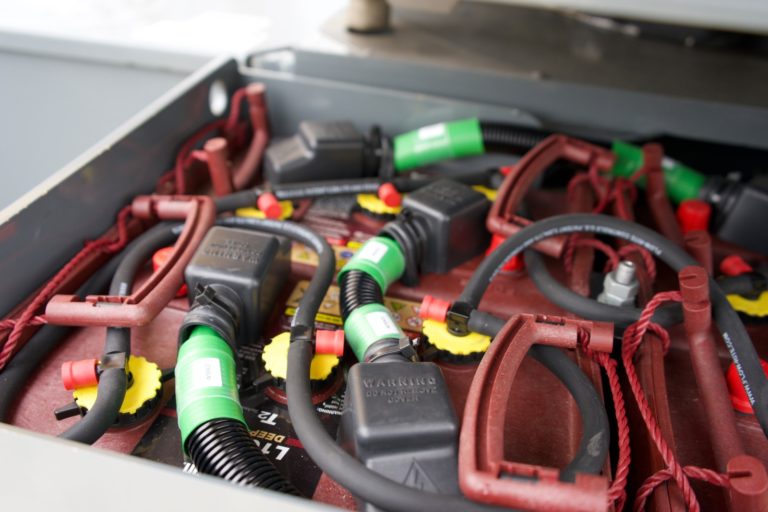 In terms of innovation, what will be the next steps regarding the electrification of Haulotte equipment ?
Philippe Luminet :
We are going to launch very soon a management system that will optimize the maintenance of batteries. By the way, this will be the subject of a future Haulotte Community article. We also are striving to meet our targets in terms of electrification of all our range, with a new all-terrain machine, and will eventually proceed with bigger equipment.
Benoit Bachasson :
At CEA, we now focus our research and development for Haulotte on li-ion technology, which has become the reference in the automotive industry and has the best power and energy density. These batteries are quickly being improved, in terms of autonomy, safety and compactness. Their cost does remain high for public works or lifting equipment, but we are working on making them more affordable and that should very soon become a reality.