Let's go to the Carribean island to meet BAMITEL, a major player in the sale and rental of construction equipment, utility and industrial vehicles, in Martinique. Since 2016, BAMITEL has been offering a wide range of Haulotte aerial work platforms to its customers.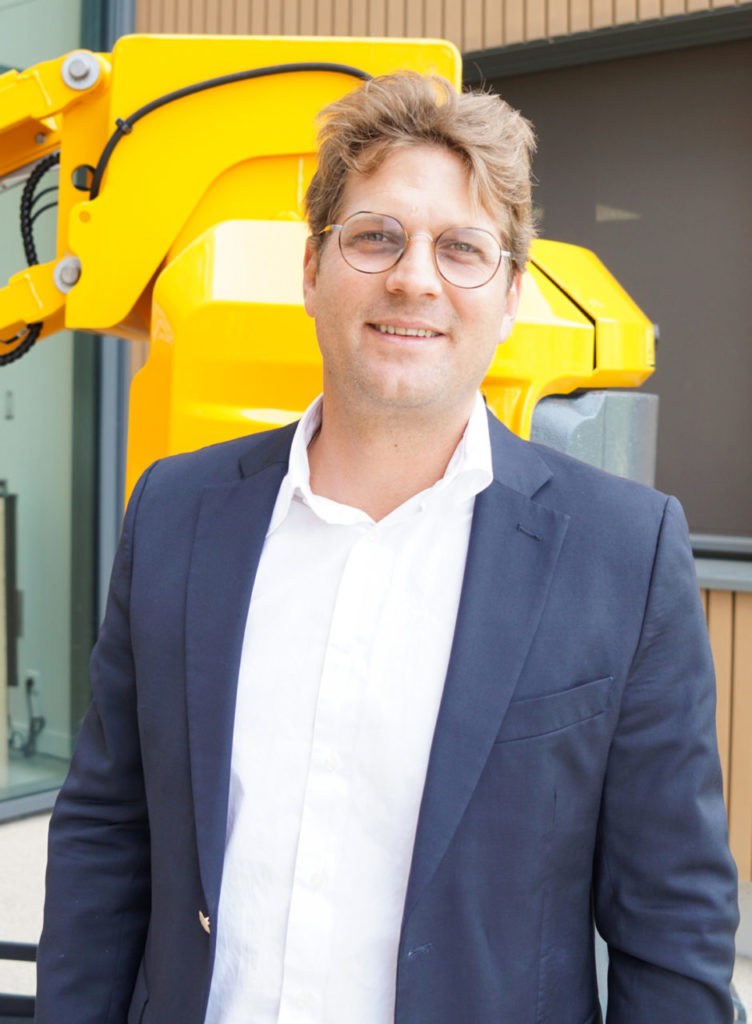 Louis-Philippe DE JAHAM, deputy director, tells us about BAMITEL's DNA:
« Our slogan is « Le service notre force »  (Meaning "Service is our strength"), this means that we place our customer at the center of our attention, their satisfaction is our priority. We also have our internal values: cohesion, respect, pride and passion. These four words give meaning to our work and our daily actions. We are a team of enthusiasts ». BAMITEL's values match perfectly with those of the Haulotte Group: performance, responsibility and trust. 
Getting involved in culture
For the past two years, BAMITEL has been providing its Haulotte lifting equipment for the needs of artists during the International Mural Art Festival in Fort-de-France. During the 2022 edition, which took place from June 17th to 27th, artists created 4 murals that have enriched the mural art trail in the city center, that already includes 18 frescoes.  
Louis-Philippe de Jaham, deputy director of BAMITEL, tells us about this cultural partnership initiated in 2019: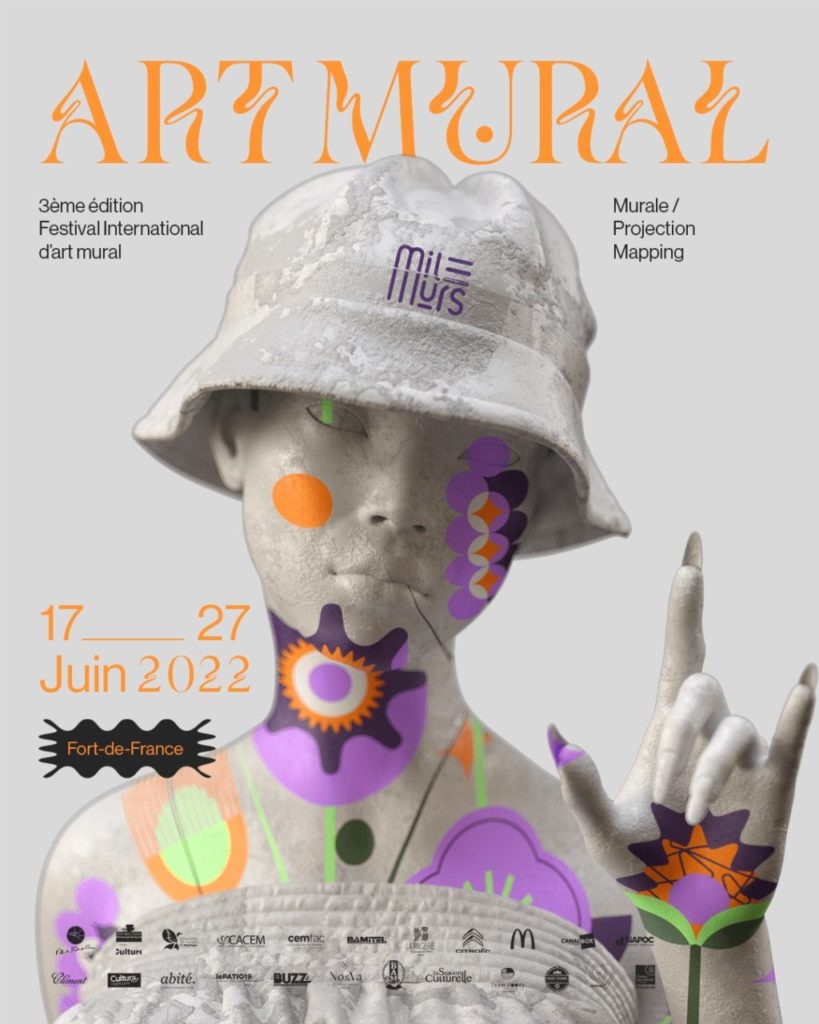 How did the partnership with Milmurs come about?  
Louis-Philippe DE JAHAM: « Milmurs approached us in 2019, just before the covid, to present  this festival of Street Art that they wanted to set up. Milmurs is represented by two Canadians (Damien et Barbara) who came to Martinique. I was immediately interested in the project for several reasons. Art is important for our group.  Indeed, our CEO, Bernard Hayot is passionate about modern art. So when Milmurs came to set up the street art festival and thus highlight our capital city Fort de France, I immediately joined the project. » 

How did you contribute to the project?  
Louis-Philippe DE JAHAM: « We provided MEWPs according to artists' needs. The machines were delivered on site for a period of one or two weeks. We provided them with several
types of machines depending on the frescoes they had to create.

A vertical mast : STAR 10, several articulating booms HA16 RTJ and HA26 RTJ PRO and the 12 DX a scissor lift from the new "Compact" Range. Thanks to our large fleet artists could work safely at height. » 
Do you have other cultural partnership projects in the future?  
Louis-Philippe DE JAHAM: « We are going to continue our partnership with Milmurs association for a second street-art festival that will also takes place in Martinique but this time in Saint-Pierre. In addition, we have been contacted by a school to be part of a project that helps students and teachers make a mural in the school. » 

MEWP : an essential tool for the mural
Creating a mural fresco is a difficult exercise, due to the size but also the lack of distance and perspective that artists can feel during their creation. Haulotte's MEWPs are particularly well suited for this type of artistic project because of their versatility in urban environments and their maneuverability. Artists use them to get up quickly and reach high surfaces.   
A landmark event in the world of Street Art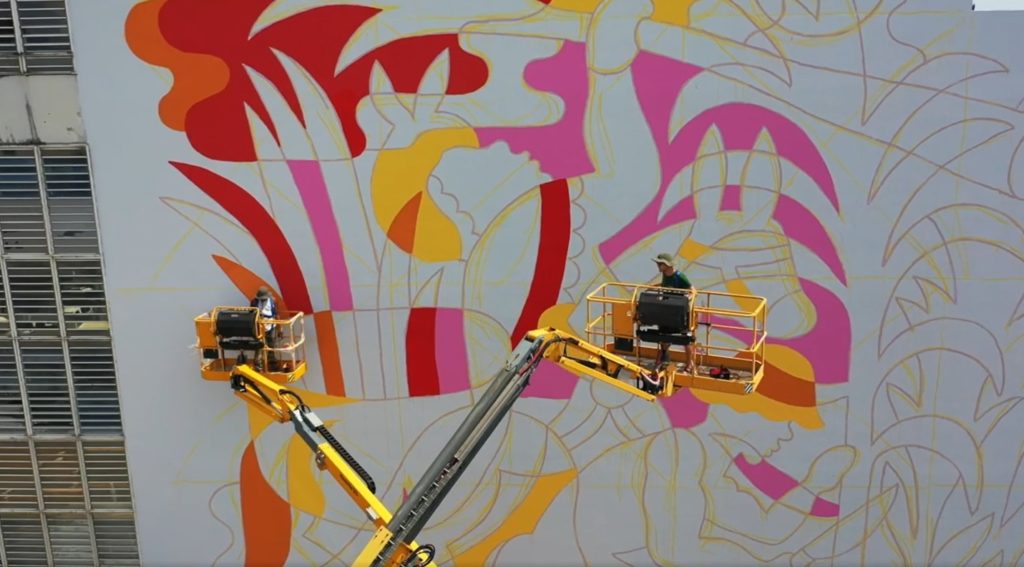 6 international artists were invited during the 2022 edition: Gumbs David (Saint-Martin), 3ttman (France – Canary Islands), Sara Fratini (Venezuela – Canary Islands), Arthur Frnctt (Martinique), jking.prod (Martinique) and doudou'style (Martinique). Walls of various buildings were covered and colored: the Julia Nicolas high school, two buildings on François Arago and Ernest Desproges streets, as well as the front of PATIO 19.  
Organized by the Milmurs association, the festival will make Fort-de-France city a hot spot in Street Art culture. The mission of Milmurs is to support public institutions and private companies in the conception and set up of artistic projects. Events like the Street Art Festival in Fort-de-France, received an « eco-friendly » label, thanks to the use of brushes and acrylic paint, instead of the aerosol sprays that are usually used. 
Pictures copyright : ©Dan Beal and ©armange.m
Focus on ground observer's duties
Instruction for spotters