Alvin Valle started Wilan in 2007 in a small office, he was a solo employee back then.
He had the opportunity to partner with Haulotte access platform known for its quality in Europe. Today Wilan is active nationwide in the Philippines' Market with three branches that cover all the islands. The head office is located in Manilla, an office in Cebu and the last one is in Mindanao.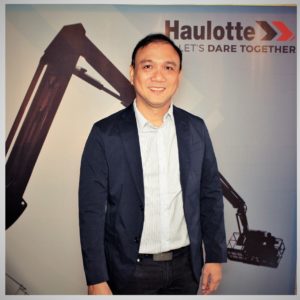 Do you remember the first machine that you acquired from Haulotte ?
Of course, it's still fresh in my mind !
It was a lift machine and three units of HA 18SPX reach that is sold to a cement factory. I remember being very happy to seal the deal, this was the kickstart of the business !
I should add that in 2005 I met the French Haulotte general manager, he gave me the opportunity to work with Haulotte, I immediately saw the potential to be part of the team
How is your relationship with Haulotte and how you handle the brand awareness in your country?
I'm very satisfied to work with Haulotte. I'm very happy about my relationship with M.Damien Gauthier (APAC Zone Director), M.Darren Phua (Haulotte Singapore General Manager) and of course M.Alexandre Saubot (CEO of the Group) for their outstanding support to Wilan, it's really appreciated and we really hope to continue making business with them in the years to come.
Haulotte also provides a lot of support to our service team, including my sales team. The marketing support is always there to provide whatever they can to help. Communicating with Haulotte Singapour is never an issue because they always keep in touch whenever we need them.
We just hope they continue to support our program in our country to make sure that Haulotte is known in the Philipine's. We have to provide the product knowledge to all the customers. Even though we are Wilan, we have to promote the name of Haulotte, in our exhibitions, in our interviews and social media.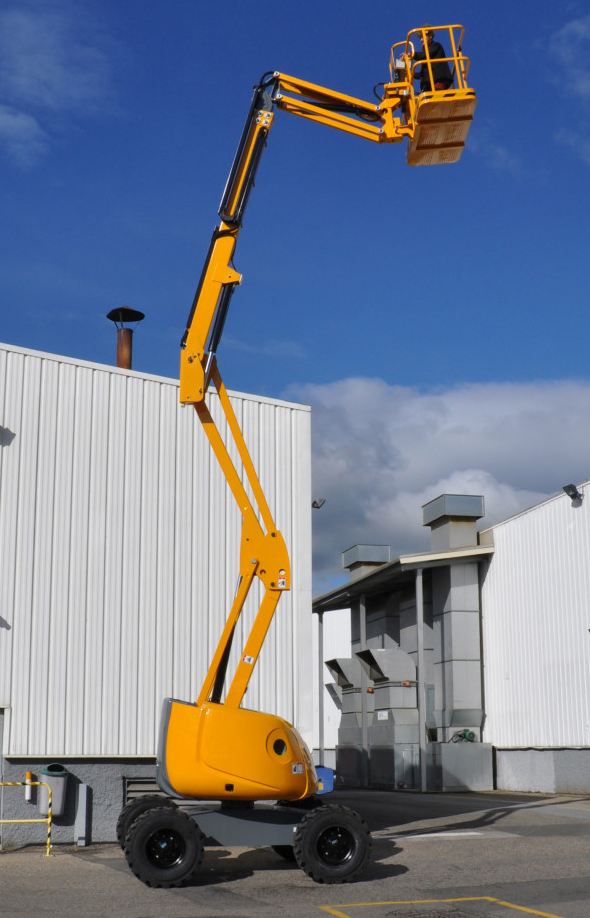 Regarding your activities what is the best development you have achieved so far ?
When we started selling Haulotte on the Philippine's market, we received a lot of inquiry for rental machines, we then started rental business for Mobile Elevating Work Platforms in the construction industry, with about five units of scissor lift. The business expanded fast, with the government investing a lot on infrastructures, buildings and airports as well. The construction industry is the number one booming in Philippine's, we are also building a lot of hotels and casinos in Manilla.
What are the specificity in term of products in Philippines' market?
We are a developing country, so we don't really use hybrid like the other countries do, such as France or Finland, in the Philippine's the most popular products are the scissor lift and articulating boom, the ones that we use in construction
What is the Philippine's market environment in term of competition, and what are the cultural habits in business?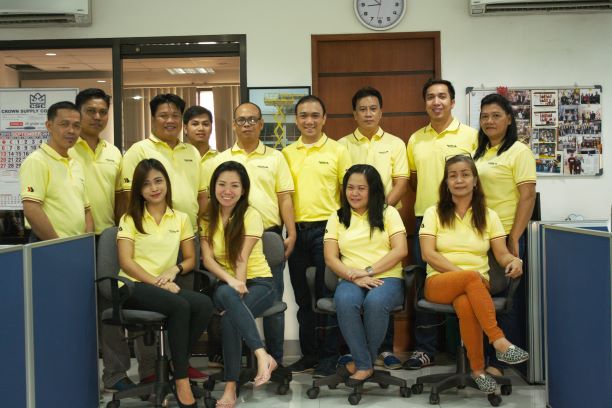 When I started, we only had about three competitors, but now, since the demand is growing, and the construction business in the Philippine's is expanding, a lot of companies are present.
In our company we treat our people as family, it is part of our Philippine's culture. Each one of the Wilan members is considered as part of our family and shares the same ambition. Together with determination and energy, we work together to deliver results. Our key driver strategy is to focus on understanding the different industries and identify the needs, and provide them with solutions.
We communicate with our customers in a friendly like relationship, and it's been like this for years. I sold my first machine in 2007 to a customer who I still communicate and work with. 
What has been / is the impact of COVID-19 so far in the Philippine's market and for your company, if any?
Sadly, there was a big impact. Private construction companies were forced to shut down, so we had to learn to strengthen our business. Only the government infrastructures are still moving.
The rental business was stuck for a moment, and some customers purchases of the customers were postponed.
Unfortunately, nowadays, the market is still very slow. I hope we can survive this crisis and maybe slowly and with a bit of patience we can go back to a normal situation.
About the growth of your company, what will the future be like?
Today, we now have over 100 units, a mix between scissor lifts and articulating boom machines. We mainly have a rental fleet, we have training for the new customers for Haulotte machines and rental machines.
As a developing country, the government is spending a lot of money on infrastructure, there is a potential for the products we use. This also leads to the entry of a lot of foreign constructions, who are using Mobile Elevating Work Platforms, like the Japanese, Australian and German companies who use this type of equipment. In the future, these products will continue to grow.