Pierpaolo FERRETTI, the CEO of ATI Rent, tell us about the italian rental market and his collaboration with Haulotte.
ATI Rent was founded 50 years ago in Treviso in the North Eastern part of Italy, has 70 employees and a turnover of 14 million euros. It was one of the first companies in the Veneto region to offer conventional forklifts for both long term rentals and sale. Over the years the range of products the company's offer has broadened and today ATI Rent has a fleet of 1.000 traditional and advanced forklifts as well as telescopic lifters, aerial platforms and industrial cleaning machines. ATI Rent has been a partner for Haulotte aerial work platforms since 2010.
What is your strategy to increase your activity ?
We want to become a one stop provider for clients by offering a full range of logistics equipment with extremely flexible rental agreements that meet their immediate, medium and long term needs.
Moreover our range of aerial platforms allows us to go beyond the region of Veneto where we are headquartered and where most of our activity takes place and expand operations into the neighboring regions of Lombardy and Emilia Romagna. It is a customer driven, step by step growth strategy.
According to you, what are the most important factors to satisfy customers?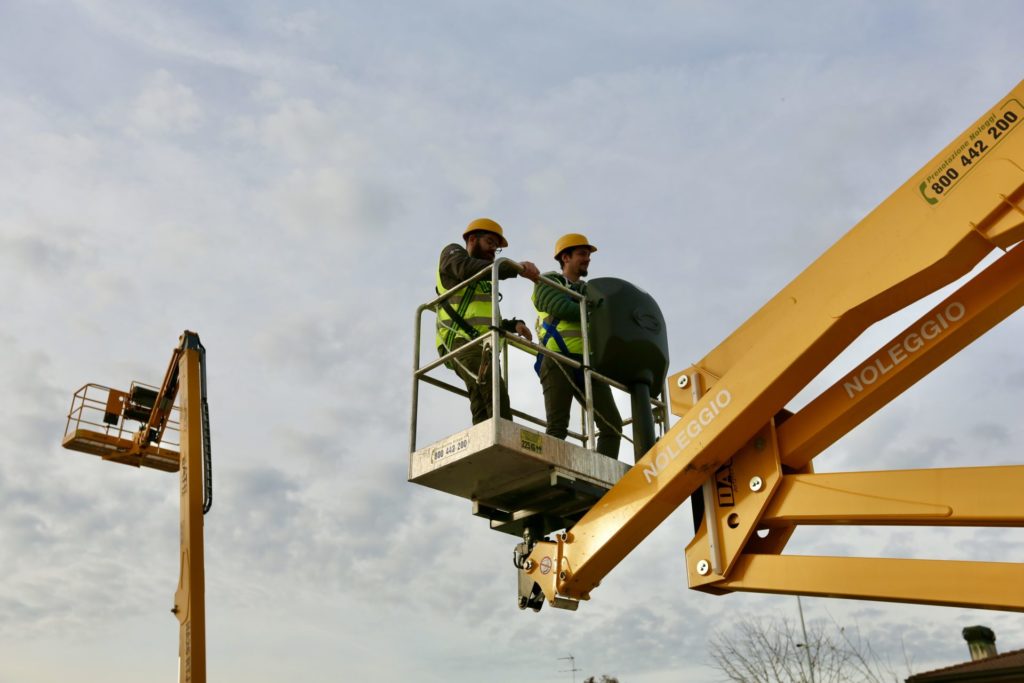 There are a number of key factors that are crucial in keeping customers happy. Among these the quality of customer service. Customers want to know they have a reliable partner they can count on to keep their equipment fully operative.
We support large customers directly at their sites with dedicated teams while smaller customers can rely on our 20 strong in house maintenance team which can be quickly dispatched to customer locations. We also have four in house maintenance shops dedicated to keeping our own fleet as well as that of our customers in full operation. Personal relationships also play a key role in keeping customers satisfied and in anticipating their needs.
Last but not least the reliability of the equipment we rent or sell also plays a key role.
Your vision of the italian rental market for tomorrow? What are the key drivers to increase the MEWPs's usages, according to you?
Customers are increasingly looking for reliable partners that are in close proximity to their operations. They need to be able to access a full range of equipment at short notice or have their own equipment maintained with the minimum possible downtime. Service will continue to be the key driver in the market.
The benefits offered by the use of aerial platforms are now clear to all. Safety is the key driver and this is recognized by companies of all sizes across industries: from large customers to the individual artisan. Increased usage will mostly depend on the flexibility of rental contracts.
Has Covid19 had an impact on the italian rental market?
It most certainly has. Italy was initially one of the hardest hit countries and as of the middle of March the whole of Northern Italy went into a lock down including Veneto. With the exception of a few key industries all sectors closed for over 3 months. We are now seeing the market slowly picking up, with a steady improvement month after month and hope this will continue into the fall.
Why did you choose Haulotte at the time?
We have been a partner for Haulotte aerial work platforms since 2010.The first aerial platform we bought must have been the HA15 IP
Ten years ago the aerial platforms market in Italy was dominated by American brands and Haulotte was an emerging name. It represented a potential alternative and after close consideration we decided to trust it. Over the years its areal platforms have evolved dramatically, the quality is excellent, and the products are in line with, and often exceed, those of its competitors. We offer a broad range of customers their products range either for sale or for rental. In hindsight I believe we made the right choice.
How would you describe the relationship between Haulotte and you?
We enjoy an excellent relationship with Haulotte and our ten-year long partnership is strong. Over the years we have developed a great deal of trust between the two companies and we work very closely on all commercial aspects. They always provide our 10 strong commercial team with great support during all aspects of customer negotiations and their brand is clearly recognized in the market.