Recently, Haulotte France refurbished a HA41 PX articulating boom. Let's discover how they proceeded, and what are the Haulotte's modular reconditioning solutions…
General Manager - Haulotte France
Laurent Royannez has joined the Haulotte group in 2002 and is now General Manager of the sales and services Haulotte France. This structure currently has 60 collaborators and is based in an 11 000 m³ site in Saint-Priest, near Lyon and at the heart of the Rhône-Alpes French region.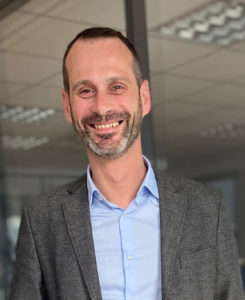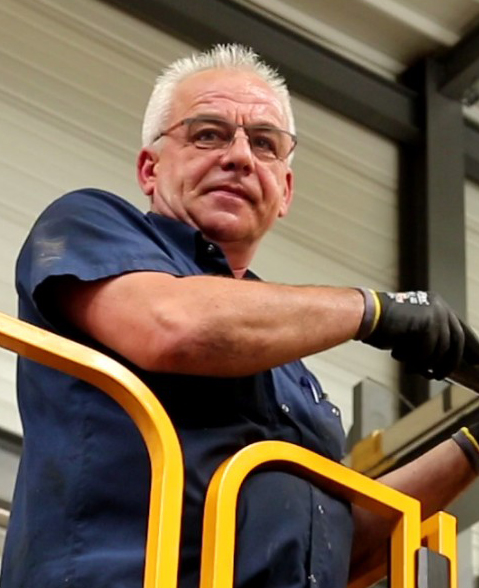 Technician - Haulotte Service France
Vincent Vergnaud is a mechanic/electrician specialized in heavy trucks. He has been working as a technician/repair for Haulotte France for more than 12 years. At 53, Vincent is the technician in charge of the workshop located in Lyon, which has been the first to provide reconditioning of machines as part of the 'Second Life' program.
How are the services integrated in your global range?
Haulotte group is recognized throughout the world as a designer, manufacturer and distributor of MEWPs. This is our core business and we invest a lot in research and development to provide our customers with multipurpose innovative machines.
But today Haulotte also delivers smart solutions regarding work at heights. We have developed a wide range of customized services in close collaboration with our customers (mostly rental companies) in order to support them throughout the lifespan of machines
Could you tell us more regarding the range of services available for Haulotte machines?
We provide A to Z support, optimized financial options, management consultancy, multi-level vocational technical training, distance technical diagnostic via a call center, a high-performance spare parts store and new digital solutions that complete our machines (interfaces, applications, electronic documents…). We have also developed a full range of maintenance and repair services – whether on-site with field technicians or at our workshops for heavy tasks, not to mention our 'Second Life' new reconditioning service, available for all our machines.
Is Second Life program available at Saint-Priest site yet?
Yes indeed. This full reconditioning of our machines has been launched by Haulotte France three years ago and directly meets the wishes and expectations of rental companies that want to use their equipment longer and optimize the Total Cost of Ownership. That is why we have a team of 7 skilled technicians and a state-of-the-art technical workshop fitted with four 5-ton bridge cranes and an indoor-outdoor storage zone of approximately 120 machines.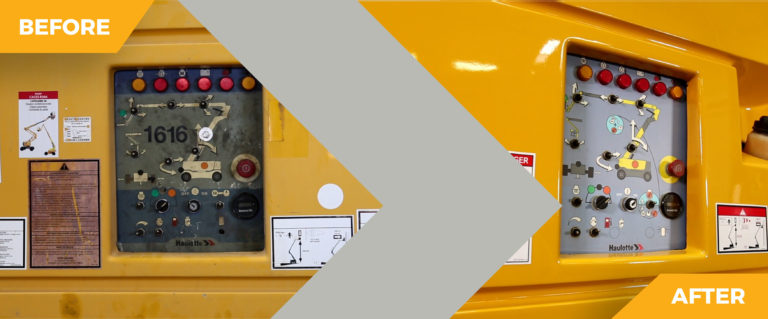 What does a typical reconditioning program include?
It is a modular and custom-made service. Haulotte technicians run a full diagnostic of each machine, with at least 120 control points. It usually involves machines that have been operated for slightly more than 10 years and between 4 000 and 5 000 hours. We then submit a detailed and quantified reconditioning offer. Depending on the type of machine, we can provide between 3 and 15 distinct reconditioning kits that can be divided into three main categories.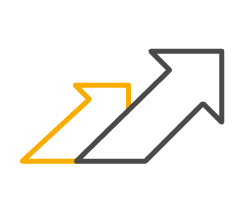 Addition of new features and new technology to every equipment and improvement of machine performance.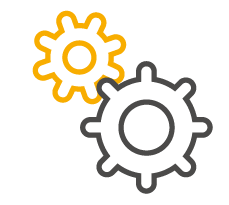 Repair and replacement of mechanical, hydraulic and electrical key parts to preserve operational safety, extend the lifespan of the machine and optimize Total Cost of Ownership.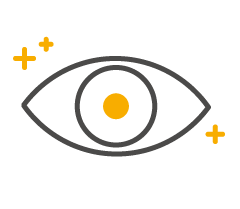 Replacement of visible parts (labels, wheels, paint), to give a facelift to each equipment in order to increase both rental and residual value.
You recently reconditioned an HA41PX model. Could you explain this intervention?
That is correct, we have just reconditionned a 41m high all-terrain diesel articulated boom (HA41PX model).This process has involved all the team during more than 180 hours. On this specific machine, we carried out a full reconditioning, in accordance with our customer: we replaced the tires, the suspension and braking system. We also perfomed a full engine maintenance (oil change, replacement of filters, timing belt, etc.). We also replaced the cable chain support: we actually replaced the chains, hoses,contactors and electric circuits.
We then disassembled the telescope of the upper-part in order to replace the pads, the axles and the worn bushers.
The basket has been replaced with a brandnew one, fitted with a new upper control box: screen, on-off command and a full software update.Finally, we repainted all the machine and put new logos and safety stickers.
What are the most complex tasks in such a case?
Replacing heavy mechanical parts of such big models is always difficult. We are talking about equipment weighing over 19 tons and parts – such as the chain cable support– that can be more than twice six meters long. For example, in order to pull-out the axles, we had to design a special percussive system from a rock breaker.Finally, the load mangagement system and calibration of the outreach limitation system (on machines that can lift 250 kilos up to 41 meters) are always complex and time-consuming. It is a matter of safety.
Is this reconditioning program going to grow in the coming years?
Yes, it is a scalable service that allows our technicians to improve each machine by integrating our latest innovations, adapted to every use. The success is absolutely massive and Second Life is gradually implemented in our 21 international subsidiaries. In France, our whole set of maintenance, repair and reconditioning services has strongly increased this year following the opening of a new Haulotte Service technical workshop in the Ile-de-France region of 'Grand Paris' (Greater Paris) in January