Saripin Taidy is the founder and president director of PT. Probesco Disatama. Established in 1980 as a private company, Probesco provides products and services to the heavy equipment industry. Today, they have more than 20 operating networks spanning in the major Indonesian islands: Java, Sumatra, Kalimantan, Sulawesi and Papua New Guinea. 
Could you tell us about your relationship with Haulotte? How did you become business partners?
I met Haulotte through our Japanese partner Kanamoto Co., Ltd, and started working with them about three years ago. One of the strongest points about Haulotte is their storage facility in Singapore. They have an amazing system going on. There is sufficient stock for every machine, and the organisation is very flexible and flat. If there is an issue, the Singapore office takes the lead and makes a decision. This kind of process helps us work efficiently. They also know the Indonesian market very well, which is extremely important. They recruited the right people and it is very easy to communicate with them.
Please tell us more about the Indonesian market. What are the major business activities in the country?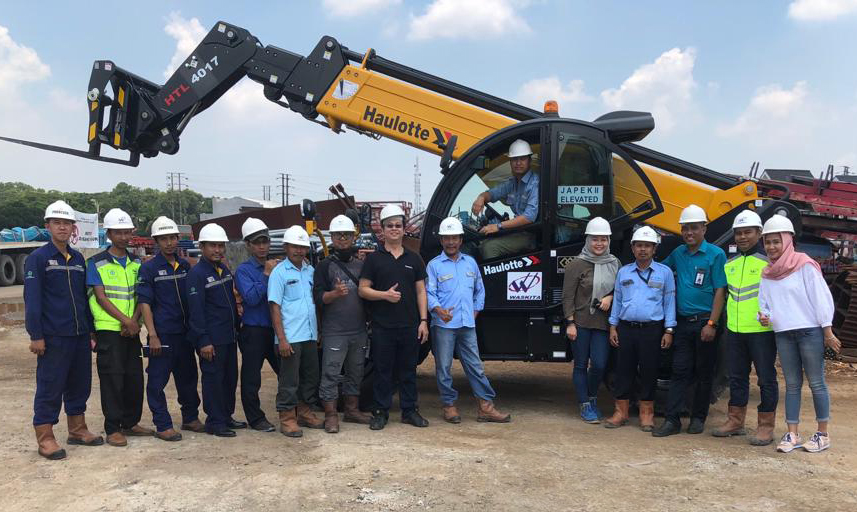 The main markets are in the construction, mining, forestry, agriculture & infrastructure sectors. Agriculture is one of the dominant industries in Indonesia because both the pricing and profit are quite stable. Mining on the other hand, is very inconsistent. So due to the lack of stability, it becomes hard for foreign investors to finance these projects. Power plants are also important in the Indonesian market, we have actually sold a lot of equipment to them.
What about the local government? Are they facilitating business within the MEWP market?
They are indeed. Under President Joko Widodo's governance, massive infrastructure projects are being pushed forward. This has helped Indonesia upgrade its logistical performance and development to improve connectivity between land, air and sea. The current government is leaning in favour of the construction industry. But I guess we have to wait and see how this develops in the future. We have presidential elections every 5 years, so our political situation changes quite often. If you want to survive in the industry, you must be ready for laws or regulations to change frequently. You have to adapt and be able to act strategically.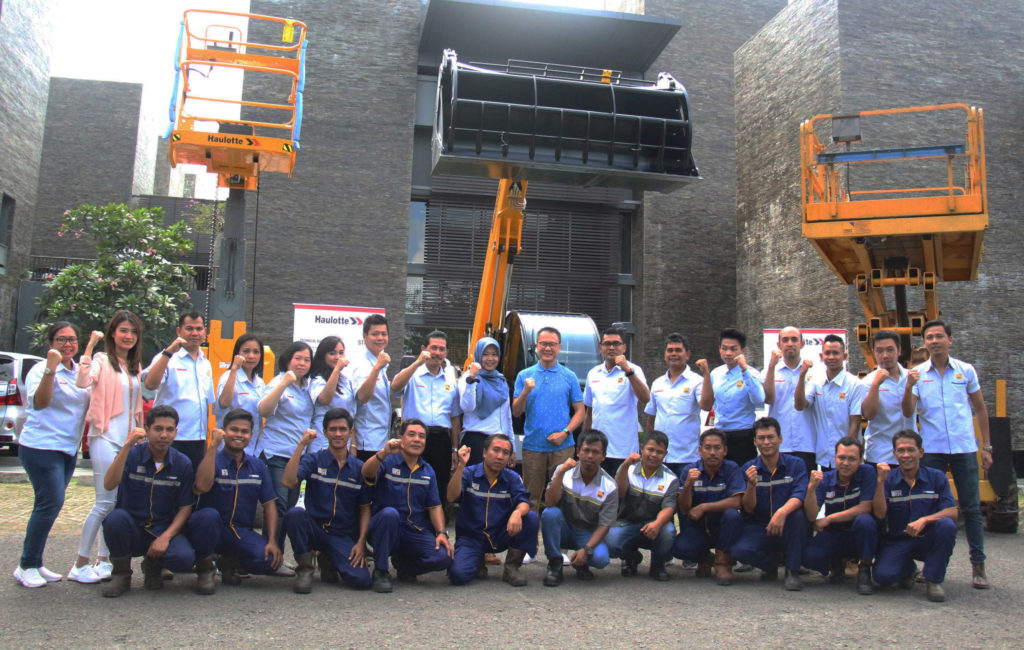 This leads me to my next question, what advice would you give to foreign companies who want to succeed in Indonesia?
My first advice would be to properly study and survey the market. You have to be prepared because it is challenging and very different from other markets. Let's take the excavation business for example: in European or American markets, the profits are quite high, but the demand is low. They sell in small volume for high price. In Indonesian market the retail price is quite low but high demand. They give customers long-term credit, like 36 months without interests. So, this is a basic point that you need to understand.

My second advice is to really learn about the local people and their culture. Not just by reading books, but by actually getting out there and talking to everyone.
And my final advice is to be aware of Indonesia's infrastructure. We have a wide and wild country, and transportation systems are not as developed as they are in other countries like Japan. For example, I live 15km away from my office and it will take me about 1h30mins to get there because of traffic jammed. Another example at the jobsite, let say the distance is 100km needs about 5 hours because of rough terrain. So, costs in transportation and operations will be very high for any business. This is an issue that you have to take into consideration and plan accordingly for.