Scaffolding was the first, safe equipment in history for work at height. It is still the most efficient for some applications like painting and restoring large building façades, etc…
However, scaffolding is not the most convenient equipment for the construction industry and other applications. Since the invention of mobile elevating work platforms (MEWPs), operators benefit from greater efficiency and productivity in the safest conditions at heights up to 40m.
3 arguments to convince you
Better access no matter the ground conditions or working space, MEWPs can be used almost anywhere. Rough-terrain machines with oscillating axles and differential wheel locks can access any construction site, and with the new range of machines, it can also be environmentally friendly! On scissor lifts you can lift as much as 750 kg to help with even your most demanding jobs like cladding, insulation, maintenance, and more… On boom lifts, especially articulating booms, you can work in crowded areas with the zero tailswing and tight turning radius features. Some booms even feature a jib section with horizontal rotation for easy access to the most inaccessible places.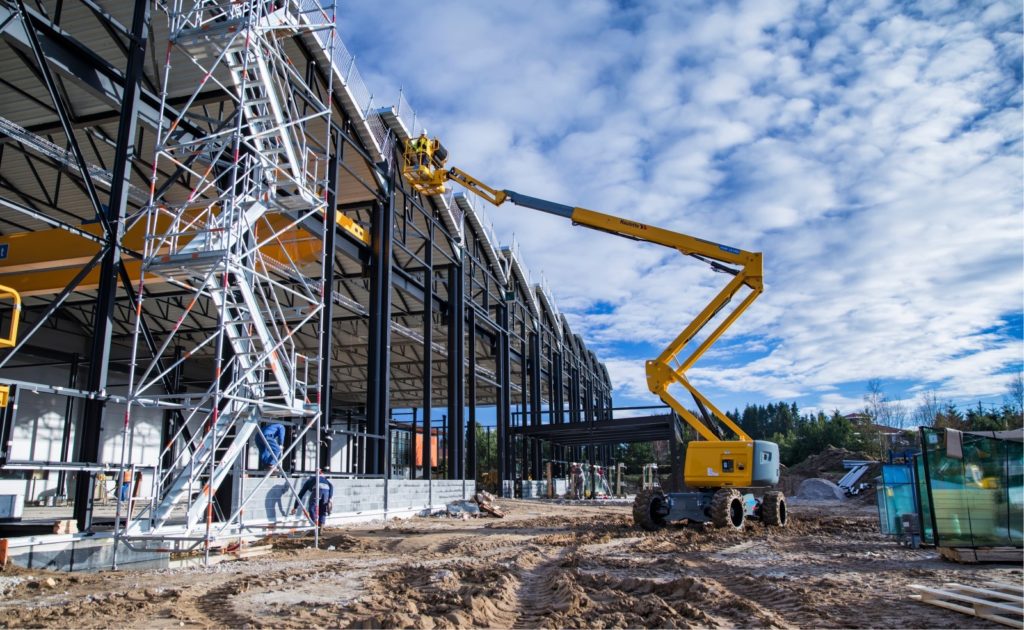 Safest use for operators (and delivery drivers with the Activ'Lighting system to load and unload machines at the construction site). No matter the type, MEWP guardrails ensure occupant safety. Some of them are equipped with outriggers (for better stability compared to ladders or scaffolding). Many machines are also equipped with a secondary guarding safety system like Activ'Shield Bar. In an entrapment situation, the operator is pushed towards the bar, stopping the machine automatically. Also, according to regulations, operators must wear a safety harness (and others PPE) to ensure a hazard free working environment.
Easy to set up, MEWPs are easy to move from place to place on location as well as quickly from project to project… No need to dismantle, much more versatility, easier to store, and significantly less labor time.
MEWPs are the best equipment for work at height!
The place of women in the rental business
Testimonial from Jessica Vincendeau - France