To ensure maximum safety, the MEWP operator must provide instructions or verify that all occupants of the platform have been briefed before working.  An occupant is any person on the work platform who is not qualified to operate the machine. Before climbing onto a MEWP, it is essential to explain the risks and verifications associated with the work to be performed.
Here is an overview of what you should cover in your briefing: 
Our guidelines for MEWP occupants
A detailed risk assessment is required before introducing a MEWP to a worksite. This document must be shared and reviewed with all aerial work platform occupants as a basis for discussing the hazards applicable to the site, the controls to be performed and the rules to be followed.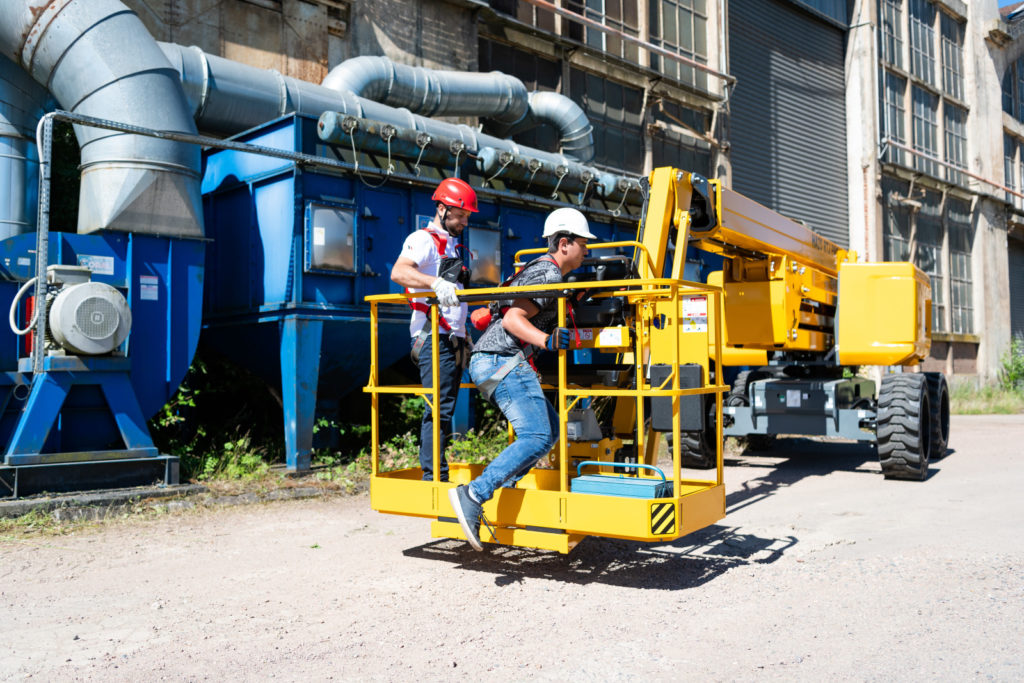 Entering the platform
The operator must know the maximum number of occupants and the overall load tolerated by the MEWP before letting someone enter the basket. When Personal Protection Equipment is required, the operator must ensure that all occupants are properly fitted and designate attachment points in the basket to them. The occupant must enter the platform only after being authorized by the user, using three points of contact, and facing the MEWP.
Before elevating
It is important that the operator takes time to explain to the occupants that their actions can affect the stability of the machine.
Under no circumstances should they climb on or lean over the guardrail, jump into the basket or touch the platform controls.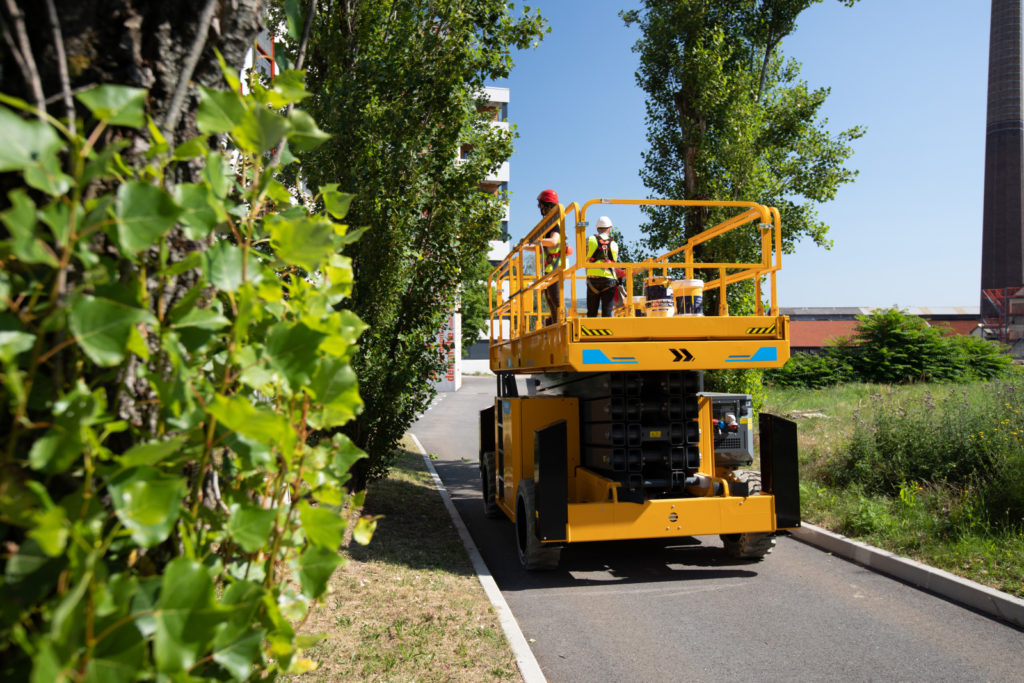 While traveling in a MEWP
Golden rules for MEWP occupants
Never distract the operator while the MEWP is in motion.
Keep hands and feet inside the platform until the machine stops.
Look in the direction of travel and always maintain good visibility.
Be prepared for any sudden movements while the MEWP is moving.
Be aware of the machine's surroundings.
Do not interfere with the controls.
Follow the MEWP operator's instructions.
Behind the scenes of the launch of the Low-Level Access platforms
"Telling a story about our machines"