Rajiv Sethi is an entrepreneur specialized in the B2B Engineering industry in India. Graduating as a Mechanical engineer, he founded Gemini Power Hydraulics in 1987, over 30 years ago, a major company in the Indian MEWP market.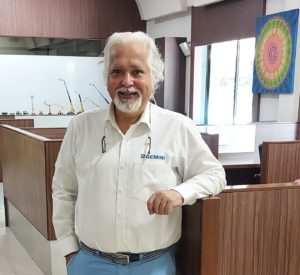 Could you tell us a little bit more regarding your specific activities and customers?
We serve the brick and mortar industry in the country – companies manufacturing steel, ships, cement, oil and other commodities. We are based in Mumbai, and have offices all over the country.
Currently, our business can be divided into 4 segments:
1- Selling of industrial tools.
2- Selling and service f New Mobile Elevated Work Platforms (MEWP).
3- Specialized services for the Oil refining industry.
4- Manufacture of Truck mounted aerial work platforms.
In your opinion, what are the key factors for a successful deal and what is the most important thing to satisfy customers?
Gemini has been known to understand the customer's voice and interpret it to fit their requirement, and then we give them a solution to fit their needs.


According to you, what are the key drivers for the expansion/growth of your company?
Our biggest asset are our employees working in sales and services. We have a dedicated training program to train our team. This training is composed by technical, commercial but also selling aspect. It is very important for us to develop the skills of our employees and make them understand how Haulotte machines are more valuable than the other European, American, Chinese and Indian counterparts.
We also measure customer delight. It's not about making the purchase or making the sale, it is about grading the customer experience. How valuable the solution and the furnished product was to the customer? How was his experience, in terms of safety and operation? How well did we serve him in after sales?
 So this is the combined customer experience that we are seriously striving for.
How would you describe the Indian MEWP market ?
The industry for mobile elevated work platforms in India is way more different than in Europe or America.
There are fewer rental companies in India. The number of rental machines in the whole country must be between 6 to 10 thousand, which is a small number for a country the size of India. The number of machines is very low. But there is great potential for it to increase the coming years.
Traditionally India is a country where people like to own their own machines and operate them themselves. That does not take away the rental part of it. This phenomenon is also seen in construction equipment, be it is cranes or earth moving equipment.
According to you, what will the future be like on Indian MEWP market?
In the next five to ten years, as India is enhancing its infrastructure, we expect an increasing demand in the Infrastructure building field. Development of constructions means that they will all require Mobile Elevated Work Platforms. As of now, the majority of the machines are purchased by users in the industry and construction companies and contractors prefer to rent machines. We are keenly watching the evolution of the Indian market share.
What about the hybrid market in India?
We are a low awareness country when it comes to hybrid. The first thing the client will focus on is; how rapidly the machine is available, can it do my job, and how much does it cost.
There are no environmental restrictions; only in certain very specific industry segments where, people would want hybrid machines. India will take some time to adapt to hybrid. Even in the car industry, hybrid cars have not taken up very well in India.
I'm sure with time they will, but as of, for now, India takes a bit more time to adapt to all of this.
What has been / is the impact of COVID-19 so far in the Indian MEWP market and for your company, if any?
Since the 15th of March, when lockdown started, until now, the business was down to nil. We've only been able to ship a few machines, and the ones we have done were not easy.
I'm very proud of my team members how have been able to do the supply chain and the train the customers upon delivery. The brighter side of the lockdown was that our team spent almost every day, refining their selling skills and doing online training. Towards the end part of lockdown, the enquiry started coming in, and we were able to serve some customers with a renewed energy into the market.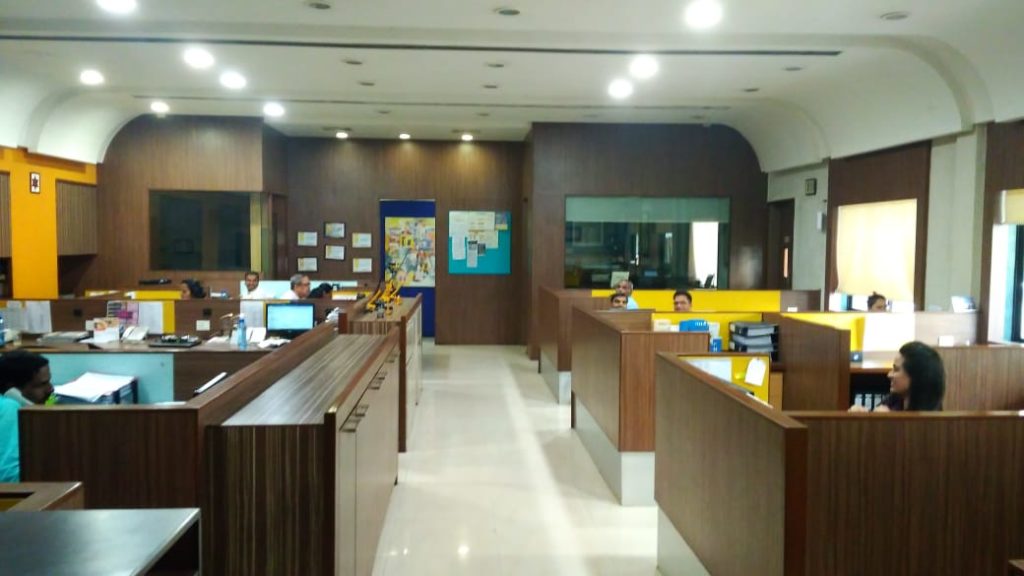 How and when did you meet Haulotte?
I've been going to construction exhibitions for the last 20 years, I knew about Haulotte as a very respected name in the MEWP business. 
We first met them in Singapore, 12 years ago, Damien Gauthier had just taken up the head of Haulotte Singapore today, he's the Asia-Pacific zone Director. We exchanged our vision of the Indian market and we aligned our strategy to serve the market together. And he's been a great leader and motivator for us since then. Haulotte is a complete line company, starting from smaller machines to larger machines. They saw our strength in our service. Over the years we have built our sales and service capability.
Do you remember the first machine you acquired from Haulotte? How many Haulotte machines do you currently have in your fleet of equipment?

The first machines we bought were scissors and masts from Haulotte, I also remember, we displaced a rental company and sold 23 machines to a shipyard a couple of years ago, we even participated in the construction of the new Mumbai airport. That was a big deal for us and a great sense of achievement. Since we serve a lot of industry, electric booms are quite a favourite for us.
We have the largest market share by selling the biggest number of new machines in India. We sold 600 machines in the last couple of years, and it's a big achievement for the team and the company.
How would describe the relationship between Gemini and Haulotte? What would you expect from Haulotte, including in terms of marketing, communication and support, to strengthen this relationship?
We have been to many Haulotte meetings and events all over the world, there are very generous and hospitable hosts and take outstanding care of the people they collaborate with. I am fortunate to have known the founder of the company; Alexandre Saubot. We have a good family relationship with Haulotte, and we have a lot of support from them, thanks to Souma RAY, the Haulotte India General Manager, with his team and him we have a heavy relationship.
Our expectation is to strengthen our cooperation in term of marketing and communication to bring more visibility of the Haulotte brand in India.
If you have anything else to add, feel free!
One thing I would like to add is that Haulotte does a great job in making innovations in the product and not compromising on safety. I like the spirit of Haulotte, and the way they bring the products into the market. That is something I always look forward too. They have some great people behind campaigns, I've seen people who are so diligently promoting the product, in exhibitions, and the kind of literature and brochures that they produce are absolutely amazing. They are fantastic in their communication skills.