Even if situation is not yet going back to "normal", Haulotte sales network, Distributors, Customers are trying to restart business. A quick overview of some initiatives to overcomes the pandemic situation.
With the gradual resumption of construction sites in Europe, orders for people and material lifting equipment are multiplying. This increase augurs that the building and construction industry is back on track. «Despite the activity slowdown due to the COVID-19 epidemic, the Haulotte teams have remained close to their clients and attentive to their needs. Since then, we have seen a rise in sales activity and spare parts consumption in all our subsidiaries. Deliveries accelerate significantly to meet the growing demand, in compliance with health regulations» said the Comex . The second half of 2020 looks promising, the Haulotte teams are motivated and ready to respond to customer needs as quickly as possible.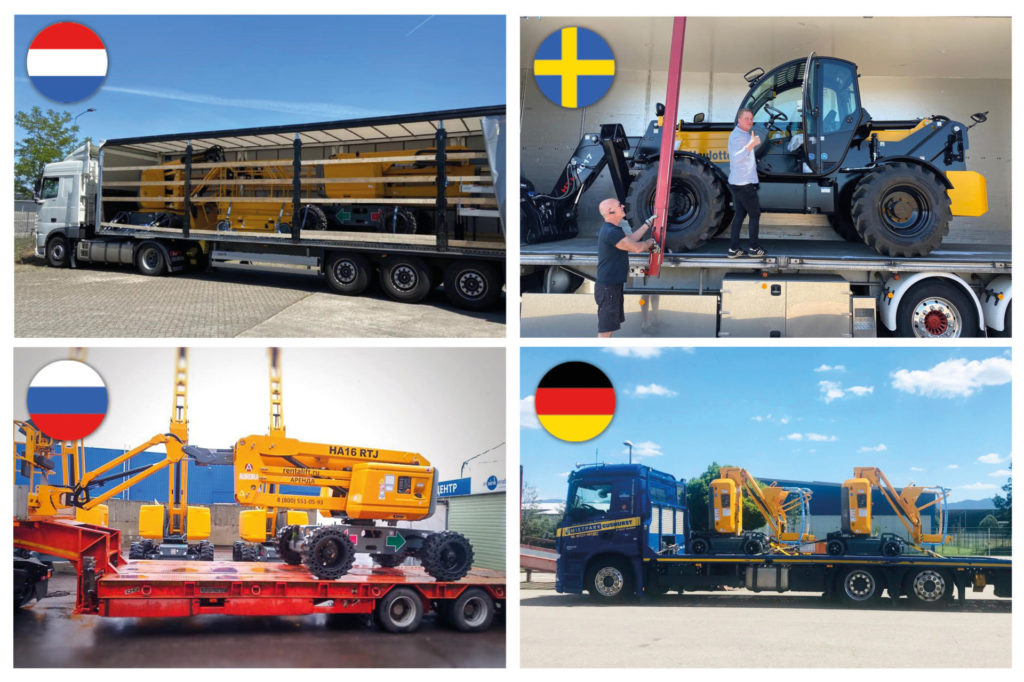 As India is still battling the COVID19 pandemic and under lockdown, in the past few weeks the government has allowed limited relaxations to restart business activities. Haulotte India team makes every effort to support its distributors and customers.
For the last 2 months, no deliveries of Haulotte machines could be made to Indian customers. Haulotte India distributor Gemini Power Hydraulics Pvt. Ltd. partially opened its warehouse and service centre. Gemini teams are currently engaged in dispatching and delivering Haulotte equipment to meet customers' demand. Among them, the company Tata Singapore Airlines – Vistara – ordered the HT23 RTJ O telescopic boom. Aerial companies often use MEWPs for aircraft maintenance or repair.
Construction work restarted last month in China after weeks of shutdown during the coronavirus epidemic. Haulotte Shanghai is multiplying initiatives in order to support business growth: training sessions, seminars and equipment shows are on the agenda. Haulotte Shanghai is redoubling its efforts to meet customers' support demand. In April, the Chinese subsidiary provided some technical trainings. The aim was to support customers to promote the business and to train them to do the regular maintenance. A seminar was jointly held by Haulotte and E Rentals company in Kunshan City.
The moto of the group is more more accurate:
Let's dare Together.
Yes !