On April 2, 2019, Alexandre Saubot, Chief Executive Officer of Haulotte Group, laid the foundation stone of the new international headquarters in presence of French regional representatives and employees from the various strategic divisions.
This new ultramodern building, which will open in spring 2020, is ideally located halfway between the two metropolises of Saint-Etienne and Lyon, in the heart of the Rhône-Alpes region in France
It will support the group's transformation in its pursuit of excellence to become a Blue Company – 100% digital and invested in new energies -, a provider of global solutions at the forefront of innovation and R&D.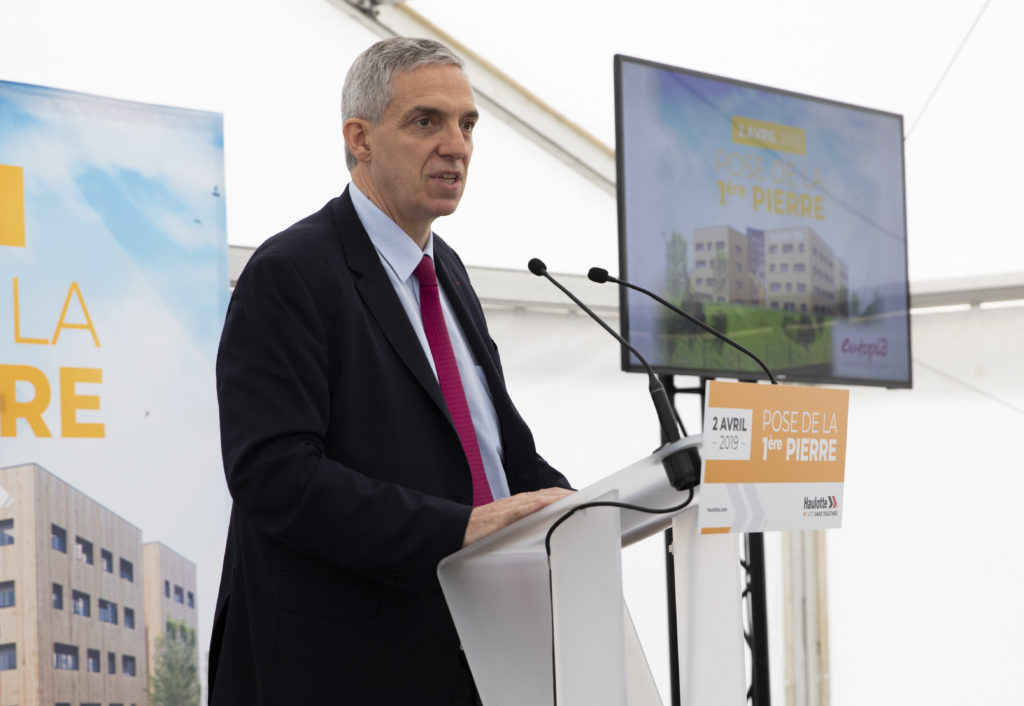 A participative project designed by staff members for staff members,

at the service of the brand's customers.
The new international headquarters will accommodate 350 support staff on a 31,000 m² greenfield – with a total of 5,000 m² of office space -. It will serve as a hub, a collaborative center for more than 2000 employees at the group's 6 production sites and its 21 sales & service subsidiaries around the world. More than 65% of the employees at the new international headquarters participated in discussion groups with the architects and builders of the site.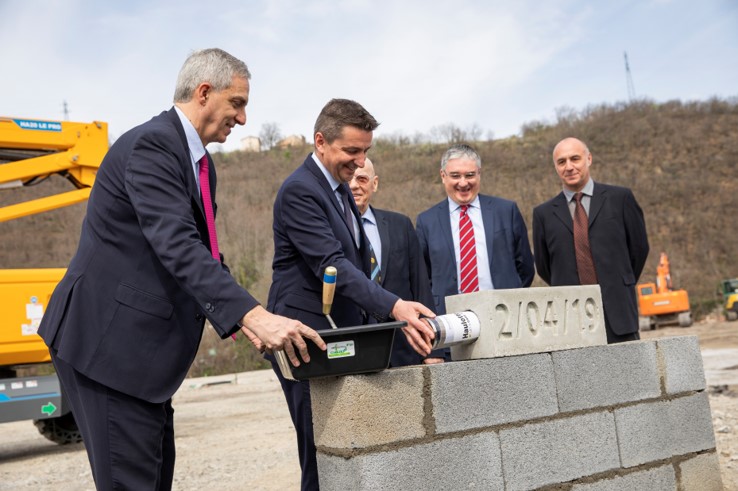 The new international headquarters have been designed to operate seamlessly between indoor and outdoor spaces and provide a true customer experience with:
 – An innovation space of 2,500 m²
– A 500 m² showroom
– An outdoor « test & trial » area of 5,000 m²
– Interior conference and meeting spaces to receive the group's customers
– A « Haulotte Academy » to deliver training courses specially dedicated to its international clients and their employees.