How do you enable an operator to quickly get to know his Haulotte aerial work platform on a construction site? How do you support operators' training and machines' familiarization process when on-site? By using our familiarization videos which are short, educative, smartphones friendly. They are presenting all the machine's functions and controls!
Anne-Florence Rossignol, Operational Marketing Product Manager, tells us how these practical formats are designed.
How did you get the idea of creating such videos?
Our primary goal is to make our users' lives easier! We kept that in mind when working on this brand-new project two years ago. We wanted to make sure that any operator could quickly get familiar with our machines. It was initiated following a request of our European key account customers.
This format simplifies start-up operations. Back then, Haulotte would provide a thick user manual, and a « quick start" summary document of two pages presenting the main functions of the machine.
Thanks to these 3-to-7-minute videos, we are now improving this « quick start » process which is becoming more and more intuitive, allowing operators to grasp the functions and control the machine quickly.
What are those videos made of?
They always start with a sequence on how to unlock the emergency stop. When an operator stops using a machine, he sometimes hits the emergency stop button instead of turning it off normally. The operator who takes over may think that the machine is not working and call his rental agency when all he has to do is unlock the emergency stop! Thanks to the video, he will have the reflex to check this point before making an unnecessary call that will impact his productivity.
More generally when shooting our videos, we always aim to introduce a safe work environment where the operator wears all the personal protective equipment (PPE) and we make sure the work area is marked out.
The video follows a logical order: the machine starts up, the low station is presented with possible movements, safety elements, and then we do the same thing for the high station.
The video also covers our innovations on operator safety such as the Activ'Shield Bar, the Activ'Lighting System, and we show how to use the emergency stop feature. There's also a focus on productivity features, such as the differential lock, which allows the operator to get out of the way in muddy conditions.
Our tutorials end with red flags situation, such as when the machine fails to operate in the event of an overload or slope.
How do you create those "familiarization" videos?
When working on our scripts, we are teaming up with each machine's product manager as they do know the product more than anybody else. Once we are happy with it, we are getting in touch with an external agency who will be in charge of filming and editing the content.
The filming process usually takes one day per machine and is taking place at Haulotte's headquarters. Then for the next step, we have to seek validation from the regulatory department. The videos are usually produced before the launch of new machines, but we also have produced familiarization videos on older products. Today, more than 95% of our products have their own familiarization video!
How can we get access to those videos?
It's very simple! You just need to scan the QR code on the bottom of the machine. The user is then redirected to our ETI Lite platform, which contains documentation, information, and videos for operators. These are hosted on YouTube and available on the MyHaulotte portal.
We are getting great feedbacks from our customers, who appreciate the short format. When we started to work on those videos, we wanted operators to find the information they were looking for quickly. They are subtitled in 6 languages, with no voice-over because most of the time, they are watched on construction sites, generally in a noisy environment.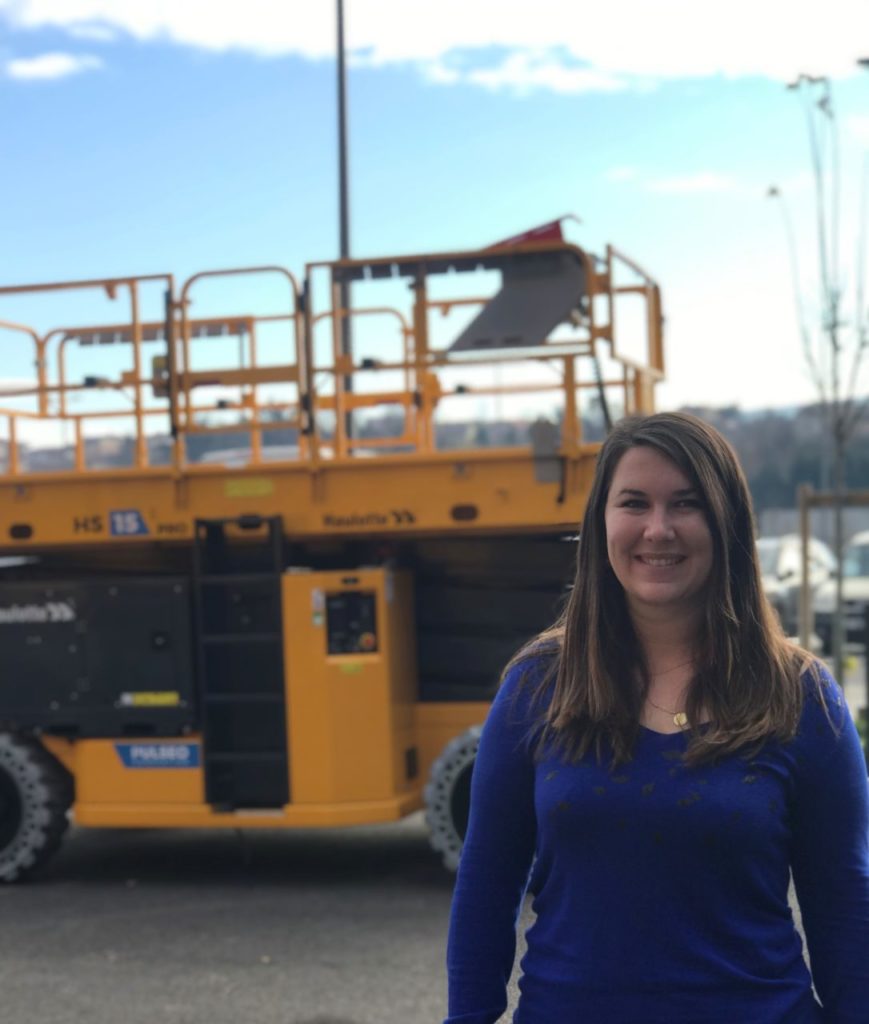 Familiarisation vs training
Familiarization is not a substitute for training. To drive a boom, you must have followed a dedicated training course and obtained a license. This license is valid for driving any brand of machine although they are all different.
In addition, the man-machine interfaces vary from one brand to another which is also the case with very generic features that are unique to each manufacturer. For example, the speeding process.
Sicilian Market overview
Genovese Umberto's Interview