With branches in over 160 locations Australia-wide, Coates Hire is Australia's largest equipment rental company. Founded in 1885 as a small company in Melbourne, it diversified into equipment hire and is now a fully owned subsidiary of Seven Group Holding providing over 1 million pieces of equipment, across 21 equipment categories.
We asked Group Manager for products Dan Goodfellow to tell us more about him and his company, the current situation and the future trends of local market as well as the partnership between Haulotte and Coates Hire.
First of all, could you briefly describe both your career and your company in a few words?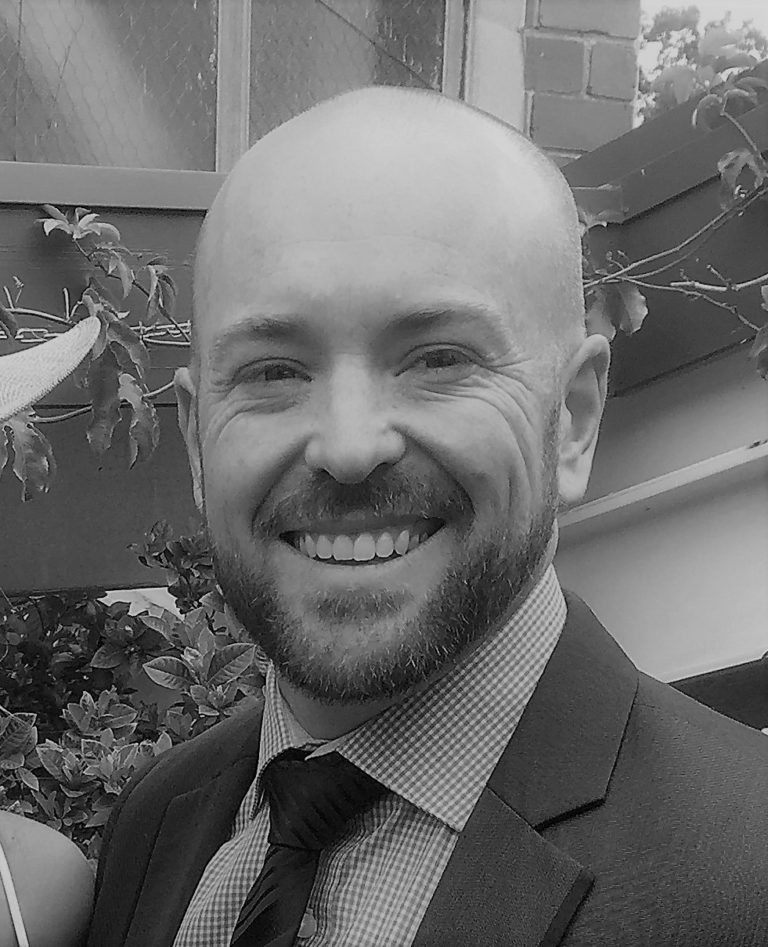 Sure: I started as Metallurgical Engineer in 1998 with a company called OneSteel and moved through a number of different operational positions over my 12 years with them. Then I changed my career path joining Coates Hire in 2011 to run the specialist operation business which included MEWPs among other products. I did leave Coates Hire for a short period to work for a MEWP manufacturer, but returned to Coates Hire in 2017 as National Product Manager for Access and Materials Handling and recently appointed Group Manager for the entire product range.
Coates Hire is an Australian company with 21 product categories and over 1.8 billion dollars' worth of assets with over a billion dollars in revenue per year. Within these 21 product categories, around 25% of our fleet is made of access equipment with over 8000 MEWPs. We also specialize in other equipment such as power & lighting generation, excavation, compaction, site accommodation, materials handling, air, industrial tooling and general hire equipment that you would see in construction, mining and infrastructure work across Australia.
What were / are the key drivers of expansion and growth for Coates Hire?
In Australia, the market is quite large and growing in infrastructure. The government is spending a lot of money on roads, bridges and underground tunnelling, with metro and rail. There are many billion dollars projects currently and over the next five years. As a part of that growth, Coates Hire supporting access and materials handling is one very big factor. Access represents over 25% of our main revenue and we are expecting materials handling growth of around 10% over the next couple of years.
Another factor across Australia is obviously mining and export business around coal and iron ore; that is a growth area and Coates Hire supports the mining infrastructure along the western part of Australia and the Top End as well as Queensland. There are many big projects there that require access equipment, telehandlers and a lot of other industrial tooling as well. In addition to that, I guess what makes Coates Hire successful overall is our footprint across Australia: we have over 160 branches and we cover all main factors of Australian infrastructures, with our branch network and our product categories. We can support all projects, from large billion dollar government projects all the way down to residential building and general trades. That is our strength within our business: we can provide every tool, every bit of equipment for every job, which is where Coates Hire is leveraging its strength: making sure we can provide the right equipment at the right time.
How long has Haulotte been a partner of Coates hire? How would you describe this partnership?
We have had Haulotte equipment in our fleet for at least ten years now. But I would say that we have only really been a main partner with Haulotte over the last three years. Before that, we only had a small amount of equipment through Haulotte, whereas since 2018 we have increased our fleet of Haulotte equipment nearly tenfold:  we went from having only 200 machines in our fleet to now over a thousand in the last two years, mainly along the lines of booms and now scissors, including electric scissors:  for this product we have used Haulotte as our main provider because of the efficient design and the good service that we get. We also have a large push on hybrid and environmental-friendly machines and the direction of Haulotte suits the same one as Coates Hire in being a little more environmental-friendly, with hybrid and electric machines, which has been a great strength. The safety systems on Haulotte machines have also been a great addition to our fleet. Back two or three years ago, Australia decided that operator protection or crush protection on booms was a standard feature and that is something Haulotte did very well with the ACTIV'Shield bar. And also along the lines of some of the new equipment coming through, with ACTIV'lightingsystem, Stop Emission system, etc … that come with Haulotte equipment. We are certainly seeing great results towards our customers in the Australian market with the innovation that Haulotte has brought to the access market. 
We approached Haulotte three years ago and at the time they were not our main supplier but working closely with their service offering, they now nearly are our number one supplier regarding our fleet of access, which has over 8000 units.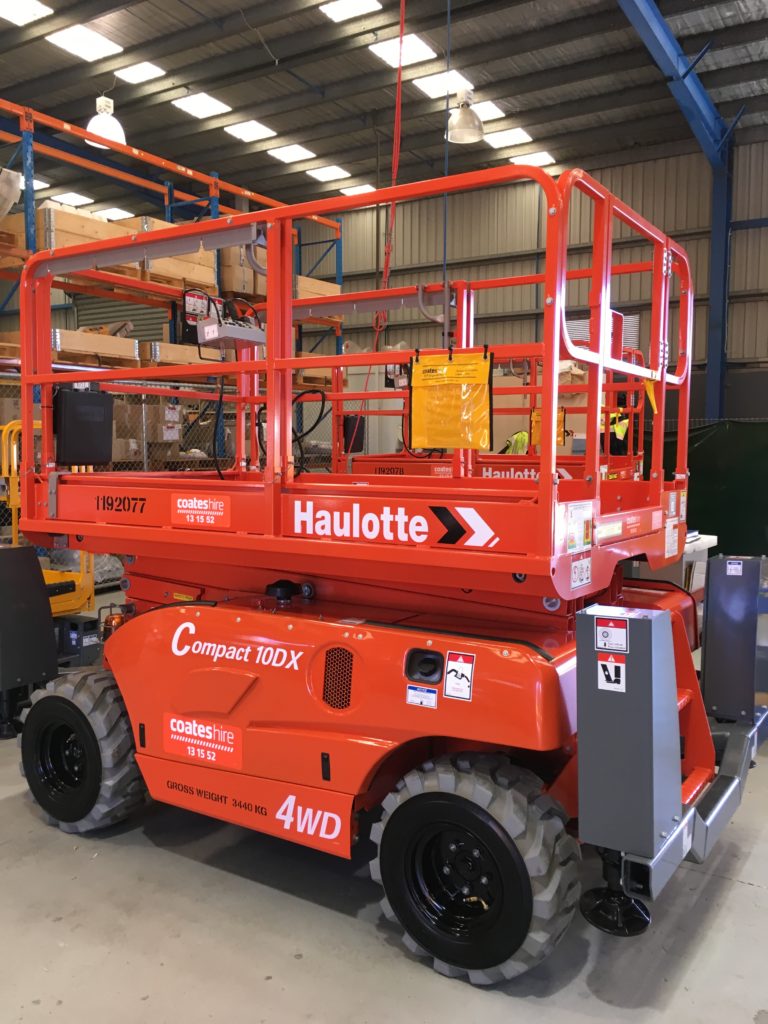 Do you remember the first machine you bought when you started doing business with Haulotte?
I think our first deliberate purchase of Haulotte equipment would have been the Compact 10 DX and Compact 12 DX, which have always been strong machines in the Australian market due to our terrain, along with the Star 10.
What is the Haulotte product portfolio in your fleet and what is your buying program for the future?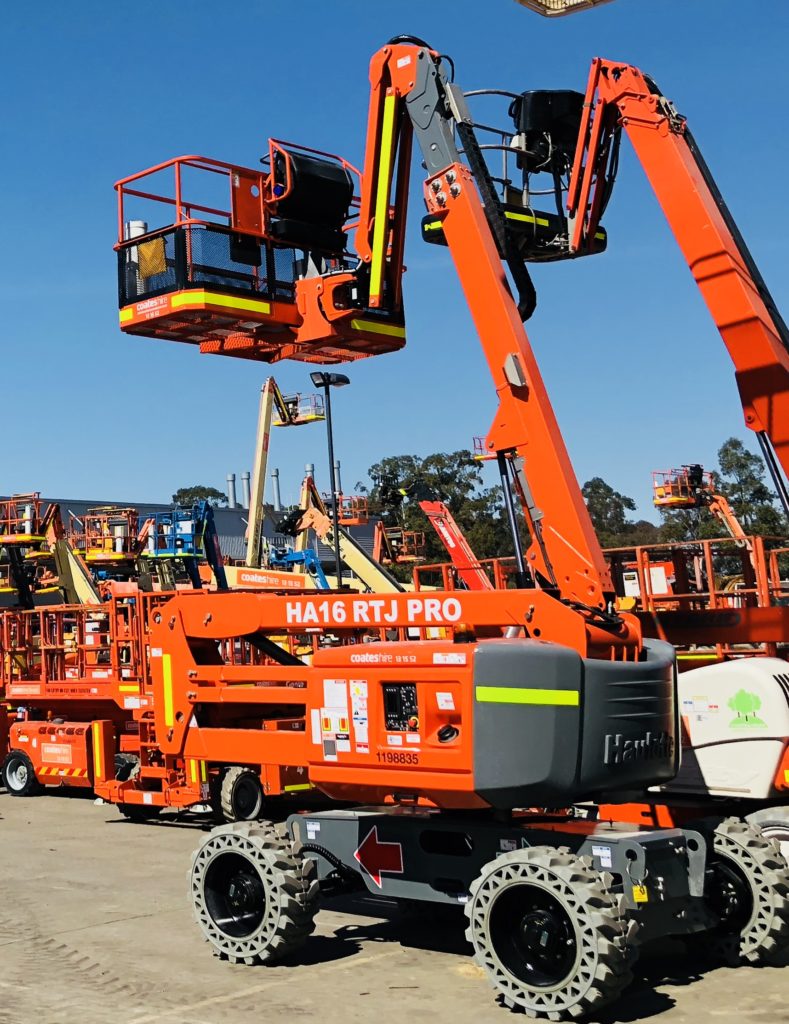 We had a large amount of electric scissors and midsize to large booms. We have had great feedback from our customers with the new style of booms, especially the PRO series, the RTJs and the dual capacity of these machines has been a great feature for our customers. It gives more options in jobs requiring booms.
As for last year's order, so far it has been very good, all machines have been delivered and we now probably have the largest fleet of hybrid machines, especially with the HA20 LE, which has been a great addition to our fleet around the full electric machines, giving some great access options to customers, especially in functions around city workings. It has been a great feature for the environment, especially considering some of the recent events and activities around Australia, with bush fires and the environmental impact it had and the focus on sustainable products.
For next year, orders will continue the same way: Haulotte has been successful in a large amount of equipment. We have only ordered for the first half of 2021. We are expecting further investment with Haulotte in 2021, although the COVID19 pandemic will slow the Australian economy for an unknown amount of time.  There will be another big push on electric scissors for our replacement program, some more hybrid booms to go through and we will also be looking at trying the new Haulotte's products that Haulotte are introducing in the coming months. The aim is really to look at the new products as well as maintaining our strong fleet of Star 10, there will be a lot more of them. Finally, we are also looking forward to the new electric drives of all your compact range of midsize scissors. That is an area where we have not bought from Haulotte before, in the midsize compact 10, 12 and 14, because we only buy electric drive scissors. Once your departments start making electric drives, it will be another big factor for Haulotte.
Could you share any insights about the way the markets covered by your company have developed in the past, over the last 20 years but also in the most the recent years?
I think the overall market for access, both globally and in Australia, has been predominantly around diesel machines, producing large engine machines, fuel consumption has never been an issue, in the past. Diesel has been the main focus in getting jobs done but we are witnessing changes in the market now, towards more sustainable equipment: customers want energy savings and efficiency savings. There are lots of government jobs regulating the emissions that we can have with our machines.
Australian market has probably been a lot slower to adapt this than European market but in the next five years we will see a massive change in what is expected, for government jobs especially. The Australian market overall has led very strongly in regard to safety:  we have had a number of fatalities over the years, especially with crushing, in both scissors and booms and now many of our major customers are enforcing safety protection systems in both booms and scissors. As a consequence, we will now be focusing on making sure we no longer buy scissors without operator protection. That is something important for the market in general: we need protection, within all scissors. We are currently in the midst of trying different operator protection systems and obviously as Haulotte are bringing their own system as well. Again, all our new scissors going forward will need to have operator protection.
I think the electric side of the market for us, in terms of indoor and used machines, has definitely evolved over the last ten years to be a lot more responsive, agile and have longer run time, as 24h operations are now becoming pretty standard. We need machines with longer run time, quicker charge time: that is a big factor for our market going forward.
You already gave a few elements on what could be the trends in the years ahead, but how do you foresee the future of the market in the longer term?
I definitely see a starting trend/change towards the way we actually put humans into more dangerous situations. In the future, we might have autonomous booms where rather than actually putting a person into a basket, you could have a robotic arm doing the job. Operators would potentially be able to complete the task from the ground. That might mean booms have robotic functions to complete the task at hand. I think eliminating the operator from any risk will indeed be something in mind in the future. We are already starting to see autonomous equipment in a number of job sites in materials handling. In 2030 or 2040, what will the world look like? Technology will have come a long way in regard to autonomous driving, whether that be drone-operated, an operator working from a control room or even just from the ground, with a VR headset, so who knows? Without getting too "sci-fi", it might very well be possible!
Like I said before, there will certainly be a big focus on safety and environment. Terrainability will be another factor: making sure machines can level and run in all ground conditions. Right now machines are still very restricted in job sites, especially in the Australian market: we have very vast areas that have different types of soil, sand, with many angles, hills, etc. That is why we need machines that can operate in all conditions, whether that is booms on stabilisers, bi-levelling chassis, tracked machines that can level themselves. We have recently purchased some bi-levelling tracked booms and scissors from your competitors to test the market and so far they are going very well. Such technology does already exist and is starting to take away the requirements of spider lifts, scaffolding, all these sorts of things that have quite expensive installing times and man-hours. Booms and scissors that can do this kind of jobs quickly will probably be more functional in the future.
What are the key drivers to increase the MEWP coverage, according to you? Additional services, more innovation in products or new applications in the industry?
Service and spare parts coverage is definitely crucial for the Australian market, especially when dealing with large hire companies like Coates Hire. Getting product support is thus very important for technicians and so is making sure that we have a good coverage and that if we need service, it responds very quickly. Obviously, our customers are completing jobs and hiring equipment from us so we need responsive times to be a part of that.
From a risk profile, the key driver is to make sure that we can source equipment and pass from multiple locations across the world. My overall strategy with most product types, including access, is to have multiple suppliers so that I can mitigate the risk of supply: Europe for example has strikes but I can source from China or America. The important is to make sure we have confidence with one supplier like Haulotte but are able to source equipment from Europe, America or China if need be. You obviously want the most efficient supply chain you can, but you also want to mitigate risk if one given country gets issues. With Haulotte network and its severall hubs of spare parts, it's easier to manage!
Just to close this interview, I would like to add that we have certainly enjoyed the partnership with Haulotte so far, especially the last couple of years. They have been very professional, have brought some great innovations in equipment and they do have great responsive times in Australia and overseas. We have a very similar philosophy in regard to equipment efficiency and sustainability. I believe we are heading in the same direction. Hopefully we will continue and make this partnership stronger and stronger!